I got a gift from Stockton Row about a month or so ago. Stockton Row is a brand of uniquely designed accessories that is available in both Manila and Singapore.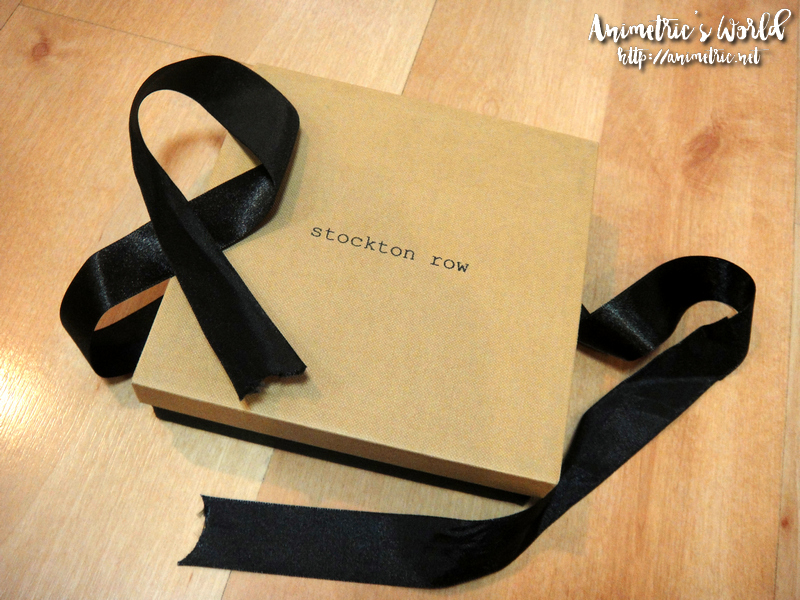 I love the simple craft box it came in, it was tied neatly with a black bow.
Inside the box was a small white pouch.
I got a necklace and a bracelet. They are actually antique gold-toned but my room lights make it seem more steely grey in color.
This is the Stockton Row Cairo Bracelet (P1,675). It's a woven suede bracelet with an antique gold chain that dangles 9 coins.
You fasten it with a clasp-type hook.
This is the Stockton Row Sian Necklace (P875). Somehow I find that it gives off a Thai/Cambodian vibe… I was picturing golden gongs or shields inside ancient temples when I saw this piece.
So I wore them both to the Common Thread launch in Greenbelt last week (will post about it separately). Lucky for me veteran fashion bloggers Anagon and Fashion Eggplant were there to help me out (take photos and pose) because lord knows I'm clueless when it comes to OOTDs and other similar…um, activities. The black top I'm wearing is something Marj and I shopped for at Ever New.
Here's another shot. They look more antique gold-toned now as compared to when I was taking photos of them in my bedroom. This is the actual look and color of my Stockton Row accessories.
Stockton Row accessories are available at Cura V in Power Plant Mall. You can also buy online from Stockton Row's website — shipping is free! I have my eye on a few other pieces. 😀
Like this post? Subscribe to this blog by clicking HERE.
Let's stay connected: