It's 2013. My goal back in 2012 was to lose at least 20 lbs at first because I was obese. When I had finally done it before the year was over, I had to move on to reaching my ideal body weight. I'm still about 10-15 lbs away from it and I know that it's going to be a lot more challenging from hereon but I'm game!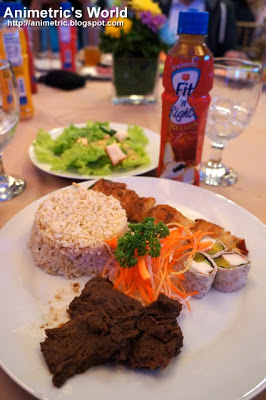 I've mentioned many times in the past that I got started on my weight loss journey after I got a wake up call from the Del Monte Fit n' Right event I attended back in 2011. I spent the next month going to the gym and drinking one bottle of Del Monte Fit n' Right everyday. Del Monte Fit n' Right is a juice drink which contains L-Carnitine and Green Coffee Extract. L-Carnitine helps you burn fat while GCE helps block sugar absorption, making Del Monte Fit 'n Right ideal for those who are trying to manage their weight. Well, I'm going back to where it all started this new year. I'm stepping up to fitness and moving forward with my goals with the help of Del Monte Fit n' Right.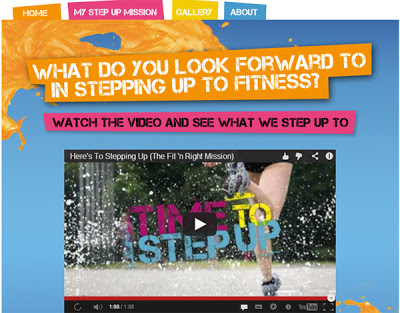 Since it's January, it's the perfect time to do some goal-setting. I've lost a big bulk of the weight I'm supposed to lose but I haven't quite reached the target yet. I've been told that the last 10 lbs is usually the hardest to shed off and I have to agree. Since I'm not obese anymore, I'm not as die hard in my efforts as I was last year. I have to step up. That said, Del Monte Fit 'n Right's My Step Up Mission app on Facebook came at the right time. I needed to renew my commitment to conquer my weight problem once and for all.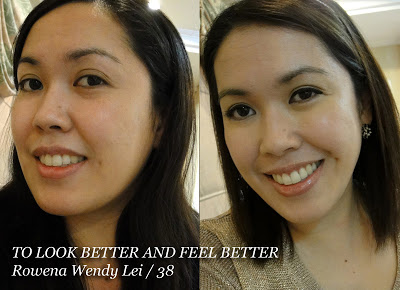 My Step Up Mission is to look better and feel better about myself. I see myself in the mirror everyday and it gets hard for me to notice progress because in my eyes it's still the same face. I scanned through my hard drive and fished out the photo above left from December 2011 and the photo above right from September 2012. It's only when I compare my photos side by side that I see the difference… the result of everything I've done so far. But I shouldn't be complacent because I still have some ways to go. Achieving and maintaining your ideal weight takes a lifetime of commitment to healthy living. If you let yourself go, you'll just find yourself back to where you started. I refuse to go back.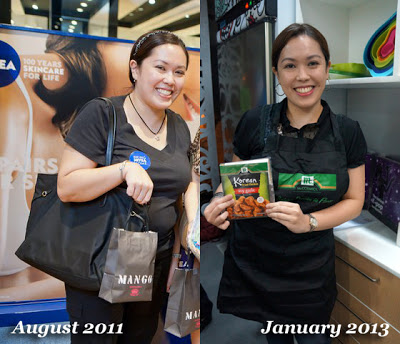 In stepping up to fitness, I'm looking forward to getting to wear more fashionable clothes and having more energy as I go about my daily routine. I'm nearing 40 years of age and I need to take good care of myself now more than ever so I can be here for my family.

You too can create your own Step Up Mission by liking the Del Monte Fit 'n Right Facebook Page and accessing the My Step Up Mission app at http://bit.ly/mystepupmission. Whether it's fitting into your old jeans or taking up a new sport, step up and make it happen!
*This post is brought to you in part by Del Monte Fit 'n Right. All opinions and experiences expressed herein are entirely mine.

Like this post? Subscribe to this blog by clicking HERE.
Let's stay connected: