Our new lifestyle brings a lot of changes, some welcome and some unfamiliar. We're balancing the need to get back to some kind of normal, to keep the economy running, and to create safer environments for ourselves. Even our daily essentials have evolved. Things we're now carrying around in our bags weren't there several months back. I'm glad that through it all, I can still rely on Watsons for my health and beauty needs.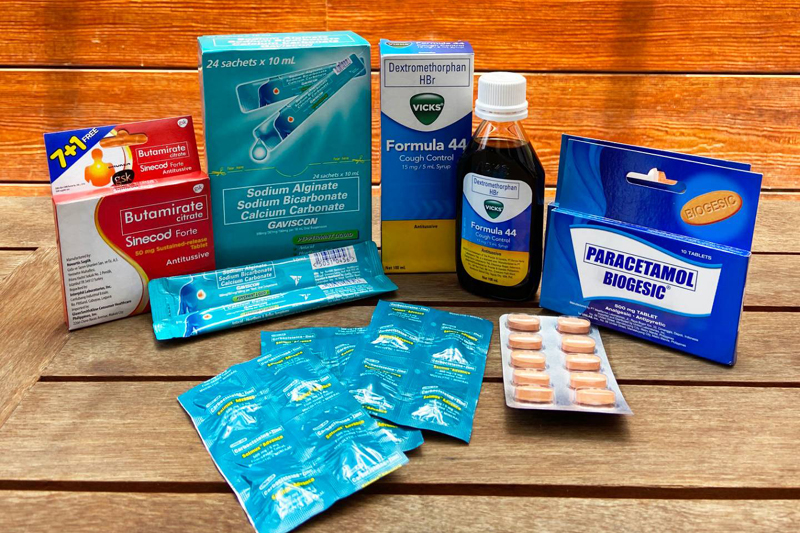 Here are some tips and recommendations on how we can all stay strong and stay beautiful during these trying times:
Stay Protected – Protecting our health and well-being is like defensive driving. We practice it for our safety. We wear masks to protect ourselves from being sick or infecting others when we are sick. Frequent handwashing has become a habit for the same reason. We eat well, get enough sleep, and exercise to be healthy. Another thing we can do is supplement our diet with vitamins from brands like Enervon, Stresstabs, and Watsons Generics. We also protect and pamper our skin with products from Safeguard and Dove… then take care of our oral health with products from Listerine, Oral-B and Himalaya.
Stay Prepared – We can't always physically go stock up on essentials, but with Watsons we can order what we need online or call for delivery. Having a list is makes things easier and more convenient. We always include over-the-counter medicines for relief from common sicknesses like cough, colds, and fever. Our favorite brands include Strepsils, Sinecod Forte, Vicks, Solmux and Biogesic.
Stay Glowing – Our self-care routine includes a few minutes of meditation and reflection and time for a skincare regimen. A short but solid routine with products from Belo, Ponds, Celeteque, Neutrogena, and Dermaction Plus by Watsons can help you keep your skin healthy, soft and smooth and give you a much-needed confidence boost.
Stay Gorgeous – Haven't we become hair experts during quarantine? I even cut my own hair, lol. It's super easy to touch up our hair color with boxed kits from L'Oreal Excellence, Beautylabo, or Naturtint. Visiting a salon is out of the question right now so lucky for us Watsons has just about every hair product we'd need. Hair care products from Pantene and Naturals by Watsons are also great for maintaining hair health!
Stay Dapper – Self-care extends to everyone, including men. They too need a boost in confidence. A simple skincare routine with good products will help enhance their looks and make them feel better. Adidas, Old Spice, and Gillette are brands that offer products to help men with their skincare and grooming needs.

Watsons is always here to provide us with a wide range of health and beauty products to make us look good and feel great. To provide more value to its Watsons Card and Elite members, Watsons is giving free 100 bonus points for a minimum Php1,000 purchase of participating products on select weekends: July 31 to August 1 and August 14 to 15.
Shop now at any branch near you. Check out this list of 700+ Watsons stores open nationwide: https://bit.ly/Watsons-Stores.
You can also order via Watsons call & pick-up or call & delivery service. Here is the list of Watsons stores and contact numbers to call: https://bit.ly/3fsRUeK. You can also shop online at https://bit.ly/WStayStrong-Broadsheet.
For more details, follow @watsonsph on Facebook and Instagram.
Like this post? Subscribe to this blog by clicking HERE.
Let's stay connected: