You know, I'm really more of a cat person but these Year of the Dog-themed goodies from Starbucks are just too darned cute not to share. So cute that their arrival promptly became one of my most popular Instagram posts. If not for Starbucks, I would have been oblivious that 2018 is the Year of the Dog. The Earth Dog to be exact.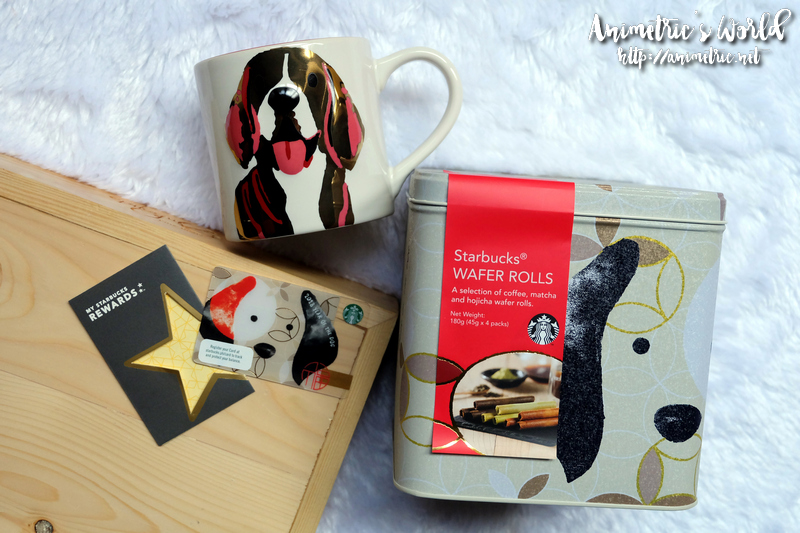 Now aren't these just adorable?
Meet the Dog White Mug (P795). The dog is actually painted in gold, red, and black. My daughter was impressed the moment I took the mug out of the wrapping paper.
There's a paw print in the middle of the mug!
This is the Lunar New Year Card (P300). There's a purchase limit for this one — only 2 cards per customer per day.
Here's something edible from Starbucks' Year of the Dog offerings — Starbucks Wafer Rolls (P595). Year of the Dog edition, no less. I'm really loving the tin case.
They really had Chinese New Year in mind when they designed it. The character in red is a stylized version of the Chinese character "fú" which means luck.
Starbucks' trademark siren logo is embossed on top too.
Inside the tin case are individually wrapped wafer rolls in 3 flavors: Coffee, Matcha, and Hojicha. I have tried their Coffee Wafer Rolls in the past and they're really good.
To celebrate the new year, Starbucks has also come up with 2 new beverages: Salted Caramel Mocha Crumble (Short P155 / Tall P165 / Grande P180 / Venti P195) and Okinawa Brown Sugar Latte with Milk Foam (Short P155 / Tall P165 / Grande P180 / Venti P195). You can also order them iced. Personally I'm curious about the Okinawa Brown Sugar Latte. These concoctions be available until Feb. 19, 2018.
Like this post? Subscribe to this blog by clicking HERE.
Let's stay connected: