Most people know Starbucks as a coffee place. It's where people line up for rich, creamy, super sinful, and drool-worthy frappuccinos. Did you know that it's now a go-to place for tea time too?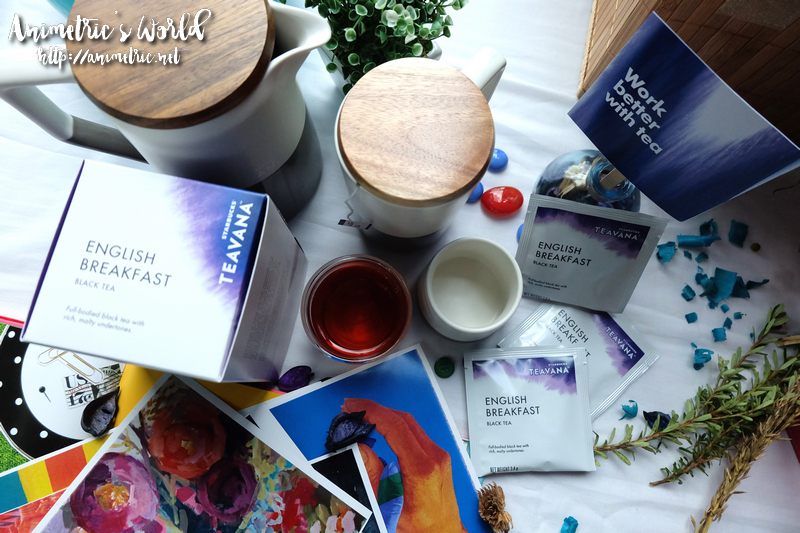 Starbucks recently launched Starbucks Teavana, their new line of bagged teas. Starbucks comes in six (6) variants, but we were able to preview only four (4) during the launch:
English Breakfast – A handcrafted blend of Indian Assam, Sri Lankan Ceylon and Chinese black tea. This tastes great with or without milk. If you feel like making some milk tea at home I think this would make a great base.
Youthberry – Anti-oxidant rich components like acai berry, pineapple, mango, rosehips, and green apple make up this fruity and flavorful tea. It's great as is, no need to add anything! If you serve it over ice it'll be like juice.
Emperor's Clouds and Mist – This is a type of green tea that is exclusively harvested in April from the steep slopes of the Huangshan Mountain. It thought it tasted like the hot service teas served in Chinese restaurants.
Hibiscus – This caffeine-free tea is comprised of papaya, mango, and lemongrass. Hibiscus flowers also lend the tea a slight tartness and an extraordinarily deep fuchsia color. It's fruit-juice-ish also, like Youthberry.
The two variants we were unable to try are:
Mint Blend – Spearmint, peppermint, and spicy sweet lemon verbena make up this refreshing blend.
Chamomile – This soft, soothing floral blend uses chamomile sourced from Croatia.
A box of 12 Starbucks Teavana tea bags costs P525. If you choose to have your tea in the store, prices are as follows:
Tall and Grande – ₱ 110 each
Venti – ₱ 125
If you want your tea to be more fancy, try the Iced Shaken Hibiscus Tea with Pomegranate Pearls (Tall P130 / Grande P145 / Venti P160). This refreshing beverage combines Starbucks Teavana Hibiscus tea and real pomegranate juice pearls bursting with flavor. Or you can order the Iced Shaken Black Tea with Ruby Grapefruit and Honey (Tall P130 / Grande P145 / Venti P160) which combines iced black tea with bites of pomelo fruit, grapefruit and honey.
Can't make up your mind if you want coffee or tea? You can have both with the new Starbucks Matcha & Espresso Fusion (Tall P155 / Grande P170 / Venti P185). It's a smooth layered drink made of matcha, milk, and espresso. It's actually pretty good!
While trying out Starbucks' new drinks, have a Single-Origin Chocolate Chip Cookie (P65 each) on the side. Chewy and rich, it's made with Malagos chocolate, raw cocoa nibs, and coco sugar. Love how it's not overly sweet.
All of the above food and drink items are available at all Starbucks stores nationwide.
Like this post? Subscribe to this blog by clicking HERE.
Let's stay connected: