Getting your SPAM fix is now as easy as clicking add to cart on Shopee — SPAM PH is launching on Shopee TODAY! Get discounts and freebies galore when you check out. I love how versatile SPAM is. I can use it for sandwiches, pasta, rice… I can even enjoy it on its own in a good number of ways. I've tried a lot of luncheon meat brands and nothing beats the original SPAM. 😀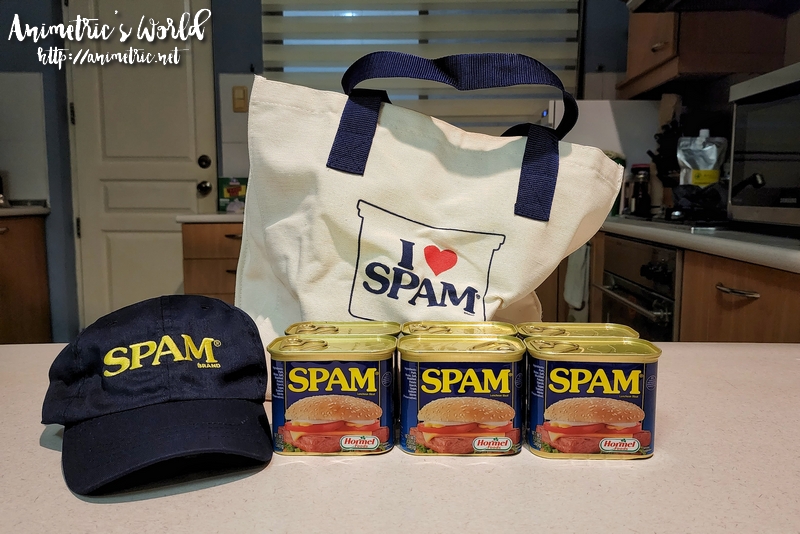 Get up to 17% off SPAM products from the SPAM PH official Shopee store. There are also free US branded merch like SPAM powerbanks, slicers, T-shirts, aprons, and slippers.
Visit the SPAM PH Shopee Store and collect your vouchers to save up to ₱1,960! There are also exclusive bundles, business packages, and other offers.
Check out the SPAM best sellers on SPAM PH:
SPAM Classic – This is the classic luncheon meat we've all known and loved over the years.
SPAM Lite – The delicious taste of SPAM Classic with 40% less calories and 50% less fat.
SPAM Less Sodium – Enjoy the deliciousness of SPAM with 25% less sodium.
Honestly, I've tried all 3 variants and they're all equally good. I usually dice SPAM and add it to spaghetti sauce. Sometimes I slice it thinly and airfry for an easy quick and crispy treat. It's great as a sandwich — with toasted bread, lettuce, and mozzarella cheese. If I want instant fried rice, I just saute cooked rice with garlic, egg, a bit of salt, and diced SPAM. I also glaze SPAM slices and put them on top of instant ramen. This is a super versatile product that you can easily serve in many different ways.
You have until midnight to avail of the discounts and freebies for the SPAM PH Grand Launch on Shopee!
Like this post? Subscribe to this blog by clicking HERE.
Let's stay connected: