Foot spas are something I enjoy, it's just that something always goes awry. The nail technician / aesthetician somehow ends up doing unnecessary things like touching my cuticles or overfiling the skin on the soles of my feet. If I could do it myself, I would… but can I? With Soothies foot care products, I definitely can!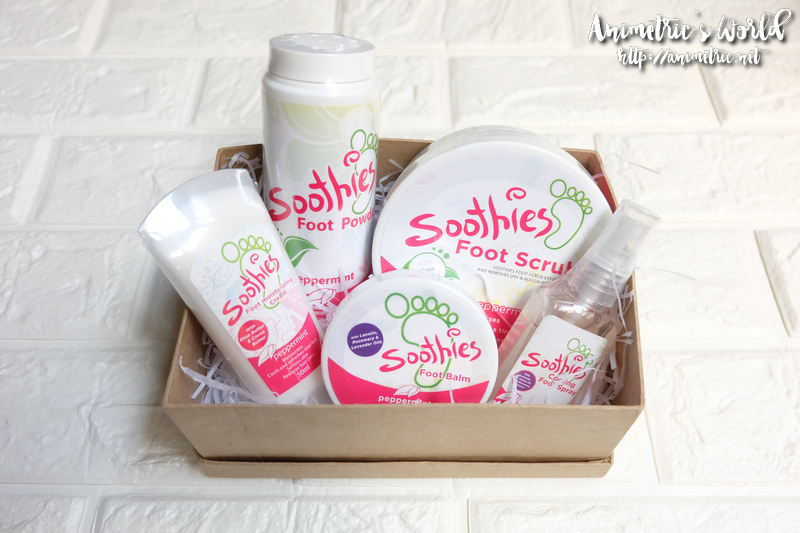 The Soothies foot care line is brought to you buy the same group behind Girlstuff nail polish. There are currently five (5) products. I'll go through each of them in this post.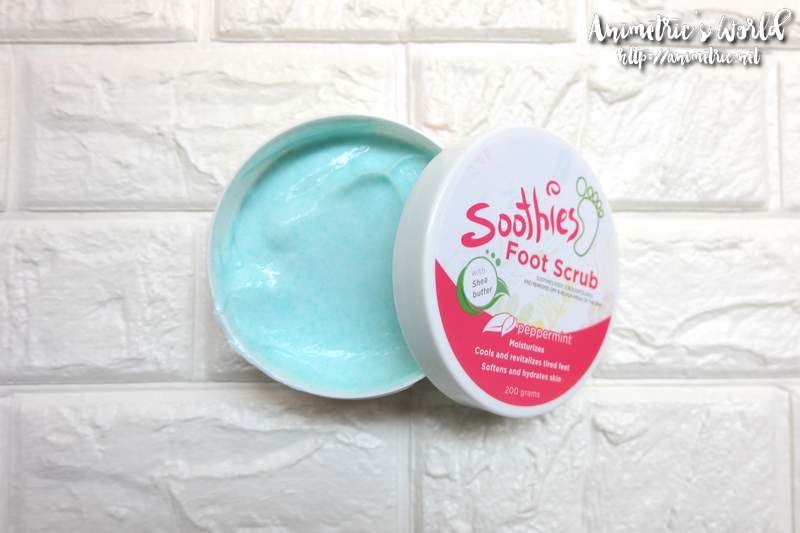 First we have the Soothies Foot Scrub (P149 for 200g). It's made with peppermint oil, shea butter, and honey extract. It exfoliates the skin, smoothing and evening out rough and dry areas.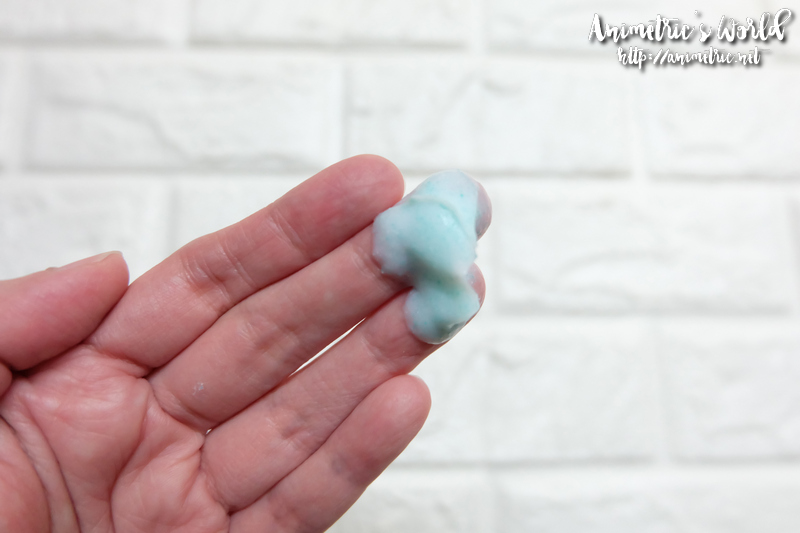 You can feel the fine exfoliating grains when you touch the product. If you'd like to do foot spa at home, a foot scrub is the first thing you need to perform. First, soak your feet for a few minutes in warm water. Then get a dollop of product like the one on my fingers above. Rub all over your feet including the soles and the toes. Rinse off afterwards.
I love how my feet felt after I rinsed off the product — soft and smooth, the patches of dry skin were all gone!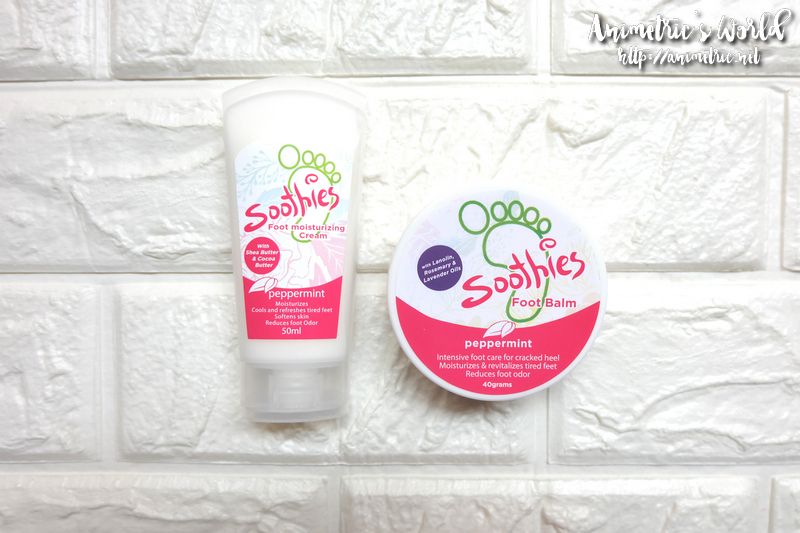 Next we have the Soothies Foot Moisturizing Cream (P99 for 50ml) and Soothies Foot Balm (P149 for 40g). Both of these products are for moisturizing the feet. They are best used after exfoliation, depending on the level of moisture your feet need. Pick cream if you just need to moisturize, balm if you want to treat cracked heels.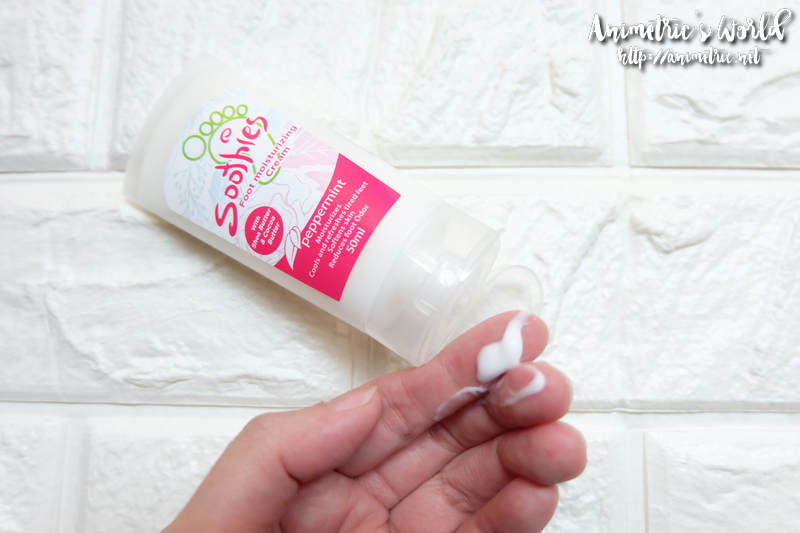 Soothies Foot Moisturizing Cream moisturizes, cools, and refreshes tired feet. It's perfect to take with you when you are traveling and doing a lot of walking. Made with shea and cocoa butter, peppermint oil, and rosemary extract, it naturally relieves fatigue.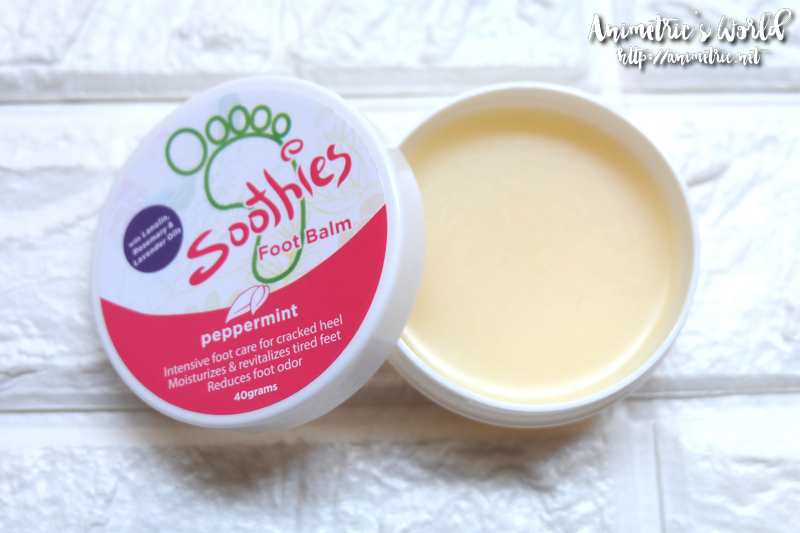 For extremely dry feet, like if you have cracked heels, Soothies Foot Balm is for you.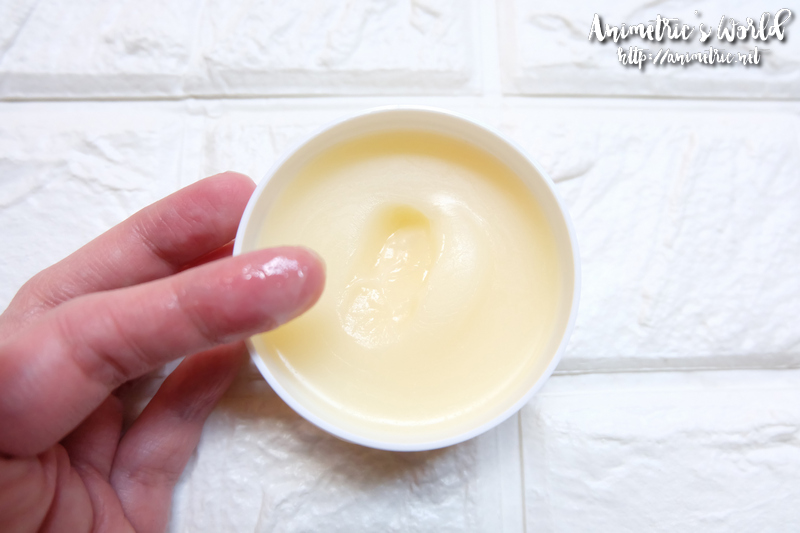 The consistency is thicker compared to Soothies Foot Moisturizing Cream, almost jelly-like. This is recommended for the roughest, driest, and most cracked feet. An added bonus is its deodorizing properties.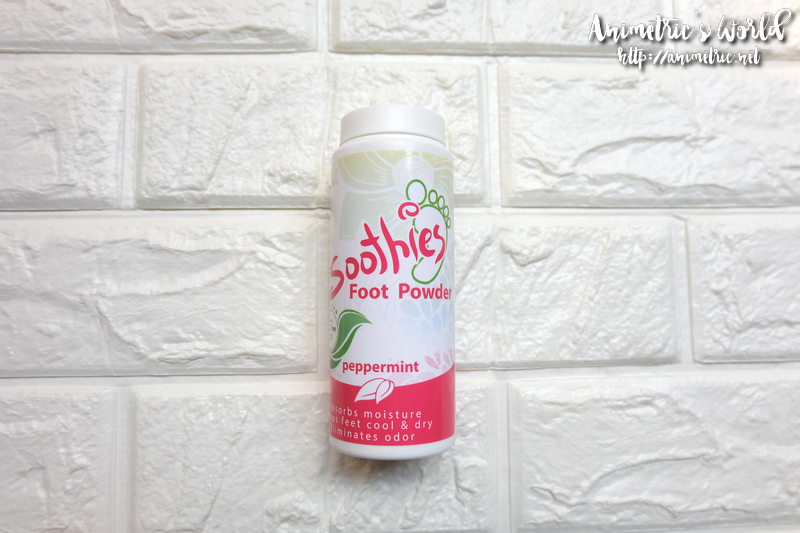 After exfoliating and moisturizing, you can use Soothies Foot Powder (P139 for 150g) just before putting on your shoes.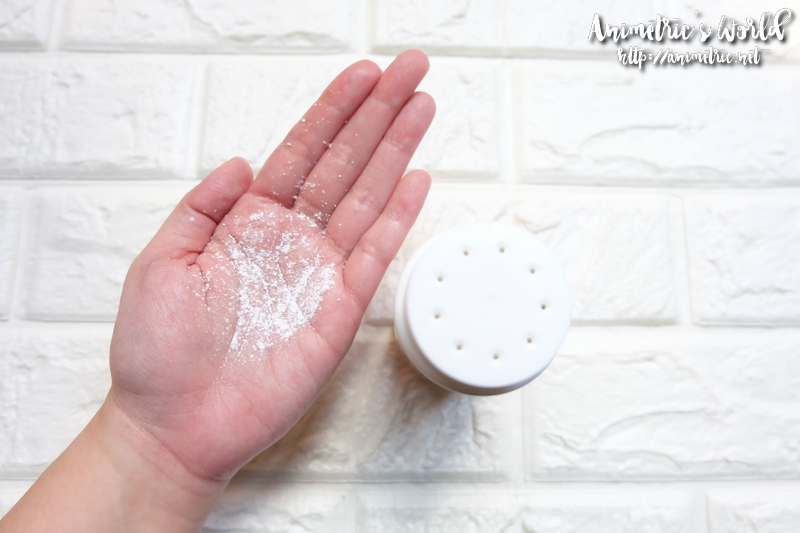 Made with tea tree oil which naturally eliminates odor-causing bacteria and fungi, this powder absorbs moisture to keep feet cool and dry.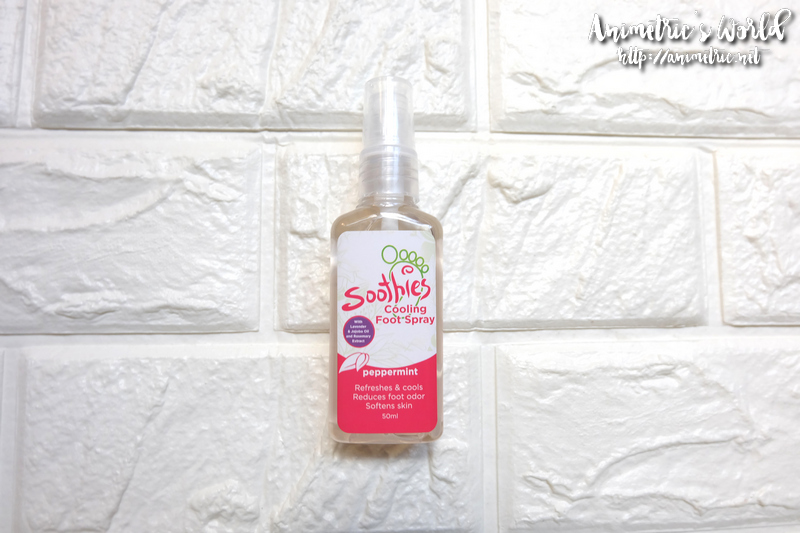 Last but not least is Soothies Cooling Foot Spray (P129 for 50ml). Made with lavender, jojoba, and rosemary extracts, this deodorizing spray naturally removes odor-causing bacteria while leaving skin soft. This is also great for relieving and refreshing your feet after a full day of being in shoes.
What I like about Soothies foot care products:
I get pretty much the same results as going to a nail salon for a foot spa service! Even better because I know exactly what I want.
They're very affordable. There's no product priced above P149. You can have the entire line for below P700!
All the products deliver what they promise. My feet look good, feel good, and smell good after use.
Soothies foot care products are available at Watsons.
Like this post? Subscribe to this blog by clicking HERE.
Let's stay connected: