Serenitea, the first and original Philippine milk tea brand, has something new for us milk tea fans. Let's welcome the Serenitea Cookie Brulee series of drinks! It's a dessert-based milk tea line that uses creamy and velvety mix of crushed chocolate cookies and creme brulee as its base. The drinks are available at all branches starting today!
I went to my favorite Serenitea branch at J Abad Santos, San Juan City to try them a few days back. They've been available at this branch since June 10.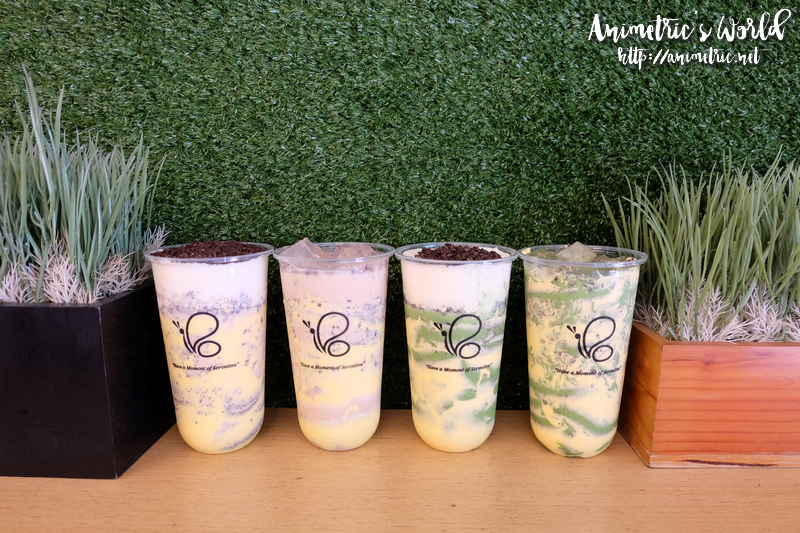 There are actually four (4) Serenitea Cookie Brulee drinks available:
Cookie Brulee Milk Tea (P120 M / P135 L)
Cookie Supreme Milk Tea (P155 M / P170 L)
Cookie Brulee Matcha (P140 M / P155 L)
Cookie Supreme Matcha (P175 M / P195 L)
Just want the milk tea with no cookie brulee? You can get Traditional Milk Tea (P95 M / P105 L). As with all Serenitea drinks, you can adjust the sweetness level. My recommended sugar level is 0% to 25% since there's already a generous helping of cookie brulee in each cup. Hubby, the kids, and I all decided to get a variant each.
Cookie Supreme Milk Tea vs. Cookie Brulee Milk Tea
So the difference between Cookie Supreme and Cookie Brulee is the frost. Both drinks have cookie brulee and milk tea but supreme is topped with Choco Cookie Frost which is a cream cheese topping sprinkled with crushed chocolate cookies.
Cookie Supreme Matcha vs. Cookie Brulee Matcha
As the name suggests, these two variants have matcha as an additional ingredient. Matcha gives the drink a deep, rich flavor and hint of bitterness that goes well with the sweet Cookie Brulee.
Here's a closer look at both drinks… Supreme vs Brulee.
These are all four (4) Serenitea Cookie Brulee drinks all together.
I opted for the Cookie Supreme Matcha so I can try everything in one go — Choco Cookie Frost, Cookie Brulee, and Milk Tea! I love it 0% sugar. It's like having dessert in a cup. The milk tea is smooth and goes surprisingly well with the smooth creamy cookie brulee. The matcha and the frost add more richness to the drink but it doesn't get cloying.
The Serenitea Cookie Brulee drinks are available at all Serenitea branches starting today. These are a great alternative to those who are averse to pearls (yes such people exist, lol!). Log on to http://www.iloveserenitea.com for a complete list of stores.
Serenitea
G/F G&L Bldg., J. Abad Santos St.,
Little Baguio, San Juan City
Like this post? Subscribe to this blog by clicking HERE.
Let's stay connected: