We went to try out the Snowbing SM North EDSA branch around a week ago. As the name suggests, they specialize in the popular Korean dessert Bingsu. But they have savory fare too! They're located at the ground floor of the main building near National Bookstore.
It's very colorful and brightly lit.
We went all the way inside to the tables at the end.
First we tried the pasta dishes. This is the Korean Pasta (P198). It's got a sweet-savory bulgogi flavor and lots of beef.
The Kimchi Pasta (P198) is sweet and spicy. It's topped with crunchy bacon bits. I think I liked it best among their three pasta dishes.
The Salted Egg Pasta (P198) is like cream-based carbonara with a dash of salted egg flavor.
Snowbing serves pizza too. I noticed that all their pizzas have a sweet base flavor. This is the Kimchi Pizza (P99). Again I liked this one best as I have a soft spot for Kimchi.
Aside from Kimchi Pizza, they have Pepperoni Pizza, Cheese Pizza, and Korean Pizza. All are priced at P99 per slice.
A must-try is their Honey Butter Toast (P188). Thick, soft, yet crisp bread is buttered with a bit of garlic and drizzled with caramel. There's cream on the side for spreading or dipping too. Yummy!
For something more decadent there's the Belgian Chocolate Toast (P188). The thick, soft, and crisp bread is topped with creamy rich Belgian chocolate.
Bingsu is what you really have to order at Snowbing though. We tried the Choco Brownie Bingsu (P188). It's like superfine chocolate milk-flavored snowflakes topped with chewy brownie bits and chocolate ice cream. I was surprised it's actually better than the Choco Cookie Bingsu at Hobing.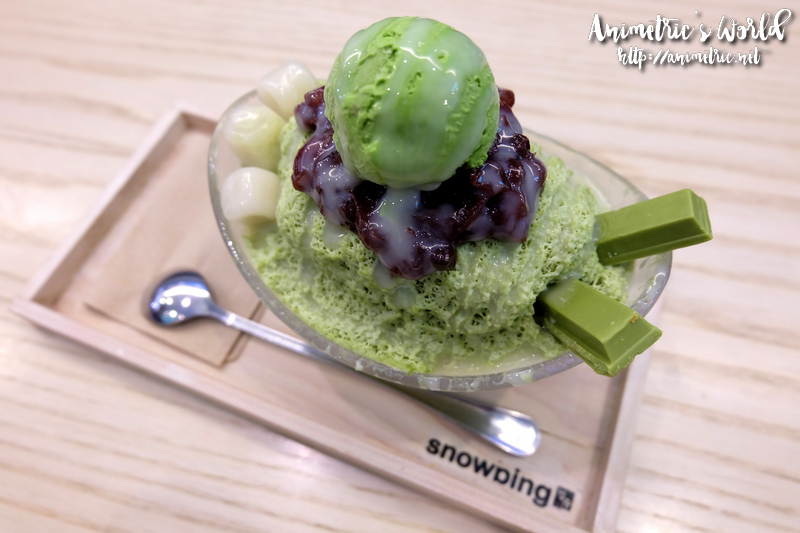 I really liked the Matcha Green Tea Bingsu (P188) too. It's got just the right combination of the rich and slightly bitter green tea flavor plus a bit of sweetness from the red bean paste, ice cream, and green tea Kitkat bars.
I think my favorite was Cheezy Mango (P188). Sweet ripe mangoes, cream cheese, and vanilla ice cream atop milky snow ice makes for a refreshing and satisfying dessert. I would definitely order this again when we come back.
Snowbing is a great place to chill with some snacks and desserts. The place exudes a cool and relaxing vibe. The serving sizes are good for one person but the prices are quite reasonable. They have a lot of other interesting bingsu flavors like Tiramisu, Salted Caramel, and Apple Crumble.
Snowbing has a smaller branch in Trinoma that serves only Toast and Bingsu. Log on to the Snowbing Philippines Facebook Page for more information.
Like this post? Subscribe to this blog by clicking HERE.
Let's stay connected: