Just before school opened, my daughter and I visited Shopwise Commonwealth. It was time for my weekly supermarket shopping trip. I figured it was a good time as any to check out what Shopwise had to offer. After all, I had been hearing a lot of stuff about their exclusive deals and promos. What mom wouldn't want to get the best value for her money, right?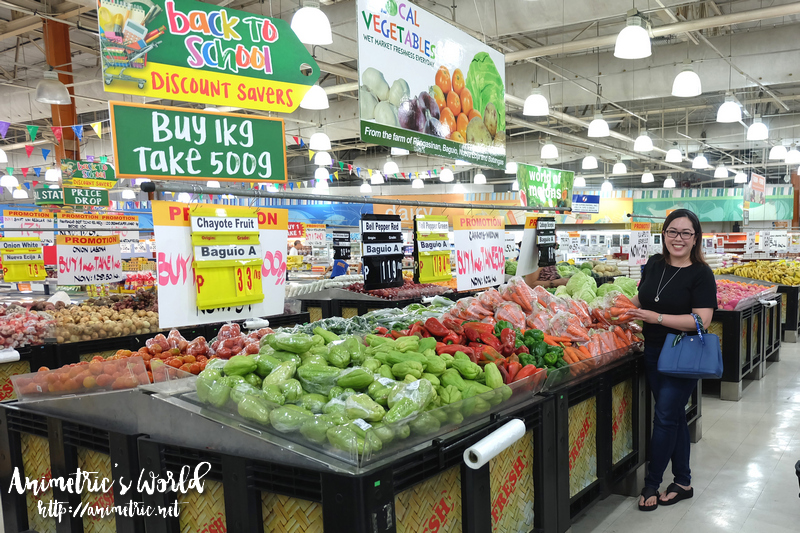 It was the middle of the week and it took me only 20 minutes of driving to get there. I love how there was ample basement parking too! It was such a hot day so I really wanted shaded parking. I was quite impressed by the size of the shopping area. It's much bigger compared to a regular supermarket.
All American Treats showcases US products with irresistible price offs and promos.
I let the Shopwise Magazine be my guide since it collates all the special offers — Buy 1 Get 1, Price Drop, Value Deals, etc. They change promos every 2 weeks so it's always a refreshingly different shopping experience every time. You can browse through the latest issue of the Shopwise Magazine for the freshest deals at http://www.shopwise.com.ph.
Since we were getting ready for school opening, we promptly went to check out the school supplies sections.
I honestly had no idea that Shopwise carries practically everything — pens, pencils, glue, markers, rulers, plastic cover, etc.
There were bundled items too.
Then we went to get some produce. As much as possible, I try to stick to organic fruits and vegetables. We're already exposed to way too much chemicals in our daily lives. It's a good thing Shopwise has an entire section devoted to this.
Then we proceeded to buy some meat.
Everything is neatly organized so it was pretty easy to navigate even if it was our first time there. You can find all kinds of meats here — beef, chicken, pork… even lamb!
They're so complete they have fresh seafood too.
We also got some household items like toothbrushes, paper towels, detergent, etc. They have a complete lineup of both local and imported brands.
Surebuy is Shopwise's in-house brand. Surebuy products are more affordable compared to regular brands. Almost everything has a Surebuy counterpart — coffee, water, kitchen towels, etc. The good thing about Surebuy is they don't sacrifice quality so you get the best value for money.
Shopwise also has an exclusive imported brand — Essential Everyday. These are superior quality products that don't cost an arm and a leg. I felt like I was shopping abroad when I browsed through the Essential Everyday aisle.
Giant is Shopwise's very own home brand. When we visited, there was a Buy 1 Take 1 promo for the Giant Tornado Mop. Shopwise really a one-stop shop. You can get everything you need for your home (and even school) from here.
Here's a peek at my shopping cart. I got some Surebuy Facial Tissues, Garbage Bags, and Kitchen Towels.
My daughter was able to pick up some school essentials as well.
Overall, I had a lovely time shopping at Shopwise. It was pretty chill on a weekday so we were relaxed. Checking out with my purchases was fast and efficient too. I especially loved the great deals on meat and produce. I also saved on some home essentials by getting Surebuy items.
To find the Shopwise branch nearest you, log on to http://www.shopwise.com.ph.
Like this post? Subscribe to this blog by clicking HERE.
Let's stay connected: