In 2 days (that's right, July 27!), the year's most anticipated beauty event is happening again — the 3rd Annual SM Lipstick Festival! This is your chance to get up to 50% off your most coveted lip color products.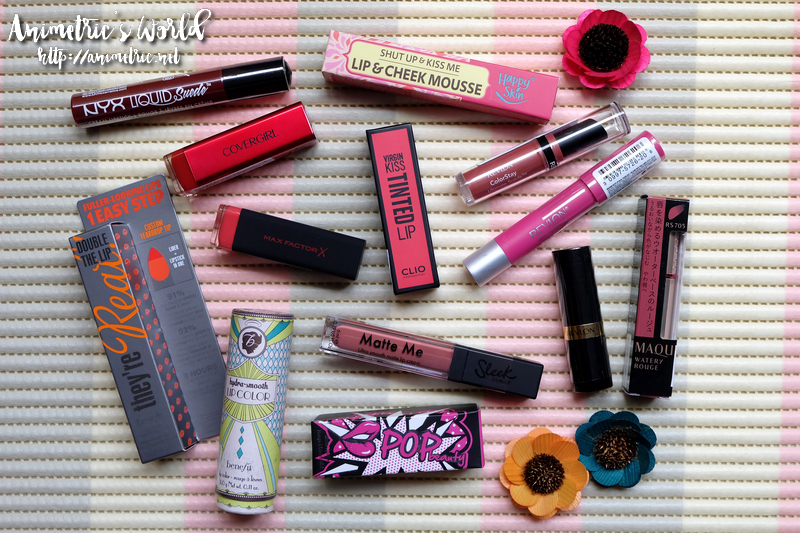 Participating brands include Benefit Cosmetics, Shiseido, Clio, Revlon, Happy Skin, Max Factor, Covergirl, Pop Beauty, Sleek Makeup, Flormar, Deborah, Jordana, Golden Rose, Burt's Bees, In2It, Shawill, BYS, Jazzy, Bobbie Cosmetics, Detail, Ever Bilena, and more. Lipstick is one of my absolute essentials when it comes to makeup products. I'm super excited to try these ones out!
What's more, July 29 marks the official International Lipstick Day (and payday weekend woohoo!). There will be more discounts, freebies, and special deals on that date. The SM Lipstick Festival is happening from July 27 to August 23, 2017.
Visit SM Beauty on Facebook for more information and updates. Use the hashtags #ThePowerOfLipstick and #SMLipstickFest to be part of this worldwide celebration of beauty! 😀
Like this post? Subscribe to this blog by clicking HERE.
Let's stay connected: