Surprisingly, my series of posts about the Japanese magnetic hair straightening I had undergone at Shuji Kida Hair Salon are among the most popular in this blog. I have gotten email after email asking me how much it costs, how long it takes, how it is 1…2…3 months or so after… and so forth.
Honestly I'm starting to feel like their endorser except that I don't get paid for promoting their service, I pay to avail of their service. Hehehe. But it's okay, having had a long history of shitty, impossible-to-manage hair so I am more than happy to share my discovery with my sisters who have the same problem.
Due to the overwhelming curiosity on the part of those interested in this procedure but have not yet taken the plunge, I am posting a photo of how my hair looks approximately 6 months after I had the treatment…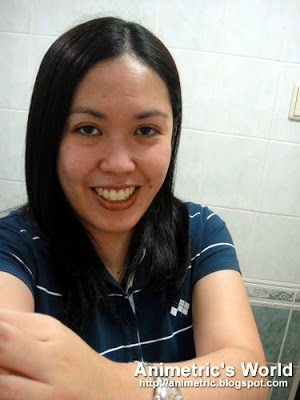 Well, technically it is one day short since I had the treatment last Sept. 9, 2009 and it's only March 8, 2010. But then I doubt one 24-hour period would make much of a difference with how my hair looks now. Please pardon the dark circles under my eyes, sleep has been a thing of the past for quite a while now and I'm too lazy to put on make-up on a daily basis… :p
I must admit, I am starting to get some telltale wavy roots but my hair is still very smooth and manageable in general, and I think I can live with it for another couple of months before I have to undergo the process again.
Verdict: It's worth every single cent I paid!
Here's a bit of back-tracking: