It seems I can never get enough of make-up lessons. Aside from finishing a course on professional make-up artistry at HD Studio, I've taken up personal make-up classes with Make Up For Ever, Bobbi Brown, and now Shu Uemura. Let's just say I want to learn different make-up application techniques.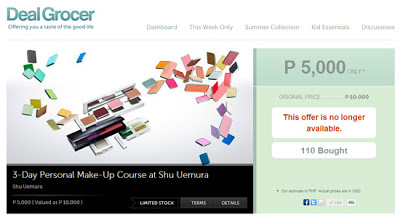 So when I saw a deal for a 3-Day Personal Make-Up Course at Shu Uemura over at my favorite deal site Deal Grocer last year, I bought a voucher right away. I opted to have my classes January 2012 since I didn't want to traverse to and fro through the hellish holiday traffic.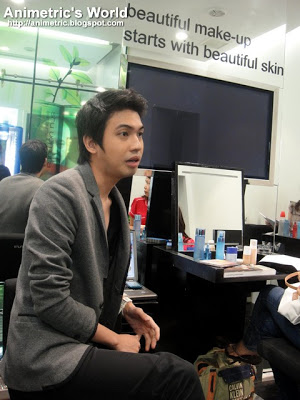 I was slated for MWF 5pm to 8pm from January 15-22, 2012. My teacher for the whole duration was certified Shu Uemura make-up artist John Pagaduan. I was quite impressed with his work when I attended the Shu Uemura x Wong Kar Wai Holiday Collection 2011 launch so I was pretty excited.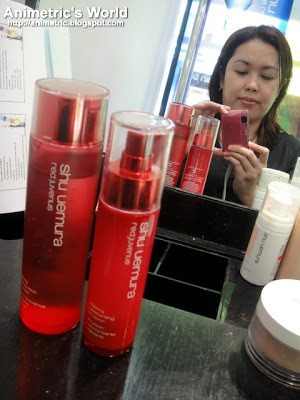 Anyhow, in line with Shu Uemura's philosophy that beautiful make-up starts with beautiful skin, we always started each session with skin care. We would cleanse, tone, moisturize, and then apply sunscreen. In the three days that I took lessons, I tried different Shu Uemura skin care lines starting with the Red Juvenus anti-aging line during our first meeting. Unfortunately, my skin wasn't too happy with Red Juvenus so I ended up using Depsea Hydrability products in the sessions that followed.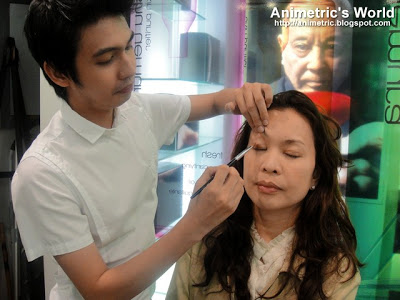 There were three stages to the lessons starting with basic skin care, evolving to putting on five eyeshadow colors for a single look. John would demonstrate and entertain questions then we'd do whatever he taught on ourselves.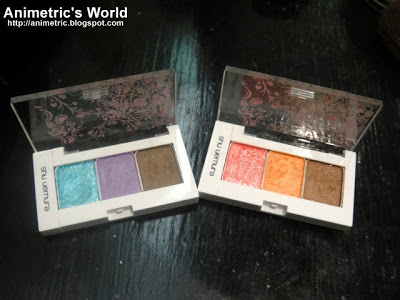 One of the best parts of the Shu Uemura Personal Make-Up Course was getting to play around with the latest make-up palettes (pictured above are Shu Uemura's Celestial Garden palettes). You can opt to bring your own make-up too, which is also advisable since you can learn how to work with products that you already own. Shu Uemura products are so addictive you will probably end up buying something after classes are over. :p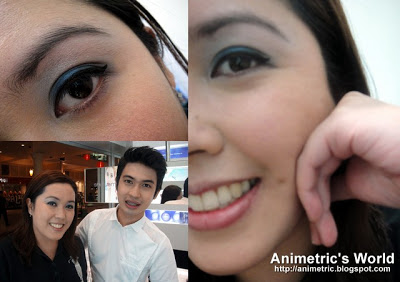 This is a look I created using three different shades of blue Shu Uemura eyeshadow (a combination of my own and the boutique's), Shu Uemura Liquid Eyeliner (gah, I want one!), Shu Uemura Precise Volume Mascara (my own!), and Shu Uemura Hard Formula Eyebrow Pencil (my own!). Yep I own a lot of Shu Uemura cosmetics. XD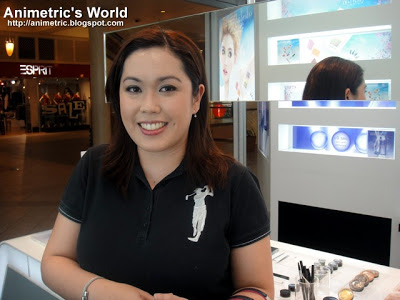 This is a natural day look using three earth toned eye shadows (brown, black, and gold).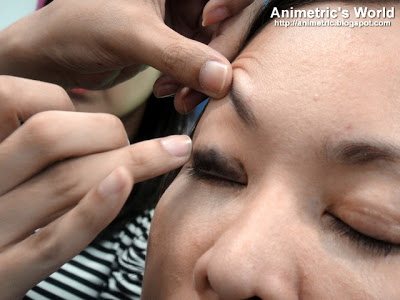 John demonstrates doing smokey eyes with black cream eyeshadow, blending with his fingers… something we also did on our own eyes afterwards.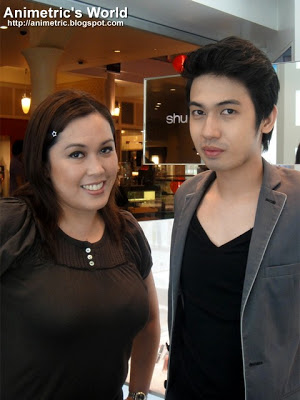 This is my smokey eye look with a bit of cheek contouring using a Shu Uemura bronzer.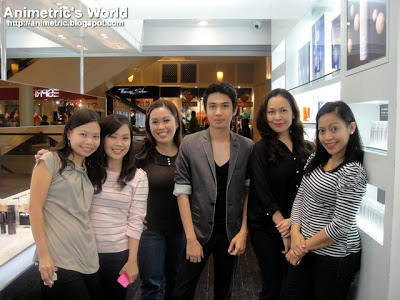 There were five of us students in class every session, they accommodate a maximum of six.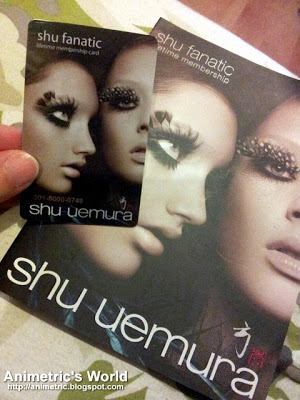 After you finish the course, you get a Shu Uemura Fanatic Card kit which includes the card itself and a bunch of coupons for free services, free samples, discounts, and double points. You earn points with every purchase when you present the Shu Uemura Fanatic Card. You can redeem these points for free stuff (the freebies range from eyelash curlers to lipsticks to cleansing oils). Normally, you'll have to meet a minimum purchase requirement to get this card but for those who take up this course it's totally free! Shu Fanatics even get a special birthday tea party from Shu Uemura. How exciting is that? 😀
Is the P5,000 worth it? You bet your bottom dollar it is! Despite having taken up numerous make-up lessons in the past, I still learned something new in terms of eye shadow application because Shu Uemura does it a lot differently compared to other brands. Besides, just think about the money you'll save by being able to do your own make-up instead of going to a salon every time there's a special occasion.
So far Shu Uemura has offered this deal twice on Deal Grocer — once during the last quarter of 2011 and a second time during the first quarter of 2012. I'm pretty sure they'll do it again later this year since there seems to be a big demand for it. 😀

Like this post? Subscribe to this blog by clicking HERE.Become a Facebook Fan for updates from Animetric's World.