Prior to winning Charles & Keith GCs at the HSBC event, I've never actually set foot in a Charles & Keith boutique. See, I'm really more of a bag person. I don't care what brand of clothes or shoes I wear as long as they fit and they're comfy… but I simply MUST have authentic signature bags. :p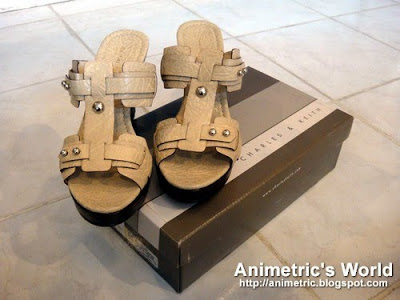 Let me just say that as soon as I tried on a pair of Charles & Keith wedges, I was hooked. They're so comfy it's like a dream. I can imagine myself running around in them all day long. The first pair I got were open toe slip-on wedges in Cream. Almost all my shoes are black so I figured now was a good time as any to get another color.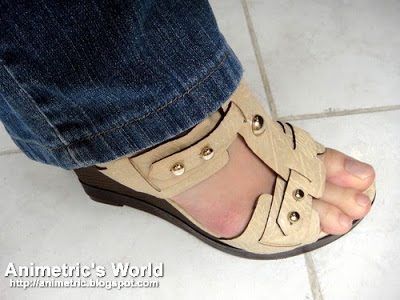 This is officially my first pair of Charles & Keith shoes and I love it to bits! It cost P2,199 — I bought it from the Glorietta branch.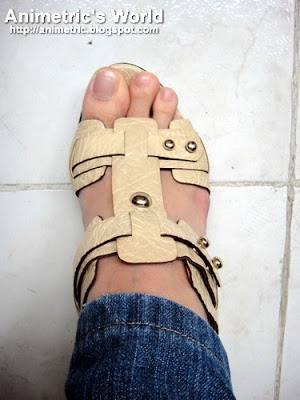 The only problem is now I need to get a bag to match this since most of my bags are black too.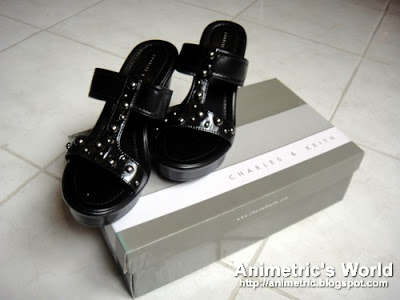 The thing with Charles & Keith is… one pair is not enough. I could not decide whether to get the cream-colored open toe slip-on wedges or the black ones so I decided to get both even if it meant shelling out an additional few hundred bucks. Black is just sooo versatile (not to mention majority of my clothes are black), and since Charles & Keith shoes are so so so comfy I just had to have it. This pair cost P1,799.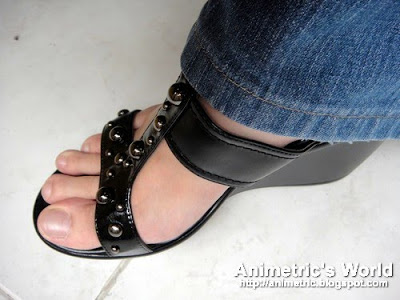 They make my feet look so fair hahaha. :p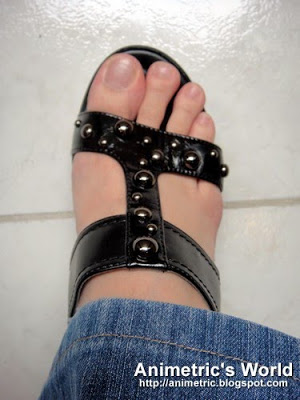 This style is a tad more dressy compared to the cream pair. I love 'em! My feet don't ache even if I stand and walk around in them. These two pairs of wedges are angled / inclined perfectly for my feet.
I'm positive I'll be back for more.
Charles & Keith
G/F Glorietta 3,
Ayala Center, Makati City
813-3399 / 819-8580
Like this post? Subscribe to this blog by clicking
HERE
.