Collagen drinks have long been in vogue in countries like Japan, Korea, and Taiwan. But they are relatively in the introduction stages here in the Philippines. Belo was the first local brand to popularize it, but I've always wanted to try the popular international brands. They aren't very easy to come by though. That said I was super excited when I got the invite to the launch of Shiseido The Collagen. Shiseido is after all one of my favorite Japanese beauty brands.
Anne Curtis is the brand ambassador for Shiseido The Collagen. She has always been a user and she says that it hasn't been easy to source. She was more than happy to endorse the product since it meant she'd never have supply problems!
We were all given bottles of Shiseido The Collagen (P229.50 per 50ml bottle) to try during the event. It has a delightful fruity taste that's kind of addictive actually. Did you know that Anne takes 3 bottles when she has zero sleep? But I'm getting ahead of myself.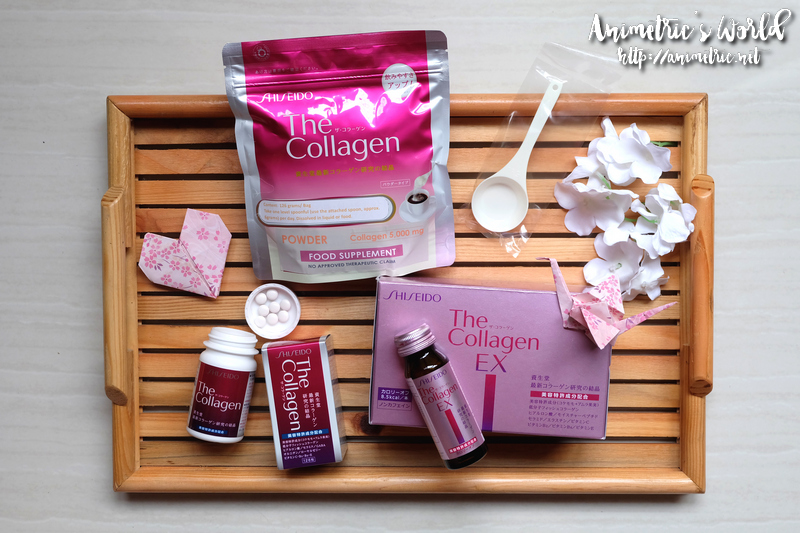 So what's the deal? Shiseido The Collagen is a beauty supplement you take once daily for beautiful skin. It's formulated with Lingonberry and Amla, also known as Indian Gooseberry. Lingonberry is a Scandinavian superfruit loaded with antioxidants. It helps keep skin supple and moist while promoting tissue regeneration. Amla has similar skin and hair enhancing properties.
Here in the Philippines we have 2 variants: Shiseido The Collagen and Shiseido The Collagen EX. Both have the same benefits and taste, the difference being Shiseido The Collagen EX (P254.50 per 50ml bottle) is formulated for older people. Those who are aged 40 and up are advised to take this variant.
I got to take home a box of 10 bottles. The suggested time to take this is before going to bed so that it doesn't "mix" with other things you ingest. This promotes better absorption.
Both variants are also available in tablet form. One bottle of Shiseido The Collagen contains 126 tablets (dosage is 6 tablets a day) and is priced at P3,499.50. EX has 120 tablets (dosage is 4 tablets a day) and costs P6,799.50.
The tablets are coated so they're easy to swallow.
Shiseido The Collagen is also available in powder form. One pack contains 126mg of powder and is priced at P2,499.50.
Each pack comes with a scoop which holds 6mg of powder. You mix one scoop with any food or drink of your choice per day. You can mix it in coffee, tea, juice, miso soup… it's up to you.
Taking Shiseido The Collagen is the ultimate anti-aging skincare treatment. Aside from keeping the skin smooth and supple, it brightens the complexion, repairs damaged tissues, and helps diminish lines and wrinkles.
Super excited to incorporate Shiseido The Collagen to my daily skincare routine!
Shiseido The Collagen products are available at Mercury Drugstore and Watsons branches nationwide.
Like this post? Subscribe to this blog by clicking HERE.
Let's stay connected: