Back in 2005, hubby and I found our way to the Shinyokohama Raumen Museum on a weekday afternoon. We paid the entrance fee expecting to go on a ramen trip but was sorely disappointed by the horrendously long lines at every stall. We were super hungry and we couldn't wait a couple of hours to eat. So we just looked around and left.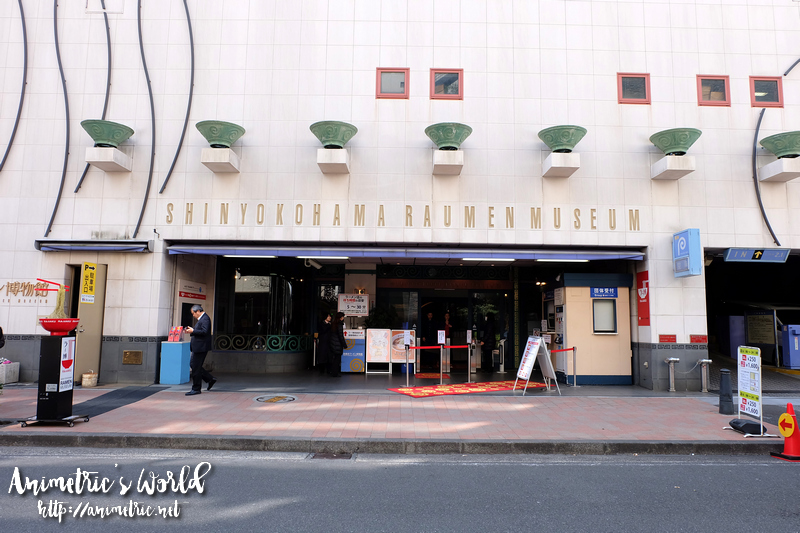 This time, we were prepared. We made sure we'd arrive at Shinyokohama Raumen Museum at 11am, the official opening time. It's an hour's ride by train from Tokyo. We skipped breakfast and aimed for an early lunch.
I actually recorded a video of this moving ramen display.
The main floor of the Shinyokohama Raumen Museum is the basement where all the ramen stalls stand side by side. Each hail from a different part of Japan. To order, you buy tickets from a machine for the food items you want. There's an old world vibe throughout the Shinyokohama Raumen Museum. It's like stepping into a time warp.
We decided to eat at the stall called Ryukyu Ramen Tondou. It's a cozy Okinawan ramen shop that specializes in Shio Ramen (Salt Ramen). They're also known for their Gyoza.
We had no problem getting a table since we were there early.
We ordered their Kurobuta Gyoza (400 yen / around P180 for 5 pcs). Kurobuta is pork from a Berkshire pig. It's like the wagyu of pork. Berkshire pork is renowned for its flavor and tenderness. That said, the Kurobuta Gyoza we had was divine.
Our daughter ordered the Tondou Savory Shio Ramen (780 yen / around P350). She loved it. She said it was the best ramen she has ever tasted. In retrospect, maybe I should've ordered this because it's what Ryukyu Ramen Tondou is known for.
Hubby, son, and I all had Scorched Black Shoyu Ramen with Egg (900 yen / around P400). The piping hot bowl of ramen was perfect for that chilly day. I don't think I've had ramen eggs this perfect back in Manila. The shoyu (soy sauce) based broth remained light and comforting despite being scorched black. The ramen noodles were perfectly al dente too. The pork slices were melt-in-your-mouth soft.
I also got these Okinawa Style Donuts (80 yen / around P36 for 2 pcs) for dessert. They weren't anything special. In fact I found them rather dry and tasteless. Next time I'll go for Sweet Potato Ice instead.
After eating we went one floor up where the souvenir shop was. They had a glass display which housed some ramen paraphernalia. These are from back in the day when people would peddle ramen on the street using carts.
For some reason there's an IRIS Slot Car Race Track at the back of the souvenir shop. Up to 6 people can race on the 30-meter long course for 200 yen (P90) each. Slot Car Racing gained popularity in Japan in the 1960s. This kind of setup is now something of a rarity.
If you love ramen, Shinyokohama Raumen Museum is a must-visit. Food is delicious and affordable. The nostalgic old world vibe is also something to experience. Plus, where else can you sample ramen from Hokkaido, Okinawa, Kyushu, Rishiri Island, etc under one roof?
There is a small entrance fee of 310 yen (around P140) per adult and 100 yen (around P45) for children (6 to 12 yrs old) and seniors (60 and up). Kids below 6 get in for free.
Shinyokohama Raumen Museum
2-14-21 Shinyokohama, Kohoku-ku,
Yokohama-City, 222-0033, Japan
http://www.raumen.co.jp/english/
Like this post? Subscribe to this blog by clicking HERE.
Let's stay connected: