We had a family lunch at Shi Lin located at the Podium in Ortigas a couple of weekends ago. I got the impression that it's trying to emulate Din Tai Fung… the international Chinese food chain renowned for its Xiao Long Bao. The way the menu is presented is similar too.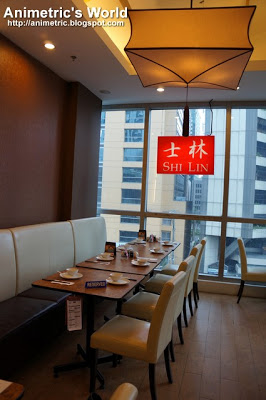 The interiors are wood-toned. The restaurant can accommodate quite a number of people considering that they have tables and chairs set up outside as well.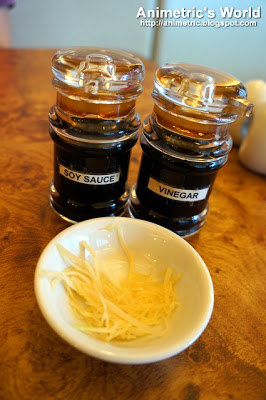 You can prepare your dipping sauce (for Xiao Long Bao mainly) by combining desired quantities of soy sauce and red vinegar with julienned fresh ginger.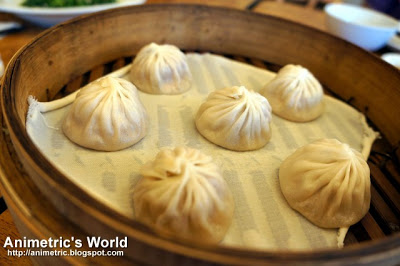 Of course the first thing we ordered was Xiao Long Bao (P138 for 6 pcs., pictured above), also known as soup dumplings since each piece contains about a tablespoonful of piping hot flavorful soup. I love Xiao Long Bao. It's hands down my favorite dimsum, and Shi Lin's are excellent! My kids loved them too.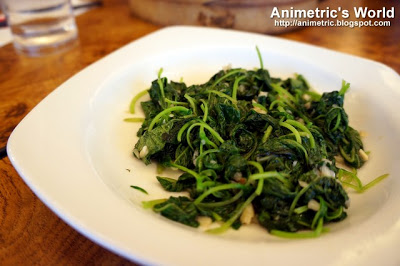 We also had Stirfry Native Spinach (P98, pictured above). It's not oily despite being stir fried. The minced garlic makes it so yummy too. 🙂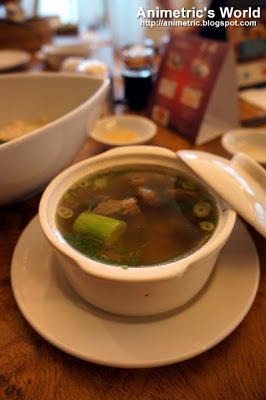 Hubby ordered Noodle with Double Boiled Beef Soup (P138, pictured above). The soup and the noodles are served separately. It had a nice, clean taste.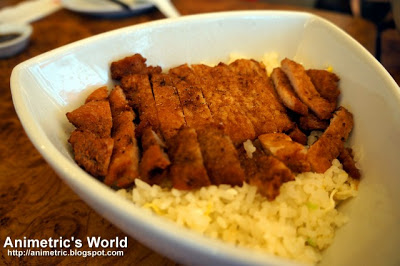 Our kids shared an order of Fried Rice with Pork Chop and Egg (P195, pictured above). The pork chop is tasty. They must have loved it because they finished it down to the last piece of pork chop and last grain of rice. 🙂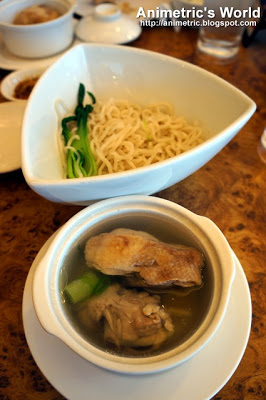 Meanwhile, I decided to have Noodle with Double Boiled Chicken Soup (P138, pictured above). I tried something like this at Crystal Jade in Hong Kong and I wanted to see if I could have the same good experience. I took one look at my order when it came and I knew I was going to be disappointed. The soup was really bland and tasted a bit of ginger. I had a hard time finishing my order because it was so tasteless.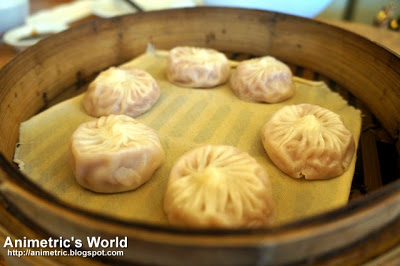 For dessert, we decided to try an order of Taro Dumpling (P110 for 6 pcs., pictured above). For the uninitiated, taro is gabi, the root crop we add to Filipino dishes like sinigang or ginataan.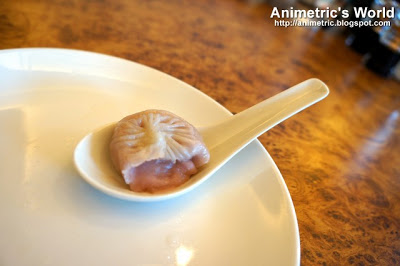 The Taro Dumpling is divine. Warm, slightly sweet and milky taro paste fills the dumpling wrapper so it's chewy outside and kind of gooey inside. Both of my kids who normally refuse to eat gabi liked it a lot. I highly recommend capping off your meal with an order. 🙂
Shi Lin serves good food in general (except for that bland chicken soup I ordered) but the serving sizes are on the small side. If you're dining as a group of say 4-5 adults, you may need two orders per viand. Service and ambiance are top notch though. It's probably a good idea to reserve if you plan on going during their peak times (ex: Sunday lunch) since the place fills up fast.

Shi Lin
3/F The Podium
ADB Ave., Ortigas Center, Mandaluyong City
477-4108

Like this post? Subscribe to this blog by clicking HERE.Become a Facebook Fan for updates from Animetric's World.