Ever since the Starbucks Card was introduced back in 2013, I've used it to pay for all our Starbucks purchases. My main reason for doing so is the rewards. You get a star for every beverage, whole bean coffee, or VIA Ready Brew purchase. You get a free Grande drink when you reach 12 stars. Alternatively, you can get either a 250g pack of whole bean coffee or a 12-pack VIA Ready Brew when you have 10 stars.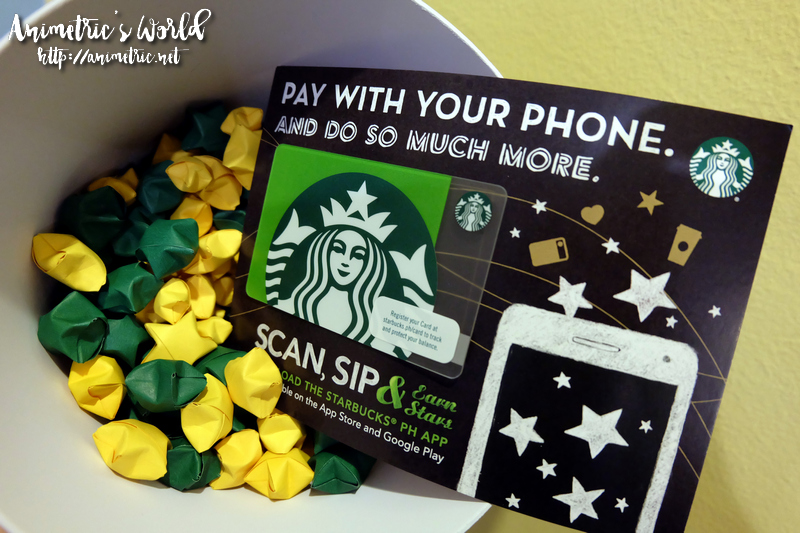 Well, Starbucks Philippines just made using your Starbucks Card so much more convenient. To take it all a steap further, we now have the Starbucks PH App. You can download it from the App Store or Google Play.
Upon downloading the Starbucks PH App, all you have to do is login the app using your Starbucks Card username and password. I used to just ask the barista how many stars I have every time I buy a drink (too tedious to go to the website and check). With the app, you see exactly how many stars you have upon logging in.
So aside from letting you see how many stars you have, what else can the Starbucks PH App do?
Aside from stars, the app lets you see the remaining balance in your Starbucks Card.
There is a "Shake To Pay" feature. Just shake your phone to bring up a barcode in the app that can be scanned to pay and redeem. So as long as you have the app, you can still earn reward stars even if your Starbucks Card isn't with you.
There is an Inbox where you can find all the latest products, promotions, and events. You'll never miss out on those buy 1 take 1 deals, launch parties, and opportunities to double your stars.
You can access the full menu of food, beverages, packaged whole bean coffee, and even merchandise via the app.
As for me, I'm all set and ready to go with my Starbucks PH App! This summer, all I need to do is scan, sip, and earn stars. 😀
Like this post? Subscribe to this blog by clicking HERE.
Let's stay connected: