The last time I was able to physically shop for skincare products was January 2020. I bought Sulwhasoo First Care Activating Serum from the Taoyuan Airport Duty Free in Taiwan. We had a Holy Week 2020 trip for Taipei all planned out and I was going to buy more by then. Then COVID-19 happened. Our trip was cancelled. I was not really in the mood to do anything during the ECQ months. I just used whatever products I had on hand. Mid-2020, I ran out of Sulwhasoo stuff. After a few more months of using different products, I realized I really needed to buy Sulwhasoo. It's the best for my skin at this point.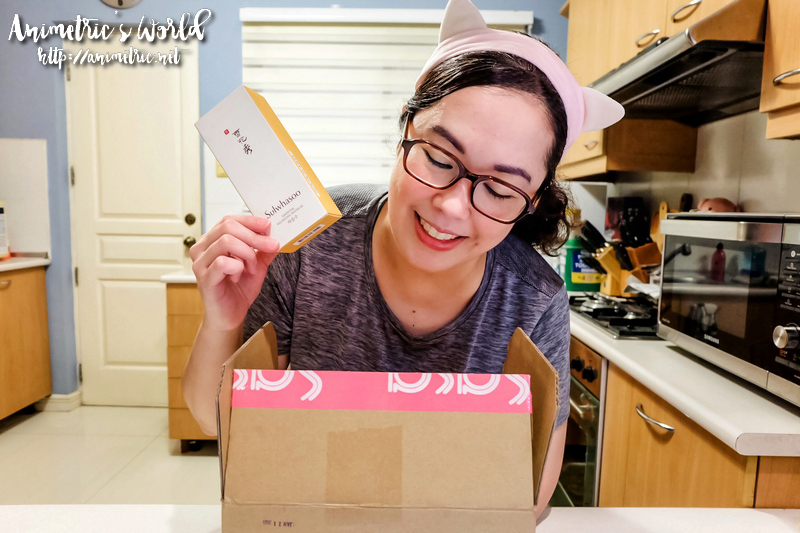 Whenever I'm in Hong Kong, I make it a point to drop by Sasa. They have the lowest prices on beauty products, even the high-end ones. Anyway, according to my IG Stories, the last time I visited HK was 142 weeks ago. I honestly don't know when we'll be able to travel internationally again. So I decided to check if Sasa has an online store. They do. In case you're wondering, it's at https://ph.sasa.com/SasaWeb/eng/sasa/home.jsp.
They have all the usual beauty brands that you'd look for. It's like actually visiting their shop in HK.
I've checked out a lot of online stores and Sasa has the BEST Sulwhasoo selection and prices. They beat out even the Korean online stores. I swear I've never seen so many Sulwhasoo products being sold online. Their prices are the best too. The last time I bought Sulwhasoo Concentrated Ginseng Renewing Serum at HK Duty Free it cost me almost P10,000. When I ordered at Sasa HK's online store, it was LESS THAN HALF the price. I got it for something like P4,300+. I was also able to buy the Sulwhasoo Gentle Cleansing Foam for US$14 — it was on SALE!
Okay so I placed my order on January 21, 2021. I received it on January 29, 2021. It was delivered straight to my door too — I just paid the postman P112, the same amount I would've paid if I picked it up from the post office. Not bad! I got my stuff in a little over a week. Everything was packed so well too. Just look at the boxes… they're in perfect pristine condition! I paid US$15 for shipping from HK to PH which is very reasonable. I love it! This is my new favorite online store.
P.S. You have to use the PH url which is https://ph.sasa.com/SasaWeb/eng/sasa/home.jsp.
By the way, if you do shop at Sasa HK's online store, don't forget to keep your purchases below ₱10,000 so you won't be taxed.
UPDATE: Sasa has a Lazada store with very low shipping fee — ₱38 to ₱40. If you have a free shipping voucher, free pa!
Like this post? Subscribe to this blog by clicking HERE.
Let's stay connected: