After getting somewhat addicted to the first Xeleb mobile game I've ever played, Market Master Erwan, I got to be part of the launch of another one — Sarah G Popsters! Sarah G Popsters (Sarah Geronimo) is the 5th Xeleb celebrity-based game in a roster which includes Anne-galing (Anne Curtis), Adventures of Kuya Kim (Kim Atienza), Market Master Erwan (Erwan Heussaff), and Trip ni Belle (Belle Daza).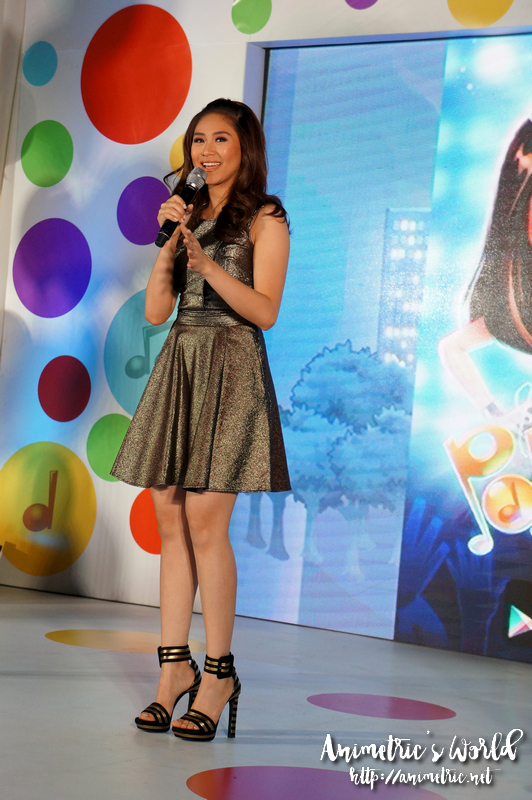 Of course, Sarah G graced the event and performed a few songs.
She's the total package — she sings, she dances, she acts, and she looks great!
According to Sarah G, Sarah G Popsters is a casual game that's perfect for passing the time… like when your standing in line for the MRT or waiting for something/someone. Downloading Sarah G Popsters onto your mobile device lets Sarah G fans bring her with them everywhere they go.
You can download Sarah G Popsters from Google Play. Like all the other Xeleb games, it's only available for Android devices at the moment. You can hear Sarah G's voice throughout the game.
Sarah G Popsters is actually an addictive bubble popping game. It's free to play for 3 days. After that it costs P5 per day to play.
Each stage poses a different challenge. I find it really fun to play. Getting high scores sometimes gets you surprise prizes. Some fans have actually won Sarah G concert tickets plus meet and greet passes.
Are you a Popster? If the answer is yes, you have to try this game!
Like this post? Subscribe to this blog by clicking HERE.
Let's stay connected: