Ever wonder what it's like to be a barista? When you think of a perfect cup of coffee, a coffee shop probably comes to mind. But technology being what it is now, you can actually concoct coffee shop-level beverages at home. That was what I signed up for when I attended the first ever De'Longhi Coffee Workshop.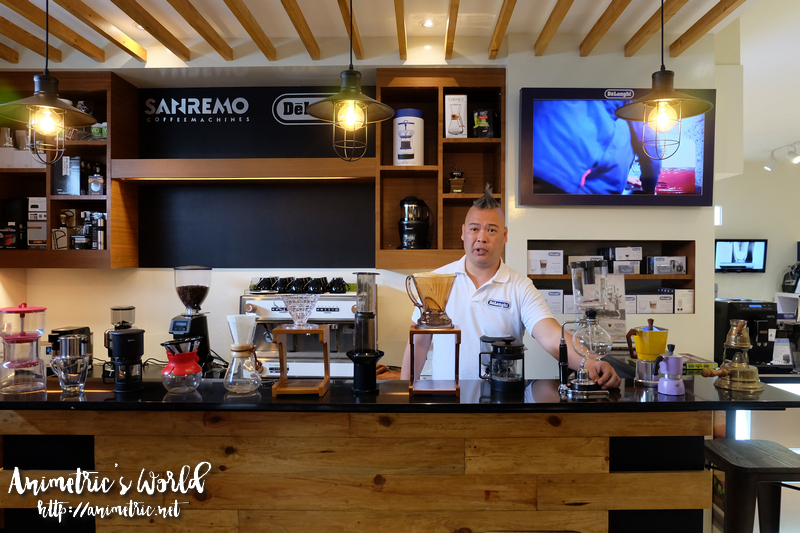 The workshop was held at the Concept Specialist Inc. Showroom in Quezon City. Concept Specialist Inc. is the Philippine distributor of De'Longhi appliances and Sanremo coffee machines. We were going to learn how to make everything from espresso to cappuccino under Philippine Barista and Coffee Academy instructor and coffee consultant Mike Canlas.
Mike led us to the Sanremo Opera Coffee Machine. This is actually perfect for those who want to open a coffee shop. You can craft everything from an espresso shot to a foamy cappuccino with this.
A perfect cup of coffee starts with the correct amount of ground coffee beans. Mike went as far as to weigh the coffee before putting it into the machine for brewing. That's the beauty of the Sanremo Opera coffee machine, based on what type of coffee you want to make it tells you how much coffee grounds to put in the machine.
After putting in the appropriate amount of grounds, you tamp them. Tamping is sort of like stamping, you have a metal contraption that looks like a stamp and you flatten the coffee grounds with it.
Once flattened the coffee is ready for brewing.
You put it in the Sanremo Opera Coffee Machine like this and wait for the brewed coffee to come out.
Look at those beautiful layers! The Sanremo Opera coffee machine is the kind of heavy duty coffee machine you can use for business. If you have plans of opening a coffee shop or any establishment which serves coffee concoctions, this would be a great machine to have. It's pretty easy to use too.
Then we moved on to the Sanremo Verona RS coffee machine. Mike asked us all to have a go at making coffee.
I repeated what he did with the other machine.
Like the Sanremo Opera coffee machine, the Sanremo Verona RS was very easy to operate.
It had me brewing coffee like a pro in no time!
Both machines have built-in milk frothers too.
You froth the milk until it attains a marshmallow creme-like consistency. Then you put it over coffee.
You can already come up an entire menu of coffee concoctions with a single Sanremo coffee machine.
If you just want coffee shop-level coffee concoctions at home, the De'Longhi Dedica EC680 is for you. It can do pretty much everything the Sanremo coffee machines can do. The main difference is it takes a bit longer and it does so one cup at a time.
Again, look at those beautiful layers of coffee! The De'Longhi Dedica EC680 is sleek and compact. It's about the size of a regular coffee maker.
Wow, it has a built-in milk frother too!
With the De'Longhi Dedica EC680 in your home, you'll definitely have a perfect cup of coffee every single time.
If you'd like to check out or inquire about the Sanremo and De'Longhi coffee machines, you can visit the Concept Specialist Inc. Showroom at #72 Scout Dr. Lazcano Street, Brgy. Laging Handa, Quezon City. It's near the Tomas Morato area. The showroom is open Monday to Saturday from 8:30AM to 5:30PM. You can also call them at 414-3681.
Like this post? Subscribe to this blog by clicking HERE.
Let's stay connected: