Universe, why you tell me to cook??? Hahahaha! I swear, ever since I almost sliced off my finger chopping ham when I was maybe 12 years old I've avoided the kitchen.
But Samsung invited me to a cooking workshop with Chef Ernest Reynoso Gala at Galastars Culinary. It helps that I've actually met Chef Ernest prior during a serendipitous lunch at SM Megamall some time ago. So I said yes.
Each station was to be occupied by 2 people, I was solo for a while until Annalyn came. 🙂
Our station had everything we needed — ingredients, utensils, our own sink, our own stove, pots and pans…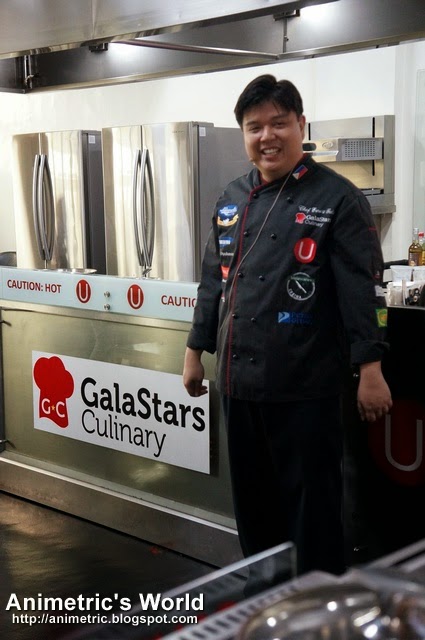 Chef Ernest Reynoso Gala
We were to cook 2 original recipes by Chef Ernest: Chicken with Spam and Cheese / Fettuccine with Garlic Basil Tomato.

First we were to cook Chicken with Spam and Cheese. It's kinda like Chicken Cordon Bleu. Chef Ernest demonstrated every step and we were to replicate everything on our on afterwards. He started with slicing the chicken.
What a scary knife. Anyway it involves rolling and folding the chicken. Chef Ernest makes everything look so easy!
But hey, I followed everything (well I had help with the slicing from Chef Ernest since I found the chicken breast confusing to work with). So yes, breaded and ready for frying at last!
We dropped everything into boiling oil.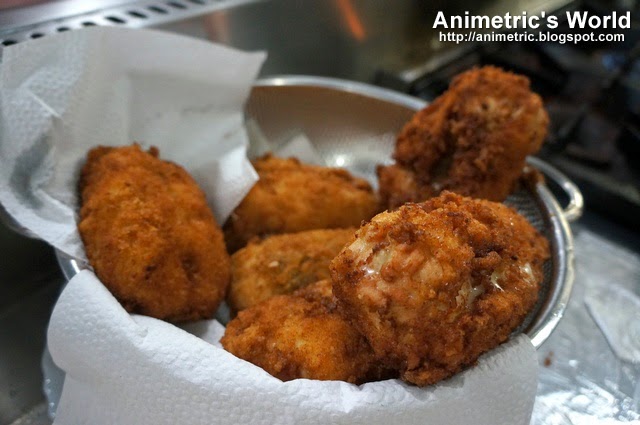 Chicken with Spam and Cheese
The chicken came out like this!
Next up we were cooking pasta.
Chef Ernest knows I can't cook to save my life so he called me to the front to cook the pasta while he explains.
Oh yes I'm making progress here, lol.
Okay he let me do everything including the plating.
Yes! I did it! Wahahahaha!!! I look happy don't I… lol.
Yay even Chef Ernest approves! Chef Ernest is my witness (and Annalyn and the other bloggers there) that I actually COOKED. This is a super big deal for me really.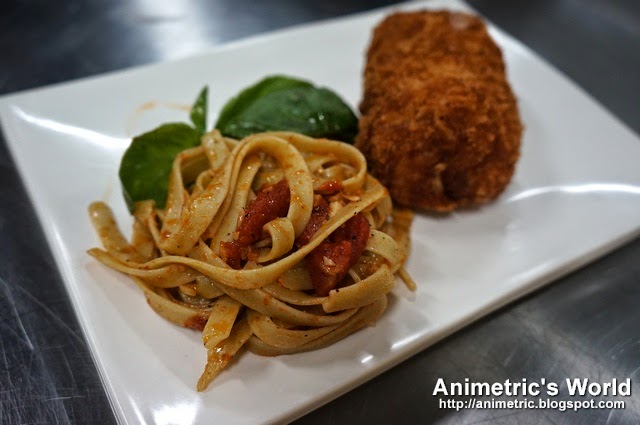 Chicken with Spam and Cheese / Fettucine with Garlic Basil Tomato
The best part of the experience was… my kids ate everything I cooked that day and said everything was yummy!
Thank you Samsung and Chef Ernest for a learning-filled morning. I recently replaced our oven toaster with a Samsung Smart Oven and we're all very happy with it! 😀

Like this post? Subscribe to this blog by clicking HERE.
Let's stay connected: