Last April 15, I got to watch Bamboo at first run of the Robinsons Soundbites Food and Music Festival at Robinsons Magnolia! What a way to spend Friday night!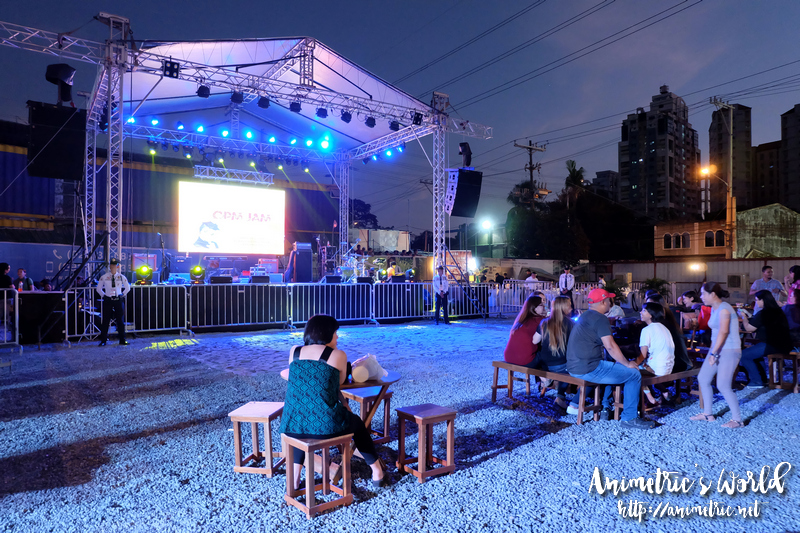 For every P500 food purchase at participating Robinsons restaurants from April 11 to May 14, 2016, you get to watch live performances from artists like Bamboo, Hale, Up Dharma Down, Itchyworms, etc. for FREE! Meanwhile, receipts amounting to P2,000 can claim up to a maximum of four (4) concert wrist tags.
Robinsons Soundbites Food and Music Festival is set up like Mercato / Banchetto. A variety of food purveyors have stalls outdoors around the concert venue. There are tables and chairs at the vicinity of the stage so you can chill, eat, and drink while enjoying the live musical performances.
It's pretty cool! Perfect for chilling on Friday or Saturday night.
Guess what? I got to meet and greet Bamboo right before the concert!
It was my first time to watch Bamboo perform live and wow, it was quite an experience! He sang hits like "Hallelujah" as well as classic Rivermaya songs like "Elesi". I'm so happy Bamboo was the one who was slated to perform at Robinsons Magnolia, which is right in my neigborhood!
You have until May 14, 2016 to catch these live performances at differen Robinsons Malls. Log on to http://robinsonsmalls.com/promofullview.php?id=87 for the full promo mechanics.
I also got to take home the new Robinsons VIP Card! With this card you get discounts from over 600 establishments located inside Robinsons Malls nationwide. You can view the full list here. You also get perks like free access to Robinsons Galleria pay toilets, Express Lane at Movieworld Galleria, sale alerts, exclusive birthday treats, etc.
Thank you Robinsons Malls for a wonderful Friday night with Bamboo and the new Robinsons VIP Card!
Like this post? Subscribe to this blog by clicking HERE.
Let's stay connected: