Relish Hello Happiness! What a weird name for a restaurant, right? Every December, my high school girlfriends and I make it a point to meet up for either breakfast, lunch, or dinner. We exchange gifts, stories, and well typically we eat everything from appetizer to dessert while we catch up.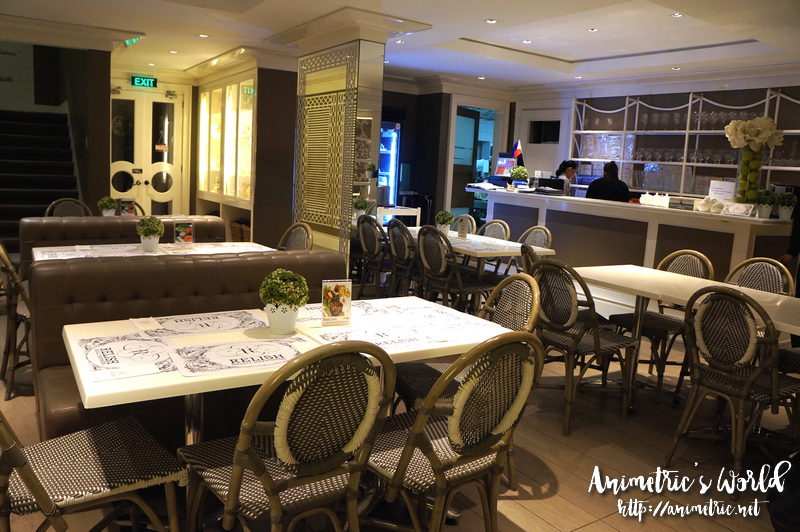 Last December's restaurant of choice was Relish Hello Happiness in Quezon City. It's located in one of the side streets of the Tomas Morato area where a lot of restaurants have sprung up. It's almost always full (I took this photo near closing time that's why there aren't any diners lol). I've eaten here a grand total of 4x.
So we decided to start off our holiday catch-up dinner with an order of Amazing Artichoke Dip with Tostitos (P390). I always order this. For me, it's the best thing on their menu. Thin, light, and crispy fried chips are served with a ramekin filled to the brim with hot, gooey, cheesy, and creamy baked artichoke dip. It really is amazing albeit pricey since there aren't that many chips included lol.
Then we had Shitake Tofu with Cilantro Rice (P345). It's pretty big, 4 of us girls shared it since we were ordering a lot of other dishes. Very tasty because the tofu and shitake mushrooms are cooked in oyster sauce.
We also had Baked Salmon (P558) which was served with some thick (either tartar or aioli) sauce and buttery mashed potatoes on the side. I found the salmon kind of small. The fish's taste was okay though. The mashed potatoes were divine.
For pasta, we decided to try Seafood Pomodoro (P420). It's very creamy even if the sauce is tomato-based.
We also ordered Chimichurri Chicken Kebabs with Aioli (P395). It's also served with buttery mashed potatoes on the side. I liked the roasted tomatoes as I found it very refreshing amidst all the rich and creamy food we were having. The chicken was nothing special.
For dessert, I recommend the Relish Panna Cotta (P140). Served drizzled with honey and sprinkled with chopped almonds on top, it's milky and not overly sweet. I can easily finish an entire order by myself haha.
Sharing is the way to go so we got to try a variety of dishes!
On the four occasions that I had dined at Relish Hello Happiness, I've found the food to be cloying. They don't taste bad individually but if you eat them all together the umay level is very HIGH. I don't know why. I've tried different combinations of food and the end result is always the same — I feel kind of queasy afterwards. Prices are so-so. Some dishes are more reasonable than others. I much prefer the food at Lola Cafe + Bar which is a stone's throw away from this place.
Relish Hello Happiness
74 Scout Limbaga St.,
Bgy. Laging Handa, Quezon City
352-5492 / 0926-6959885
Like this post? Subscribe to this blog by clicking HERE.
Let's stay connected: