Last December, I had the pleasure of partaking a Purefoods Fiesta Ham Christmas-themed luncheon. Good food, good company… I was amazed at the dishes they whipped up with Purefoods Fiesta Ham as well as the ham itself since it's incredibly tender, lean, and tasty it is!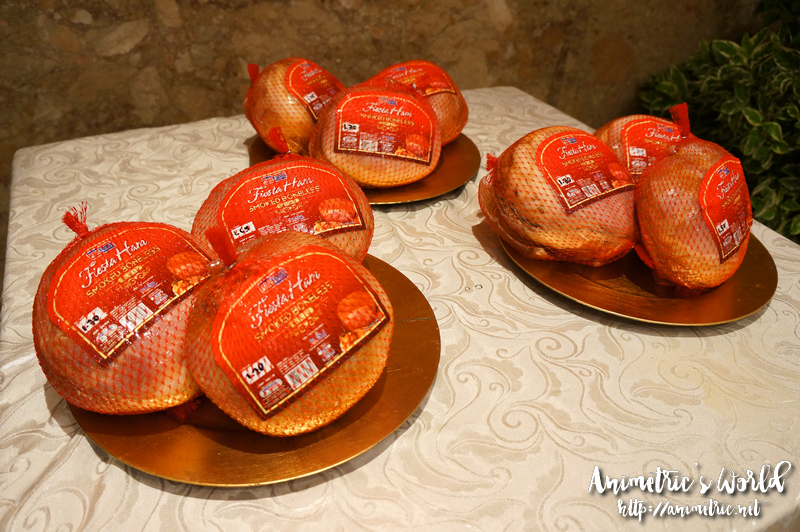 This particular lunch event last March 29 was like a take two. This time though, it's more of an all-occasion thing.
Celebrity moms Danica Sotto, Suzi Entrata-Abrera, Barbie Almalbis, and Christine Jacob-Sandejas are back as the Purefoods um… hambassadors.
The iron chef for the day was Chef Jessie and the not-so-secret ingredient was Purefoods Fiesta Ham. The waiters started passing around Grilled Ham and Vegetable Mini Skewers. It was really good!
We got a whole plate of it on our table along with Fiesta Ham Canape in Herbed Crepe Pouch.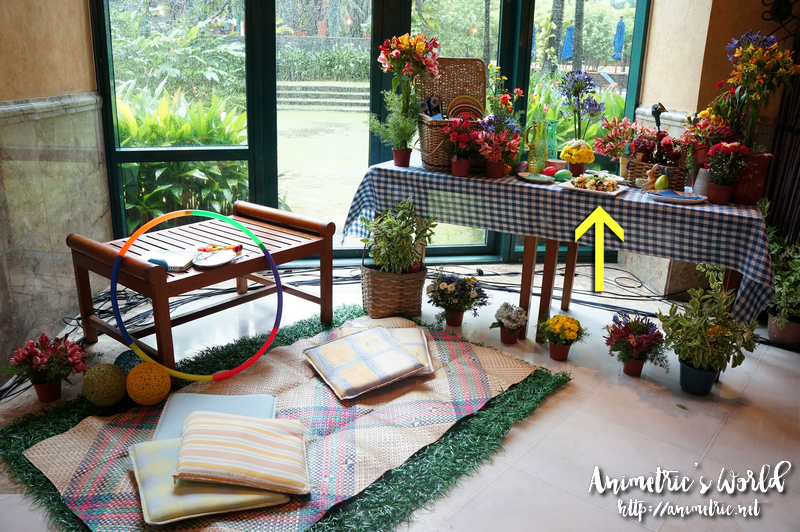 Then these two appetizers were placed on the table at the area Suzi Entrata-Abrera set up themed for Sunday Reunion with Family.
Next dish out was Melange of Summer Vegetables & Greens, a salad consisting of mixed greens, Purefoods Fiesta Ham strips, toasted passionfruit seeds drizzled with passionfruit vinaigrette dressing. Delicious!
We also had a cup of Creamy Potato  & Fiesta Ham Soup.
The salad and soup were set up as part of Christine's After Workout Meal area.
Next up was Fiesta Ham Spaghetti ala Creme. It's sort of like carbonara except that the sauce is a bit lighter and there are ham strips instead of bacon. It's on the sweet side too so it's guaranteed to be a hit with kids.
It was placed on Barbie Almalbis' Birthday Party for the Children set-up.
Fiesta Ham Wellington in Creamy Mushroom Sauce was the main course. It's a huge puff pastry filled with ham strips, mushrooms, and spinach.
Like all the previous dishes, it was excellent.
For dessert, we had Bread & Ham Pudding. Three circular pieces were topped with whipped cream and strawberry then drizzled with honey-orange sauce. Wow! If I didn't have to lose weight I would've eaten it all. But I'm a good girl so I just ate half of it. XD
The last two dishes were placed on Danica's Dinner Date with Husband area.
We all got to take home a 1.5 kilo smoked, boneless, and sliced Purefoods Fiesta Ham that came in an insulated bag. My hubby and kids are hooked because it's so tender, juicy, and tasty (like their hot dog haha!). It also comes with a packet of sweet fruit-based sauce which smells and tastes like guyabano… not the usual pineapple glaze you get for Christmas. The Purefoods folks said that they made the sauce especially for the upcoming summer. I prefer eating this without the sauce though.
Like this post? Subscribe to this blog by clicking HERE.
Let's stay connected: