When my daughter was around 9 years old, she was diagnosed with eczema. It started with her finger. One day, she came to me and showed me how her finger was peeling. I dismissed it as simply a case of dry skin. I even teased her that she was becoming a zombie since she was very much into zombie movies those days. We even called her condition "Zombie Finger". I told her to just put lotion… lots of it. So she put lotion after she took a bath, before she went to sleep, after she'd wake up… of course, it didn't get better. What happened was, her toes started peeling too. It was then I decided to take her to the doctor.
The doctor diagnosed my daughter's condition as eczema. There I was, thinking my daughter just had extremely dry skin and it turned out to be eczema. But she was lucky. She had a pretty mild case of it. Other kids would have it on their faces, their backs, their legs… some even the entire body! My daughter just had it on her fingers and toes which is probably why I didn't take it seriously. And that is how I became an Eczemom, a mom who is trying to cope with her child's bouts with eczema.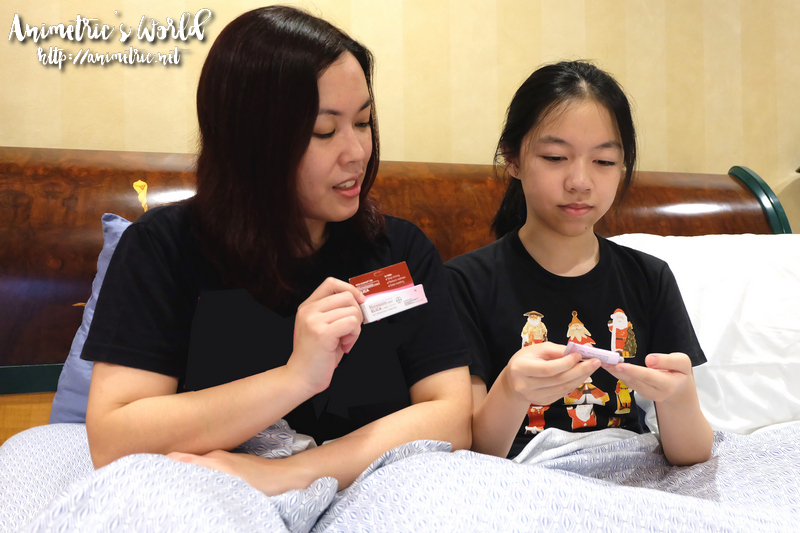 The doctor told us that there's no definite cause and no permanent cure for eczema. What we could do was treat current flare-ups and then try to prevent future ones. Since my daughter's fingers and toes were really rough and peeling badly, she gave us a steroidal ointment to apply. The affected areas eventually got better.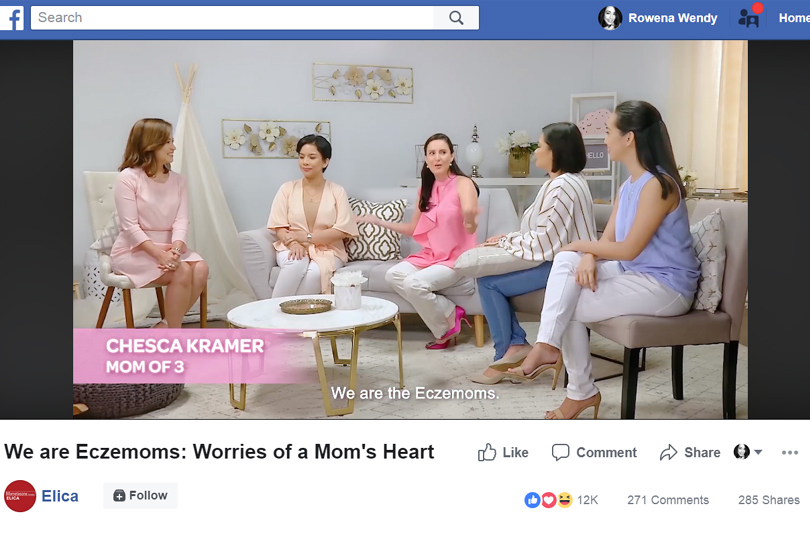 Recently I got to watch this video about eczema at the Elica Facebook Page. It made me realize just how lucky we are. My daughter's bouts with eczema are not at all panic-inducing, unlike what the other moms here went through. Plus it showed up when she was in grade school so she understood all the treatments the doctor prescribed and the prevention advice she was given.
We've come up with a few precautions which we've found to be effective in preventing eczema flare-ups:
Avoid harsh soaps and cleansers which can dry and irritate skin during bathtime.
Keep skin moisturized by applying hypoallergenic lotion or moisturizer regularly.
Use clothes made with 100% cotton which is not likely to irritate the skin or cause itching.
These days, we use Elica, a topical treatment that relieves redness and itchiness due to eczema. It's available over-the-counter in most drugstores at P428 per tube. You need only apply it once a day to bring back smooth, healthy skin. No more peeling and no more itching in as little as 24 hours after application! Elica's generic name is Mometasone Furoate. I always make sure I have a tube at home for treating flare-ups. Just to be sure though, it's best to consult your doctor before starting any eczema treatment.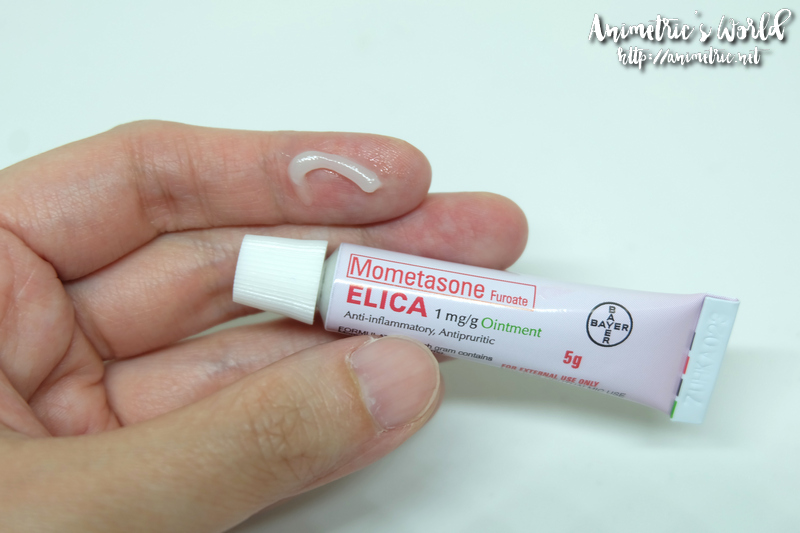 Whether you choose ointment or cream will depend on the skin's condition. Cream is recommended for wet, oozing lesions and thinner skin areas like the face. Ointment is recommended for dry, thick lesions and thicker skin areas like the palms and the soles.
If you're a mom to a child or children with eczema, just know that you're not alone. There is an entire community of Eczemoms ready to offer support and share their experiences so we may all learn more in  coping with eczema. Join us and be a proud Eczemom!
Like this post? Subscribe to this blog by clicking HERE.
Let's stay connected: