If there's one beauty brand that's continuously improving and innovating, it's Cream Silk. They've done it again this 2021 with the new Cream Silk with Tri-Oleo Complex. It's a powerful formulation which combines the power of 3 ultra-nourishing oils. This provides hair with care and conditioning like no other, for hair that's ultimately reborn and full of life.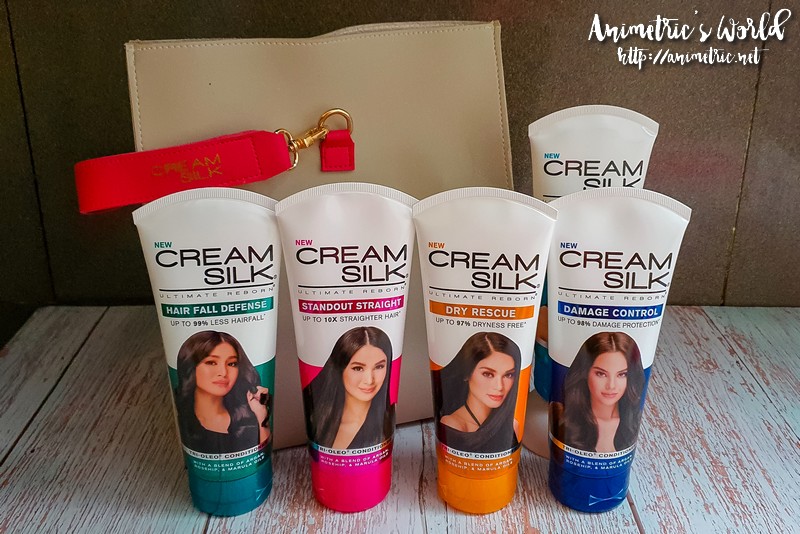 So what are the 3 oils in the new Cream Silk formula? It's Rosehip Oil, Argan Oil, and Marula Oil. But what do these oils do?
Rosehip Oil – Commonly found in Chile, rosehip oil contains healthy nutrients to help give hair smoothness and shine.
Argan Oil – Hailing from Morocco, argan oil is considered liquid gold for the hair. It lowers the chance of protein leaving your locks, effectively strengthening them from further damage.
Marula Oil – Originating from South Africa, this is used by the Zulu people to maintain their skin and hair's  healthy glow. Marula oil is quickly absorbed into hair resulting in healthy and moisturized tresses.
All of these oils are combined within the Tri-Oleo Complex. Thus the new Cream Silk offers triple action nourishment that targets the weakest areas of the hair fibre. It nourishes from within, coating and protecting each strand to restore strength, smoothness and moisture. Hair is beautifully reborn and visibly full of life.
The all-new Cream Silk Ultimate Reborn with Tri-Oleo Complex is now available for Php111.20 per 170ml bottle in leading supermarkets, groceries, drugstores, department stores, and online stores nationwide. I've actually tried the new Cream Silk Long & Luscious variant with Yassi Pressman on the tube and I thought it smelled very good. It's surprisingly not heavy on the hair too. Gotta love how this brand just keeps getting better year after year. You can get the best prices for Cream Silk at the Unilever Beauty Official Store on Shopee.
Like this post? Subscribe to this blog by clicking HERE.
Let's stay connected: