Lechon is always at the heart of what seems like every Filipino celebration. No surprise — Lechon (Roast Pig) is a sinfully delicious dish that's loved by all. The crispy skin lined with a layer of fat plus the tender meat is a dream to partake of. However, not all Lechon are created equal. Cebu Lechon in particular is very popular, fabled as being so good that you don't need sauce to enjoy it. They roast it with lemongrass so there's a distinct fresh and citrusy aroma when you slice into it.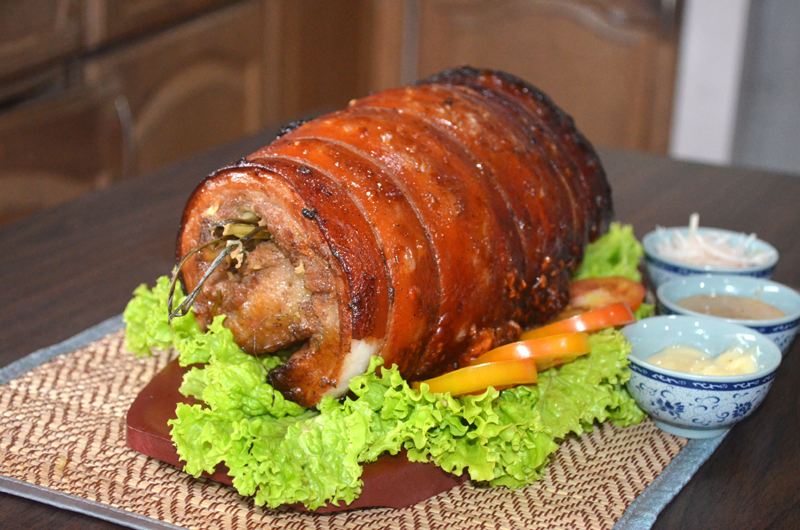 The good news is, you don't have to fly to Cebu to enjoy Cebu Lechon. Porky Pit is opening in SM San Mateo and SM Novaliches, ready to provide the Cebu Lechon experience. Not your area? Don't worry, you can order by calling 656-1161 too. Porky Pit will deliver anywhere in Metro Manila for a minimum order of 4 kg.
So what products can you expect from Porky Pit?
Lechonarma (with veggies) – P75
Lechonarma (all meat) – P85
Lechon Rice – P99
Lechon Belly – P500 per kilo / P330 per half kilo
Highly recommended for parties and gatherings is Lechon Belly. This Christmas for instance — just dial 656-1161 in order to have incredibly delicious Cebu Lechon as the centerpiece of your celebration.
What makes Porky Pit special is there are no added preservatives. Everything is all-natural and the pork belly comes from a BFAD-accredited supplier.
Would you like to sample Porky Pit's offerings? Head on over to the World Bazaar Festival 2017 happening at the World Trade Center until Dec. 22, 2017. Savor the goodness of Cebu Lechon now available in Metro Manila!
Like this post? Subscribe to this blog by clicking HERE.
Let's stay connected: