My kids and I are all Pokemon fans. Back in 2015, one of the things on my Tokyo itinerary was a visit to Pokemon Center Mega Tokyo in Ikebukuro. This time, I scheduled a visit to Pokemon Center Yokohama.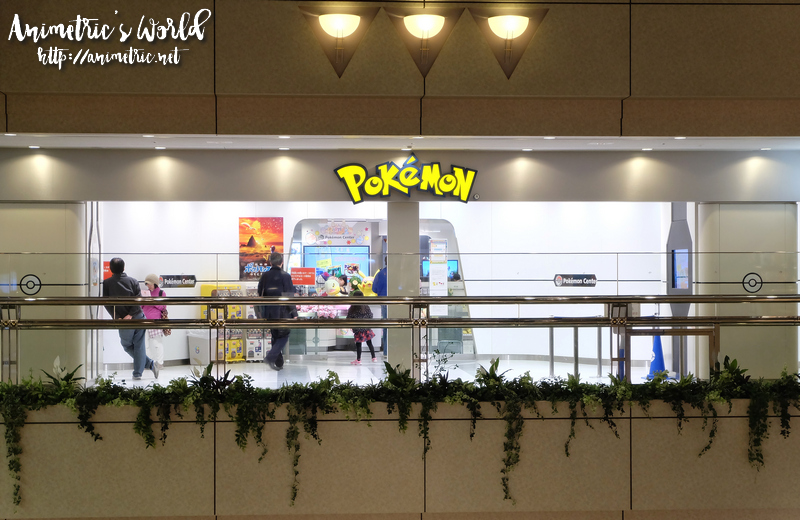 Pokemon Center Yokohama is located on the 4th level of the Landmark Plaza in Minatomirai. It's hard to miss because it's right along the main mall corridor. You can see it even if you're on a different floor.
This is what greeted us at the Pokemon Center Yokohama entrance. I thought the gigantic Pokemon statues at Pokemon Center Mega Tokyo made for a more impressive display. There are zero photo opp-worthy Pokemon statues here.
They have all sorts of Pokemon Capsule toys. Price per play ranges from 200 yen (P90) to 300 yen (P135). Almost all the machines have Pikachu in them.
As I've mentioned in my Pokemon Center Mega Tokyo post, the Pokemon Center is a big Pokemon Store. Think along the lines of The Disney Store. You'll find all sorts of Pokemon merchandise like bags, shirts, keychains, cellphone cases, posters, costumes, toys, food items, and lots more.
Plushies are what Pokemon Centers have the most of.
I was happy to see more character plushies compared to my visit back in 2015. This time there were Pokemons like Gengar, Wobuffet, Meowth, Wailmer, Cyndaquil, etc in their plush toy collection.
Look, it's Chikorita! It's so cute I almost wanted to take it home.
After much thought my daughter decided to get an Eevee. An Eevee plush toy of this size costs around 4,100 yen (P1,825). A smaller Eevee costs around 1,500 yen (P668).
Pikachu still holds the record for having the most merchandise.
I was tempted to buy a free size Pokemon shirt but they didn't have samples out so I couldn't see what their definition of free size was lol.
There were Pokken Tournament game machines inside Pokemon Center Yokohama. It's like the Pokemon version of Tekken, right down to the controls. It costs 100 yen (P45) to play.
This is where you pay for your purchases.
They have a Pokemon Center Union Room at the Pokemon Center Yokohama! I don't know what you do there but the machines looked impressive.
Since we visited on a weekday so it wasn't crowded at all. In fact, we pretty much had the entire place to ourselves. It's a must-visit for Pokemon fans, but it's better if you have other things to do in Yokohama. It's about an hour by train from Tokyo to Yokohama so it's not practical to go if this is the only thing in your itinerary. There are a lot of things to see and do in Yokohama though so it shouldn't be a problem.
Pokemon Center Yokohama
4/F Landmark Plaza
2-2-1 Minatomirai, Nishi Ward,
Yokohama, Kanagawa Prefecture 220-0012, Japan
Like this post? Subscribe to this blog by clicking HERE.
Let's stay connected: