Pokemon Cakes??? Your read right. Boulangerie 22, one of my favorite bakeshops, just released super cute Pokemon cakes! Had these come out last month I would've gotten one for my son's 16th birthday lol.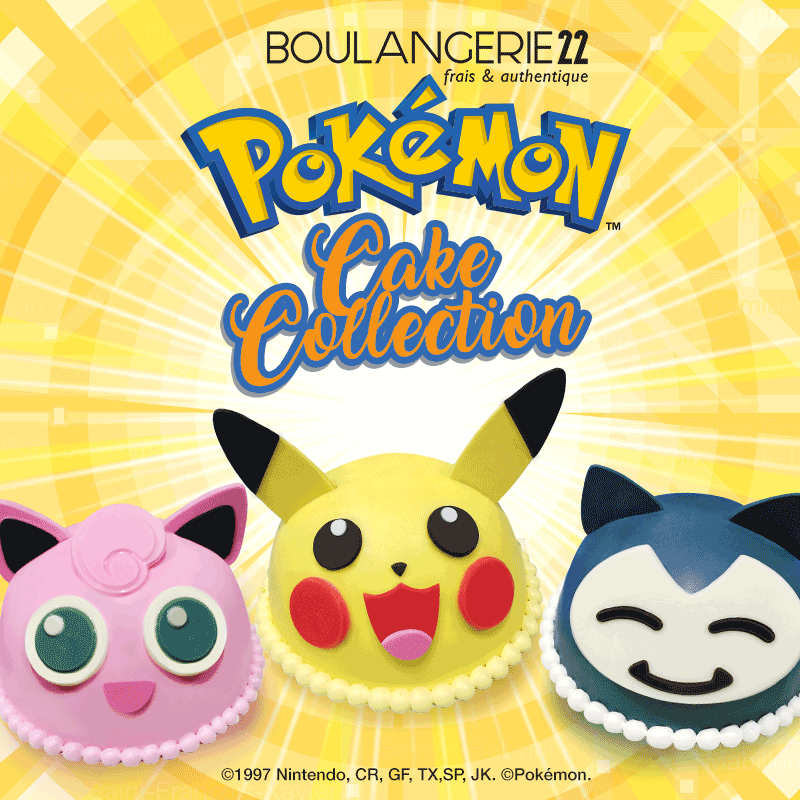 Which pokemons are in the lineup? Jigglypuff, Pikachi, and Snorlax!
OMG! They all look and sound so yummy I honestly don't know which one to get first. My daughter's vote goes to Pikachu. What about you, which cake would you like to try? I heard Boulangerie 22 customers who have bought these Pokemon cakes have a hard time slicing them. It's not because they're hard but because they're just too cute!
If you want more Pokemon, you can get Pokemon Macarons (P195 per box of 5). The crisp meringue Pokemon shells are filled with smooth buttercream. Careful though… it's hard to stop eating once you start hahaha, I speak from personal experience.
These Pokemon goodies are now available at all Boulangerie 22 stores. Log on to http://boulangerie22.ph/ for a complete list.
Like this post? Subscribe to this blog by clicking HERE.
Let's stay connected: