Our helper took the week off starting last Wednesday. Since then, I've suspended all cooking at home. I just can't handle all the cleaning up that comes with that right now. My son is graduating next month and the school activities are overwhelming. I'm usually the one who drives him everywhere and helps him with everything. So since it's only 1 week, we've decided to just eat out for most part.
It was the perfect time to try out the newly opened PizzaExpress. PizzaExpress is a UK-based pizza chain with over 400 stores in its home country. They also have stores in countries like China, Hong Kong, and Singapore among others. Now they're in the Philippines — in Uptown Mall BGC to be exact.
PizzaExpress is a casual family-style restaurant that's a step above the usual Pizza Hut, Shakey's, or Dominos. I liked the bright and modern interiors.
Everything is made fresh as you order.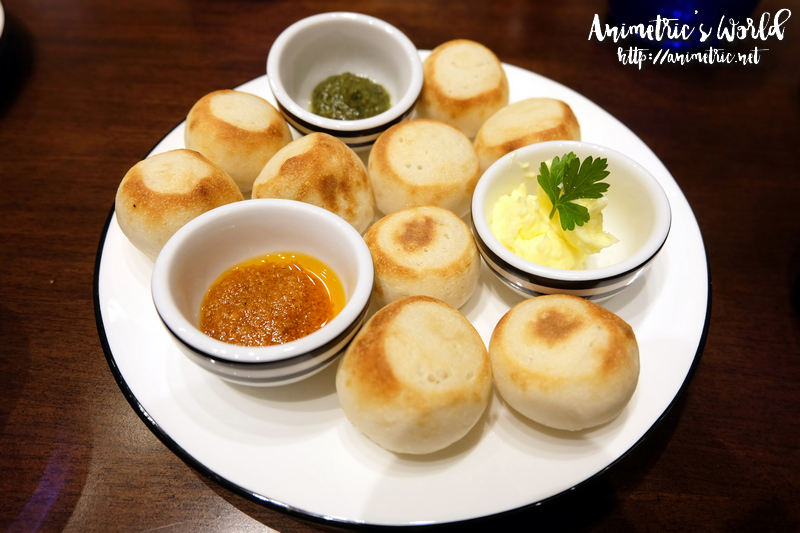 We went there earlier today at 11am. I wanted to beat the lunch crowd so we could eat in peace. We started our lunch with a some appetizers. First thing on our table was Baked Dough Balls (P195). They're served with garlic butter, pesto Genovese, and pesto Rosso. This is one of the most popular menu items in the UK and deservedly so. The dough balls are soft and incredibly chewy. Our kids couldn't get enough of them. There's actually a dessert version of this — Dough Balls with Nutella (P230).
Then we had Chicken & Apple Salad (P350). It consists of chicken, green apple, walnuts, basil, cherry tomatoes, dried cranberries, and mixed greens drizzled with creamy lemon dressing. The salad had a nice combination of sweet, tart, and savory flavors which even the kids liked. It's also served with their freshly baked dough sticks.
Our favorite appetizer was the Burrata Caprese (P525). Burrata cheese, red pepper, pesto Genovese, rocket, and pine nuts make up this dish. What I did was pretty much smash the creamy milky burrata and toss everything together so they're all eaten at once. Mindblowingly awesome. The kids couldn't believe their tastebuds as its their first time to try eating burrata.
We tried one pasta dish — Farfalle di Calabria (P395). It's a spicy tomato-based pasta with salami, Italian sausage, basil, cherry tomatoes, and fresh parmesan. Yummy! Love how the bowtie pasta is cooked perfectly al dente too.
Of course you can't go to PizzaExpress and not have pizzas lol. We had Lava (P695) for another round of their milky creamy burrata cheese. It's actually a simple pizza topped with torn up cold burrata cheese, olives, basil, and cherry tomatoes. OMG it's so creamy and dreamy… just divine. If you love cheese, you just have to try this. It goes well with Pizza Express' chili garlic oil too. Our kids' minds were blown once again.
Since we have 2 ravenous teenagers, one pizza isn't enough. We also had Liguria (P430) which is also known as PizzaExpress' seafood pizza. This one is topped with mussels, prawns, squid, clams, capers, garlic, parsley, lemon, breadcrumbs, and bechamel sauce. Whoa! It's light, flavorful, and delicious. Do squeeze the lemon wedge to sprinkle lemon juice all over the pizza for a nice contrast.
What sets their pizzas apart from others (aside from the delicious toppings) is the crust. It's really special. You won't want to leave the edge of your pizzas because the crust is so chewy and delicious.
For dessert, we had Tiramisu (P295). Coffee, cocoa, cream, and marscapone are layered with soft and fluffy sponge fingers. Light and just right, it was creamy, delicately flavored, and refreshing at the same time.
We had a really awesome Sunday lunch at PizzaExpress. We'll definitely be back for more because there are still a lot of other dishes and pizza variants to explore. I hope to see more branches open here in Metro Manila. 😀
PizzaExpress is located on the ground floor of Uptown Mall BGC, across Owndays.
Like this post? Subscribe to this blog by clicking HERE.
Let's stay connected: