Got a taste of Pizza Hut's newest offering last week — Pizza Hut Hand Stretched Pizzas! I've always found Pizza Hut pizzas to be really thick and heavy because of the bread-like crust but this one promises to be thinner and lighter than usual.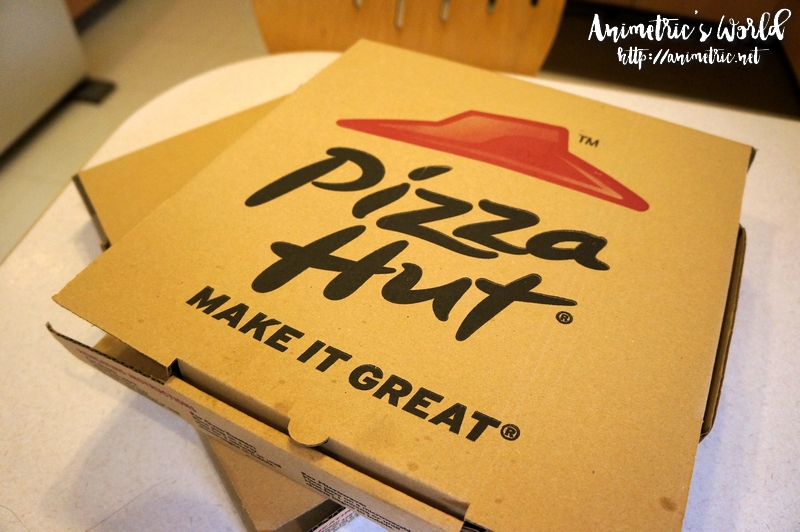 We got two Family pizzas! There's an ongoing promo right now wherein you need only pay P499 for two Family pizzas. So this is how you order a Pizza Hut Hand Stretched Pizza:
Choose your Flavor: Supreme, Hawaiian Supreme, 3-Cheese, Cheesy Pepperoni, or Cheeseburger
Choose your Crust Glaze: Toasted Cheddar, Honey Crunch, Toasted Parmesan, or Garlic Parmesan Butter
What we were getting was a surprise and we ended up with Hawaiian Supreme with Honey Crunch — yes, the cereal.
There are lots of ham and pineapples drowning in gooey cheese! Some Honey Crunch pieces found their way into the middle of the pizza too.
Our second pizza was Supreme with Toasted Cheddar.
Pizza Hut's Supreme Pizza is what we've been ordering for as long as I can remember and now it's made more flavorful with the Toasted Cheddar Crust Glaze! The pizza is super loaded with beef, mushroom, onions, red and green bell peppers… wow, I swear a single piece is enough satisfy my hunger pangs!
Have you tried Pizza Hut's Hand Stretched Pizzas? Now's the perfect time to because you can avail of their P499 offer! Just dial 911-11-11 for delivery.
Like this post? Subscribe to this blog by clicking HERE.
Let's stay connected: