One potato dish that everyone in our family loves is Poutine. We always order Poutine whenever we dine in a restaurant that offers it. Something about the combination of crispy fried, rich gravy, cheese, and at times other trimmings is oddly comforting. Poutine is actually a Canadian dish that originated from Quebec. It consists of French Fries, Brown Gravy, and Cheese Curds.
Now my most recent food discovery is LambWeston frozen potatoes. I usually buy Shoestring Fries but they also have Wedges, Crinkle Cut Fries, etc. I used to buy whatever brand I come across at the freezer section but ever since I've tried LambWeston, I've stuck to it. For starters, there's a lot less water. LambWeston frozen potato products have markedly a lot less water and ice for some reason. It makes frying a lot easier.
I attribute this leap in quality to the fact that the LambWeston brand of frozen potato products is certified by the US Potato Board. I can always be sure of the product quality whenever the package carries this seal. Nowadays, I don't buy indiscriminately. I look for this seal.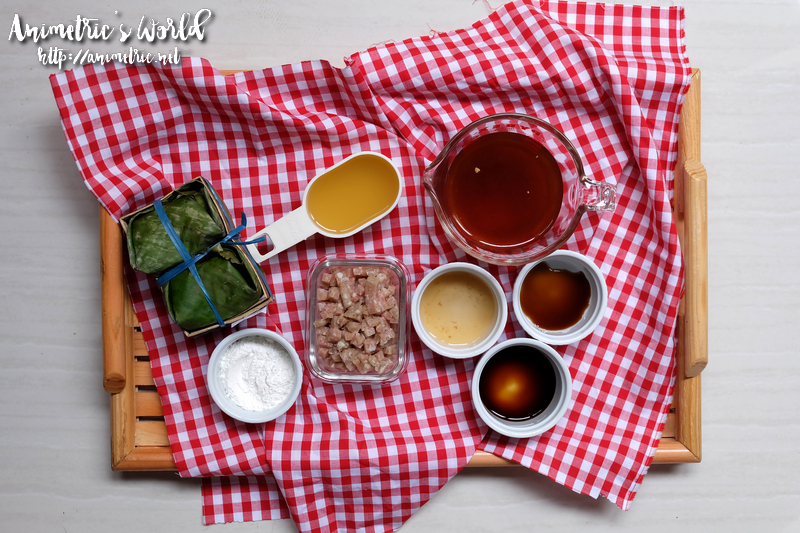 Whenever I want to cook something new, Google is my friend. So my search for a doable Poutine recipe led me this Quick and Easy Poutine Recipe by Serious Eats. Oh but I want my poutine to be unique too so I took the base gravy recipe and tweaked a bit it in order to come up with my own Pinoy Style Poutine. It took me two tries to get the gravy right. The original Serious Eats recipe had vinegar which everyone hated. Thus my poutine was left pretty much uneaten. I have since then adjusted the gravy a few times to come up with my own version.
Pinoy Style Poutine
Ingredients:
500g Lamb Weston Shoestring Fries Grade A
2 tbsps Unsalted Butter
2 tbsps All Purpose Flour
½ cup Chicken Stock (I recommend Swanson)
1 cup Beef Stock (I recommend Swanson)
1/2 tbsp Worcestershire Sauce (I recommend Lea & Perrins)
1 tsp Fish Sauce (I recommend Vietnamese or Thai fish sauce)
1 tsp Soy Sauce (I recommend Kikkoman)
Salt (I used Himalayan Pink Salt)
Ground Black Pepper
2 pcs Garlic Longganisa, minced
6 oz Kesong Puti
Procedure:
Saute minced Garlic Longganisa in a little bit of oil until brown and crisp. Set aside.
Slice or crumble the Kesong Puti into small cube-like pieces.
Melt butter in a medium saucepan over medium-high heat. Add flour and cook, stirring constantly, until lightly golden, about 2 minutes.
Gradually mix in beef and chicken stocks.
Stir in fish sauce, soy sauce, and worcerstershire sauce. Bring to a boil, and reduce to a simmer. Cook until you reach the desired gravy consistency, about 10 to 15 minutes. Remove from heat and season with salt and pepper to taste.
Cook fries according to package directions.
Top fries with longganisa and cheese bits.
Drizzle gravy all over the fries.
Make sure the longganisa is browned and crisp before setting aside. You can use any type of Longganisa but I recommend the more savory kinds versus the sweet ones.
I don't recommend using bouillon cubes for making beef and chicken stocks. Your gravy will come out too salty. Plus it will have zero depth. If you don't have time to manually make soup stock, I suggest buying canned liquid ones like Swanson, available in most supermarkets.
Poutine is a fun and delicious dish that takes about 30 minutes to make. I love that everyone in the family enjoys it. If you're not too big on Filipino flavors, you can replace the Longganisa and Kesong Puti with Bacon and Cheddar, Ground Beef and Pepper Jack, etc. The possibilities are endless.
You can find US Potato Board-certified potato products at leading supermarkets nationwide.
Like this post? Subscribe to this blog by clicking HERE.
Let's stay connected: