Hubby, the kids, and I went to have dinner at Pink's Hot Dog in BGC a couple of weeks ago. We just wanted to go out and try something we hadn't eaten before. I remember my mom telling me how Pink's Hot Dog was so in demand in Los Angeles that people would actually line up for hours just to eat.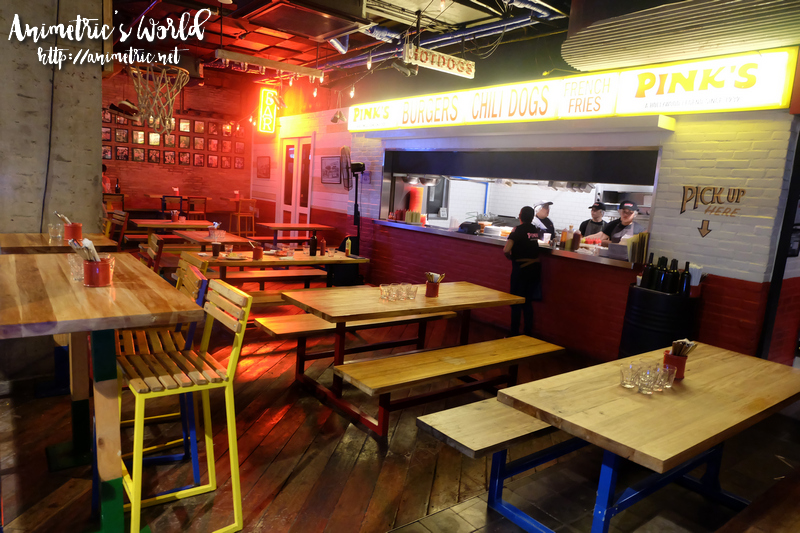 No line here in Manila, fortunately. We went on a Sunday night and it was very relaxed. Pink's Hot Dog is located right outside Shangri-la The Fort.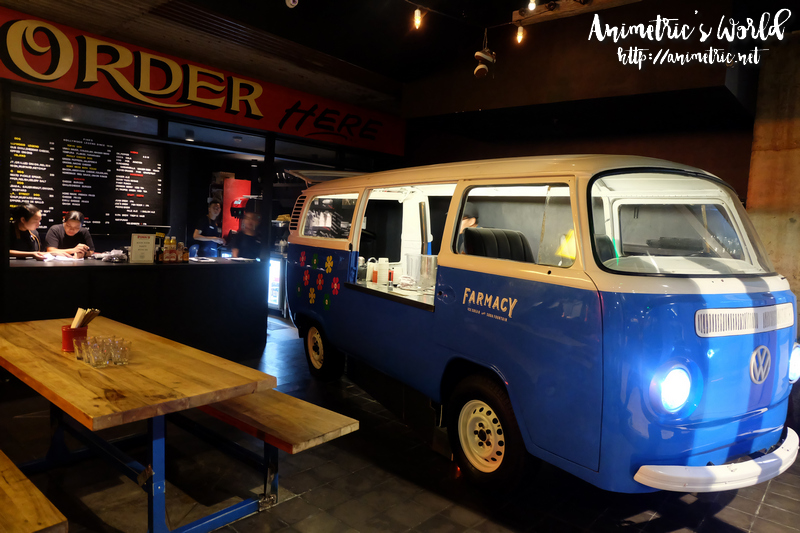 There's a Farmacy ice cream truck inside Pink's Hot Dog so you can get desserts. Pink's menu doesn't have any dessert items listed.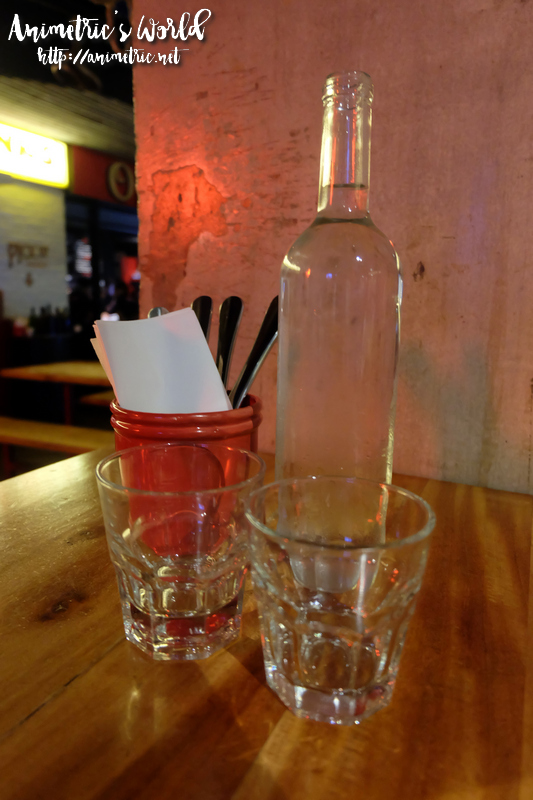 We were served a bottle of water, glasses, and utensils as soon as we got settled on a table.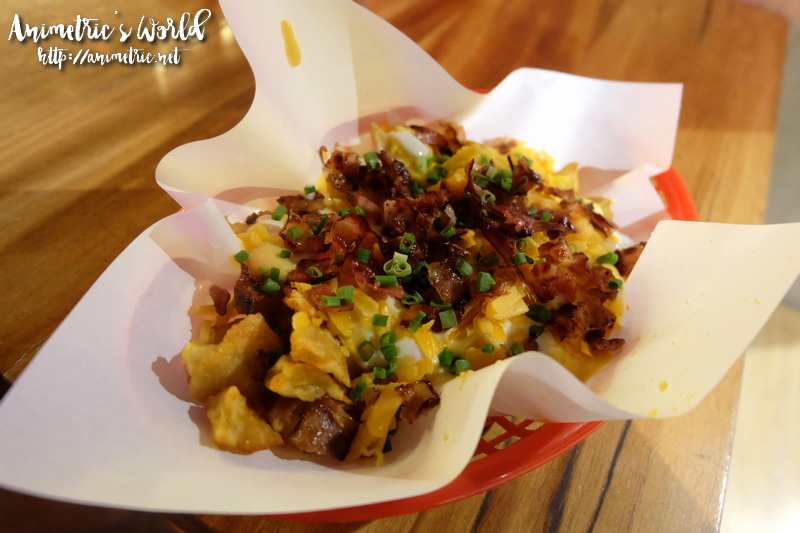 We ordered Crispy Potatoes (P290) for our appetizer. Crispy fried potatoes are smothered with cheddar cheese, sour cream, bacon, and chives. It's really really good. The potatoes are incredibly crispy. The serving is small for the price though.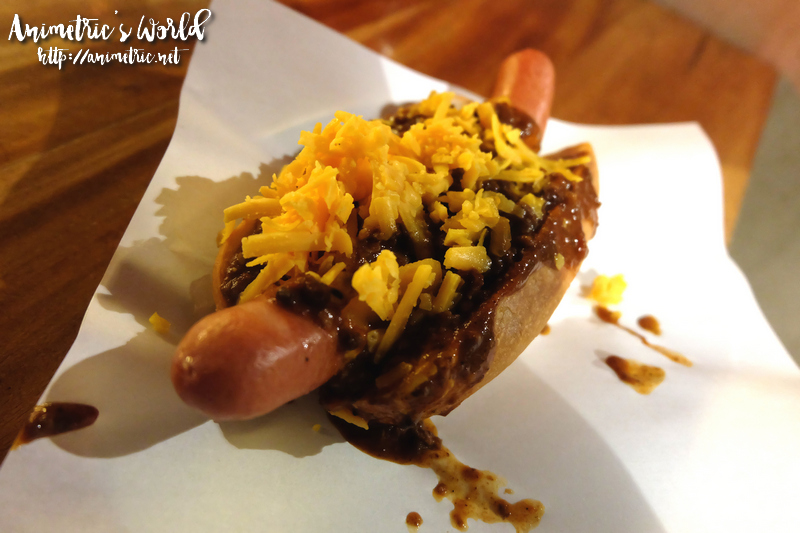 Both kids ordered the most popular item on Pink's menu — The Hollywood Legend (P280). Pink's 100% Beef Hot Dog on a bun is topped with Pink's famous chili, cheddar cheese, chopped onions, and mustard.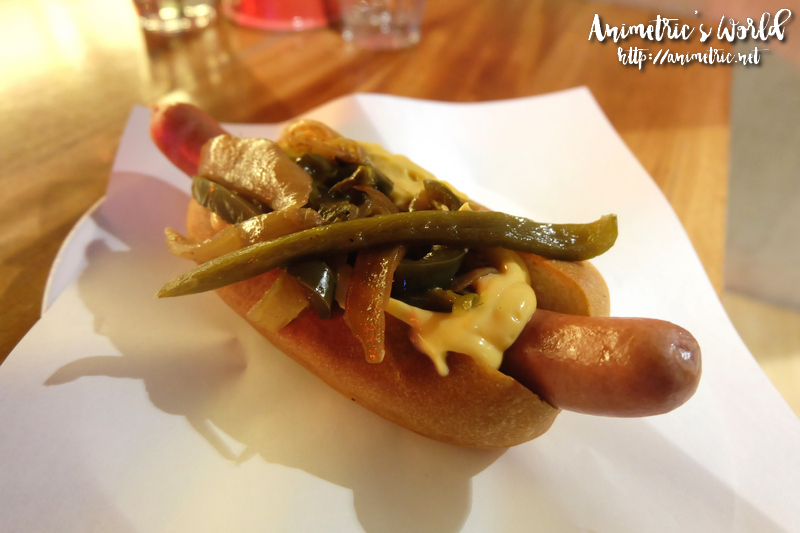 Hubby ordered the Philly Cheese Dog (P250). Pink's hot dog on a bun is served with green peppers, jalapeno, onions, and nacho cheese.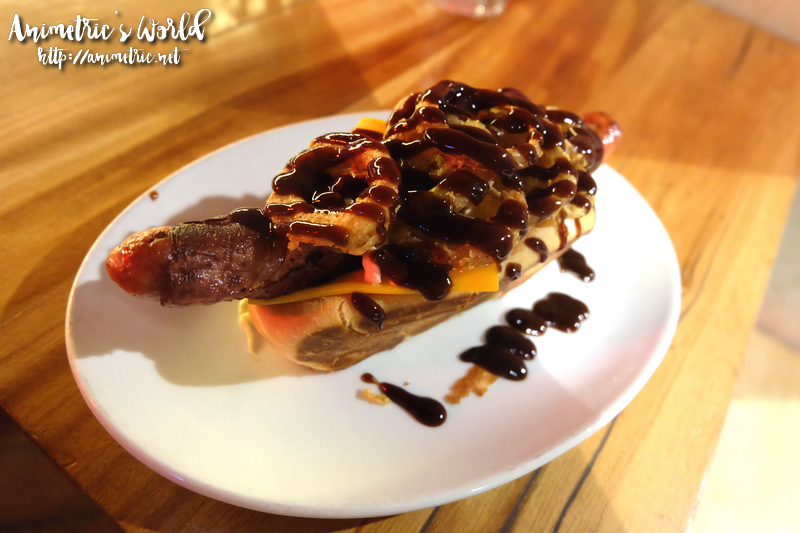 I decided to go for Don't Mess With Texas (P250). Bacon-wrapped Pink's Hot Dog on a bun is served with American cheese and coleslaw, then topped with crispy onion rings and homemade BBQ sauce. Let's dissect this hot dog sandwich. For starters I expected much from the homemade BBQ sauce but it was nothing special. I've had better bottled BBQ sauces. The 100% beef hot dog is good… the question is, is it worth P200+ a pop? I think not. The coleslaw had way too much mayo and made me feel queasy.
Of all the hot dog sandwiches we ordered, I'd say the best one was The Hollywood Legend but it's almost P300 per order. The sandwiches aren't big, they're just right for merienda. If you have one for lunch or dinner, I don't think it would suffice. The cheapest thing in Pink's menu is Popcorn (P150) cooked in bacon fat and seasoned with salted egg powder… we didn't order it though because given how small servings are at Pink's Hot Dog, it would've been a waste of money. In case you don't like beef, you can have your 100% Beef Hot Dog changed to Spicy Pork Sausage. If you don't say anything, you get 100% Beef Hot Dog by default. For an additional P40, you can upgrade your hot dog to Veal Bratwurst or Pork Kielbasa.
Our meal set us back around P1,500+, which is a lot for hot dog sandwiches lol. At least we didn't have to line up. Will we be back? I don't know. Maybe. I think I ordered the wrong sandwich this time.
Pink's Hot Dog
5th Avenue (outside Shangri-la The Fort),
Bonifacio Global City, Taguig City
772-1147
Like this post? Subscribe to this blog by clicking HERE.
Let's stay connected: