I am the first to admit that I am not the conventional woman. I hate flowers. I'm addicted to video games. I don't cook. Have I also told you that I'm also not very much into jewelry? I don't change watches and I've been wearing the exact same Philippe Charriol cable bracelet for the last decade. It only cost me 3.5k when I bought it back in 1999.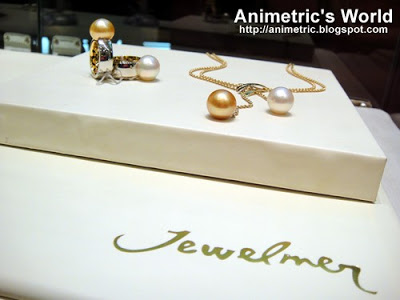 When I was invited to a Pearl 101 session with Jewelmer last June 25, I immediately said yes. I am always excited by the prospect of learning something, especially about something as pretty and precious as pearls.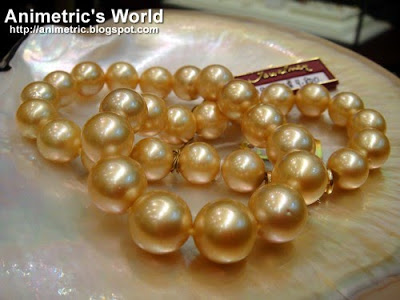 A pearl is an organic gem (meaning it comes from living organisms) that is harvested from mollusks (mussels, oysters, etc) that live in either fresh water or salt water. Production can be either natural or induced. When it is induced, the result is a cultured pearl — and I must say, Jewelmer seems to have perfected the art of culturing pearls, specifically South Sea Pearls which the Philippines is known all over the world for.
Basically there are five factors that determine a pearl's value:
Shape – how perfectly round a pearl is
Skin Purity – how flawless the surface is
Color – ranges from gold, champagne, white, rose, silver, and blue
Size – measured in millimeters, with 11-13mm as the average size
Orient – refraction of light as it passes through the aragonite layers… in short, luster
But how do you know if a pearl is real?
x-ray machine
gemological equipment or laboratory
rubbing pearls against each other or rubbing against your teeth
buying from reputable jewelers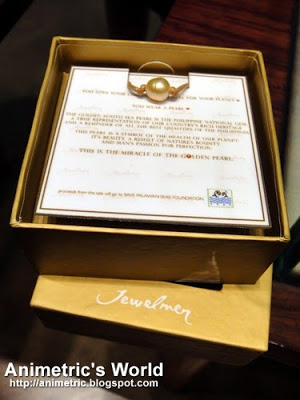 Jewelmer also introduced its Advocacy Bracelet. A single golden pearl is strung with tiny wooden shell-like ornaments. It retails for P2,500. Proceeds from the sales of Advocacy Bracelets will go to the Save Palawan Seas Foundation.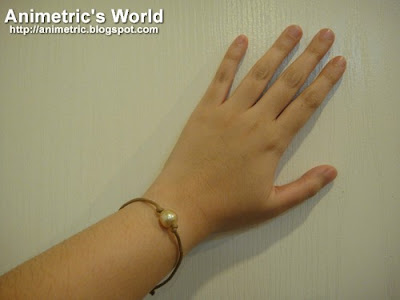 It's a really nice accessory. Perfect for casual daily wear.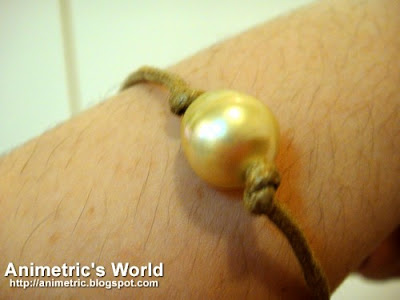 The pearl I got had a slightly oval shape but it's very smooth and pretty nonetheless. 🙂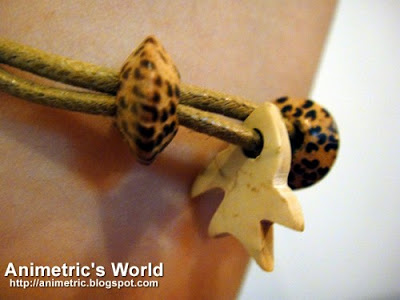 These cute wooden ornaments adorn the back part of the bracelet. You can adjust the string to fit. 🙂
I can say that I've gained a new appreciation for pearls thanks to Jewelmer. I have to save up if I want to buy a lovely pearl set though. 😀
Like this post? Subscribe to this blog by clicking
HERE
.