Went to visit the newly opened store in Shangrila Mall a couple of weeks ago. It's called The Park Fashion + Lifestyle. The Park Fashion + Lifestyle is the brainchild of Soak Swimwear and Sewn Sandals owners Angela and Mariel. It's set up to be a hub for local designers, entrepreneurs, and start-ups to showcase their wares and connect with customers. They can also hold special events like sales and fashion shows.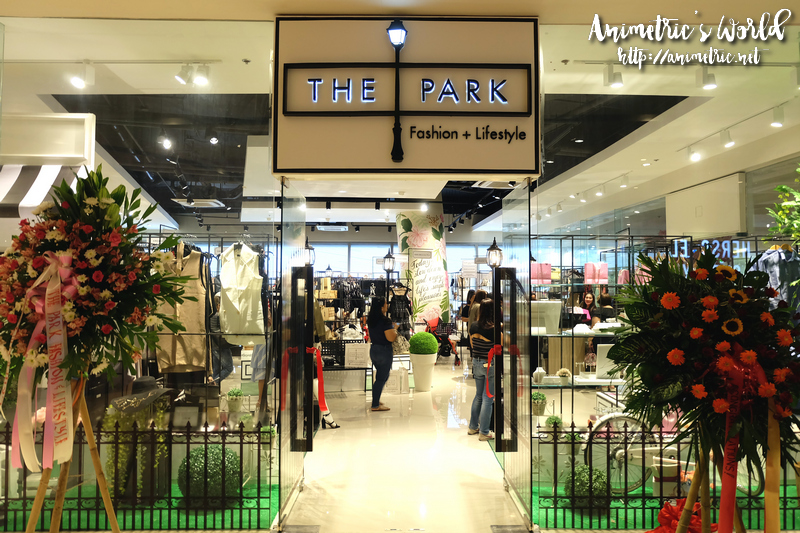 Over 40 brands ranging from clothes, swimwear, accessories, to fragrances, etc. can be found at The Park Fashion + Lifestyle. Let's take a look around, shall we?
The first booth that caught my eye was The Soap Story. They had a lot of natural handcrafted soaps on display which reminded me of LUSH bars. The Soap Story sells soaps at P200+ a bar on average.
Found more interesting bath time goodies at the Bare Essentials booth. I'm quite interested in their Chocolate Milk + Salt Scrub.
Lookie, mermaid blankets from Mermaid Dreams PH!
If you like colorful jewelry, earrings, necklaces, and bracelets come in all shapes and hues at the Sola Jewelry booth.
I'm definitely going back to get some dressy clothes at Cole Vintage.
One of my more unique finds is Uashmama. Pronounced as "Wash Mama", these bags from Italy are made from washable paper. Don't let the material fool you. They're really sturdy. They have open-mouthed bags which can hold heavy fruits. Each bag costs a few thousand pesos depending on the style.
Here's a sample leather bag from Hide & Seek Leather Co.
Footwear? Check out Sewn Sandals, Soak Swimwear's sister brand. Soak Swimwear has a booth at The Park Fashion + Lifestyle too.
They even have Organic Harvest Coffee from New Age Gypsy.
Took a quick shopping break with twinnie Marj Sia!
Here's a quick run through of the booths I wasn't able to show on this post:
Twilo Ph
Suesh Cosmetics
From Us 2 U
Pink Label
Cathy Bags
Swordfish
Lemon Clothing
Susto Clothing
Kaayo Modern Mindanao
House Of Scents
Nippon Philippines
MStudio Manila
School of Satchel
Moda Bella by 37 LA
Amber Lights
Mantou Clothing
Naoe Ph
Suit Up
Sorsia Shoes
Georly Shoes
Golden Ticket Waist Trainers
Ete Style
Pasayda Manila
Eunice Sason
Lluna the Brand
Maarte Artcessories
Oh My Bag
Soleil Et Lune
Tokyo Beauty Bar
The Candle Room
Dazzling Chic
The Park Fashion Lifestyle is located at the 4th Level of Shangrila Mall's East Wing. If you're down for some unique finds, this is the shop for you!
Like this post? Subscribe to this blog by clicking HERE.
Let's stay connected: