Last Saturday, the kids and I decided to have brunch at Papa Kim's Korean Bakery and Coffee along Tomas Morato. Well, it was mainly because I was too lazy to cook lunch wahahaha. I told them it was less than 10 minutes away by car and they could order whatever they wanted. I had already Googled in advance so I knew that aside from breads and pastries, Papa Kim's had savory sandwiches, pastas, and rice meals.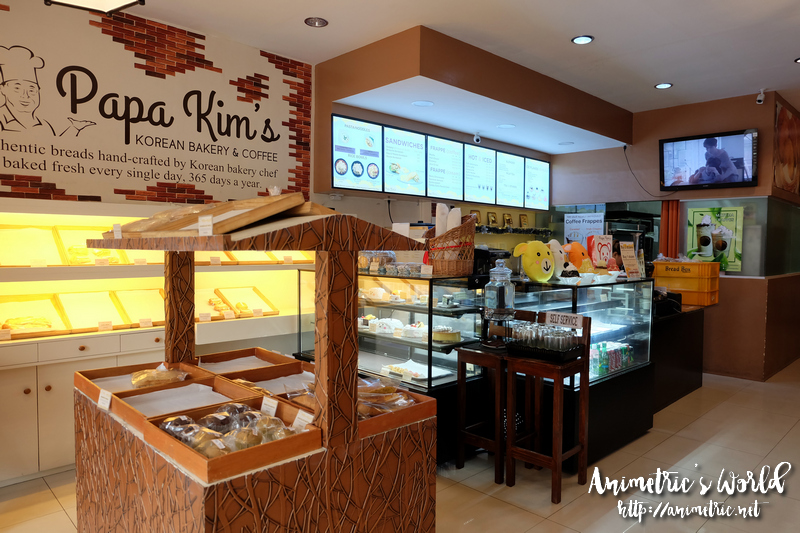 Papa Kim's is located beside Banco De Oro in Tomas Morato. It's easier to park out front on weekends because the bank is closed.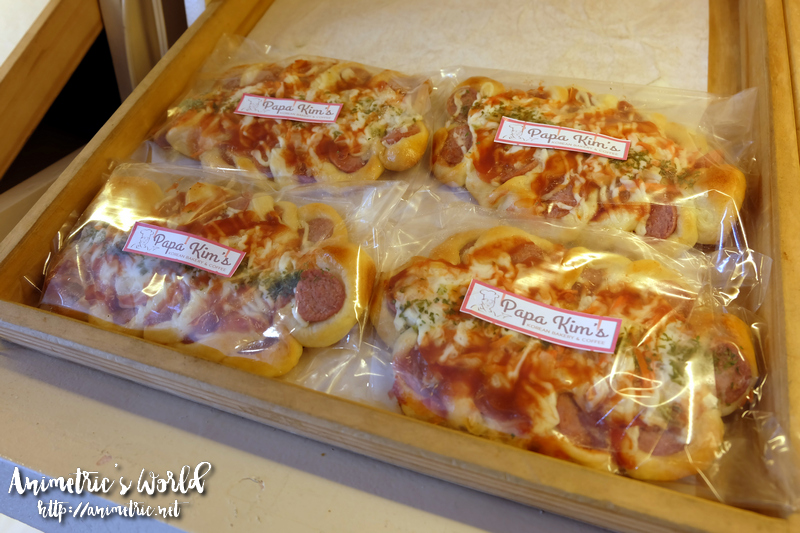 They have a selection of both savory and sweet breads. This is the Sausage Pizza Bread (P60).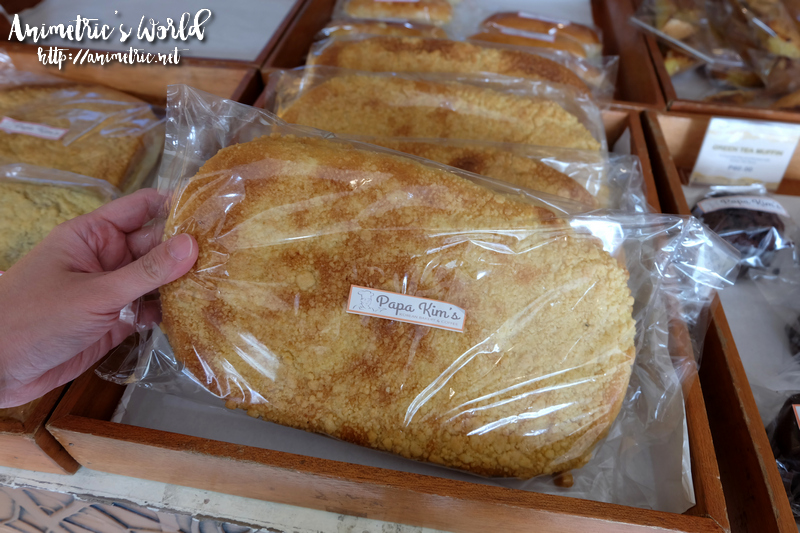 This is the Mammoth Bread (P180). It's stuffed with red bean and butter then topped with crushed almonds.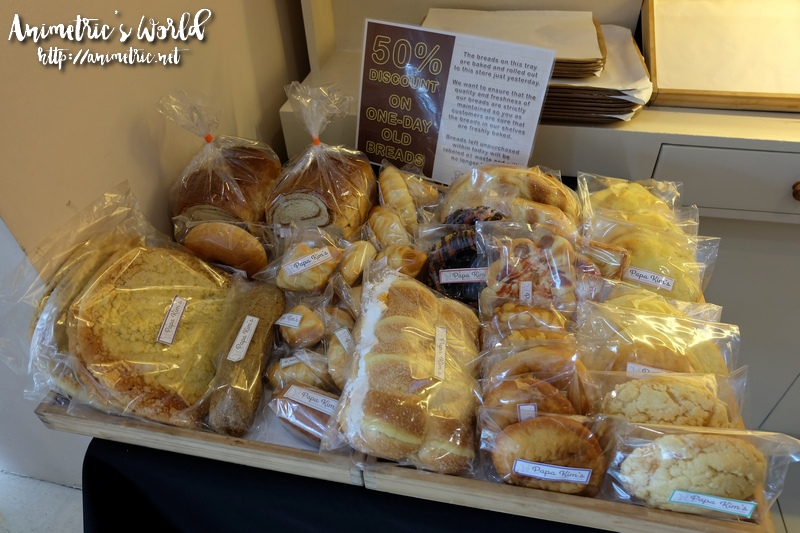 There's a corner at Papa Kim's which features one-day-old breads which are being sold for 50% off. I think it's great value for money because these breads typically have a shelf life of at least 3 days… longer if you refrigerate or freeze them.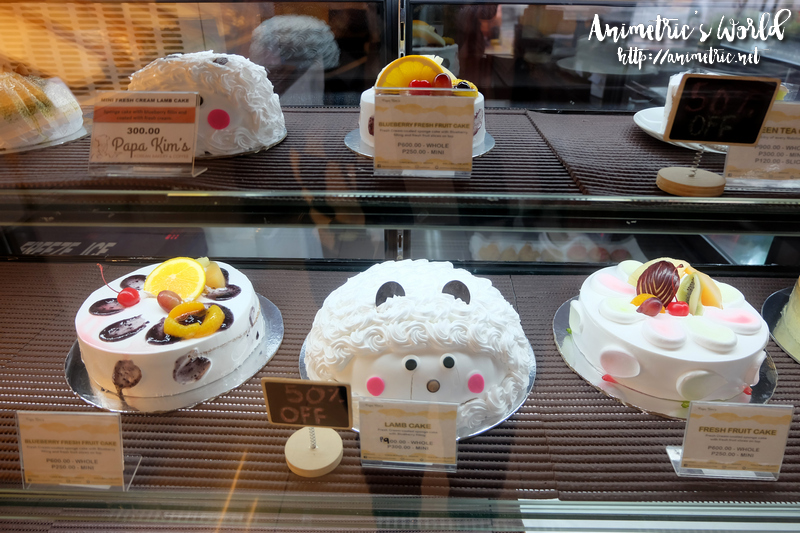 Papa Kim's also sells a variety of cakes. Slices retail for P120, minis for P250, and whole cakes for anywhere from P600 to P900.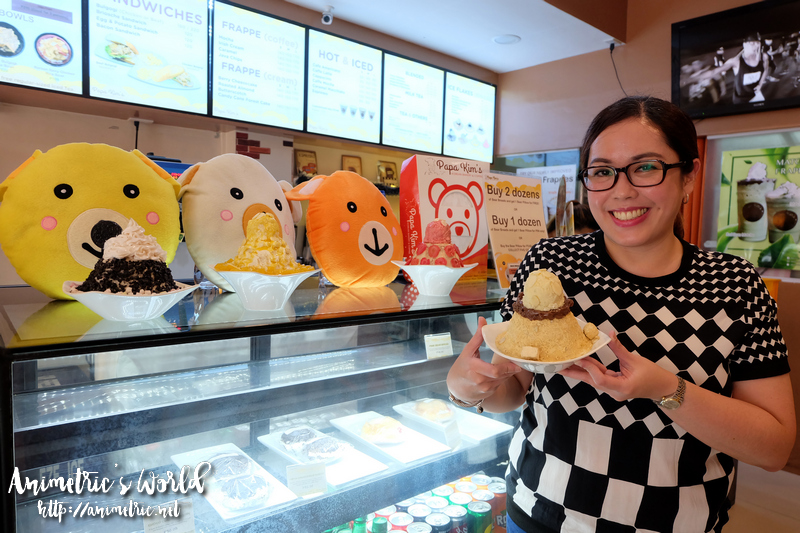 Since it's a Korean cafe, they have bingsu too!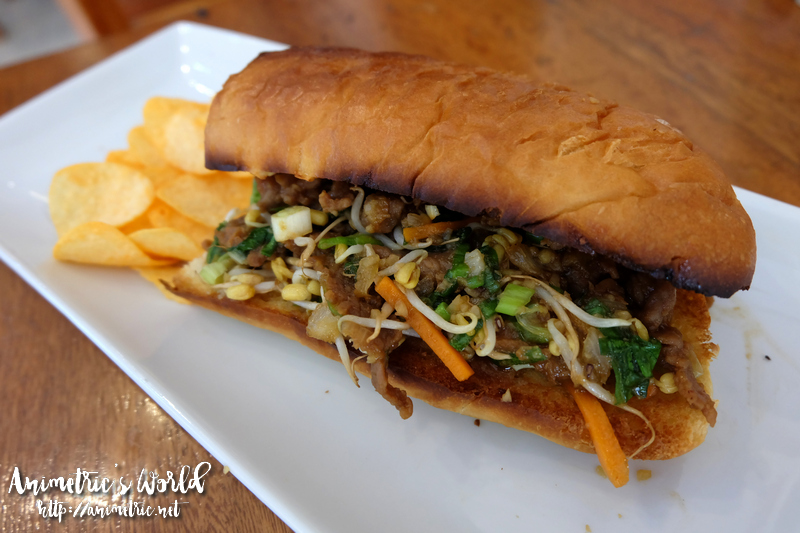 For brunch, my daughter and I ordered Beef Bulgogi Sandwich (P220). Upon ordering, you will be asked if you want soft bread (brioche) or hard bread (baguette). I opted for soft, she ordered hard. This one on the pic is the Beef Bulgogi Sandwich with soft bread. It was pretty good albeit on the sweet side. They serve it with potato chips on the side. They have a Beef Bulgogi Rice Meal which I imagine would also be great if you're more of a rice person.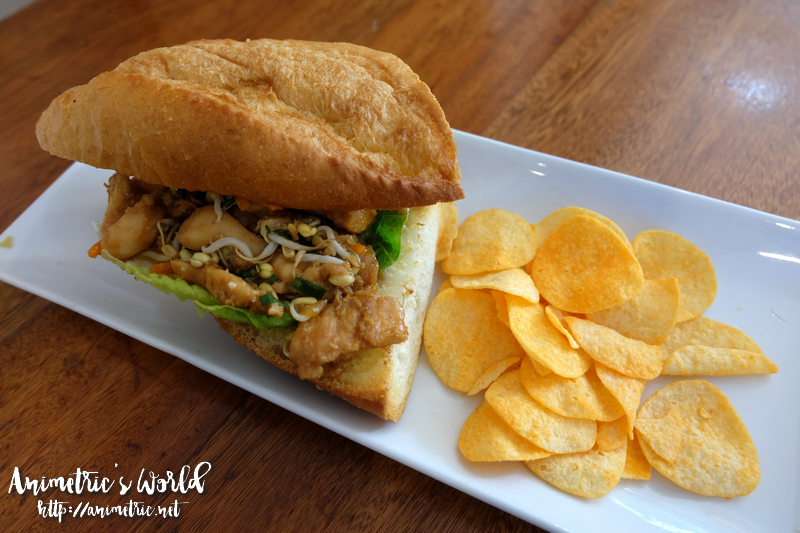 My son opted for the Chicken Bulgogi Sandwich (P180) with hard bread.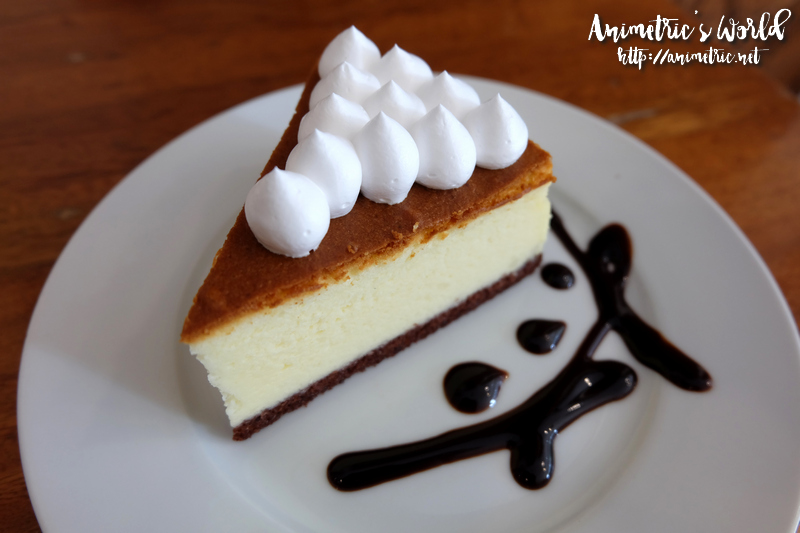 For dessert, we tried their bestseller, the Cream Cheese Cake (P120 per slice). It's very light, subtly-flavored, and fluffy, similar to Japanese Cheesecake. I liked that it was not overly sweet.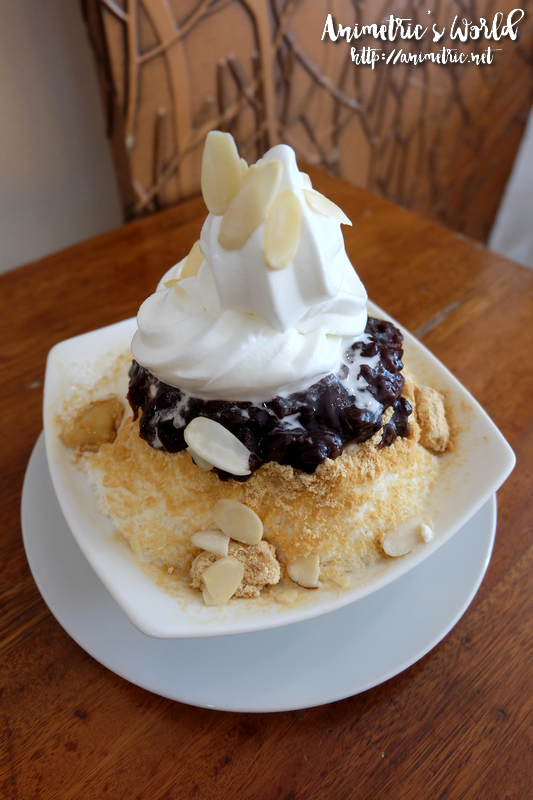 We also tried their bingsu. I had the Red Bean Bingsu (P150 for M, P200 for L). At Papa Kim's, bingsu is comprised of super finely shaved ice infused with evaporated milk and topped with vanilla soft-serve ice cream which my kids said reminded them of McDonald's soft-serve. Red Bean Bingsu was of course also topped with red beans, almond slivers, soybean powder, and 4 pcs. of injeolmi. They give you a small ramekin of condensed milk on the side so you can sweeten it to your liking. Since the ice is infused with evap, it has a slightly salty flavor. I'd say it's pretty average.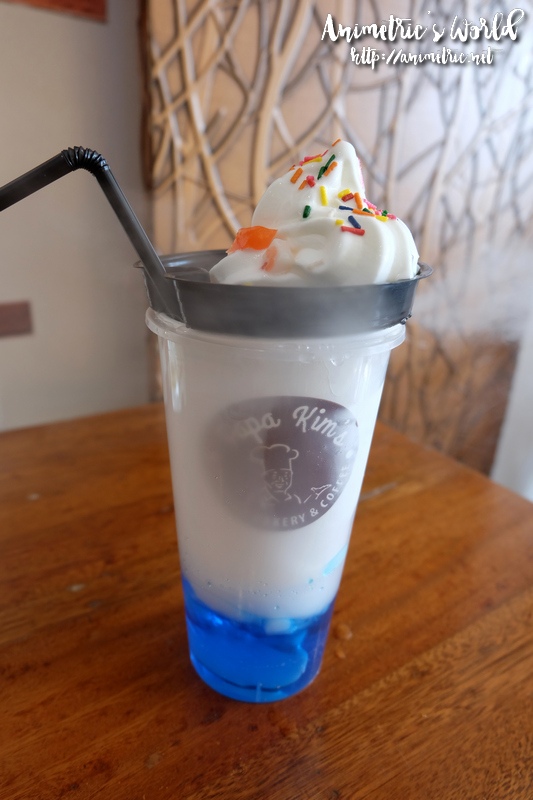 Papa Kim's also has what you call the Smoking Ice Cream (P75).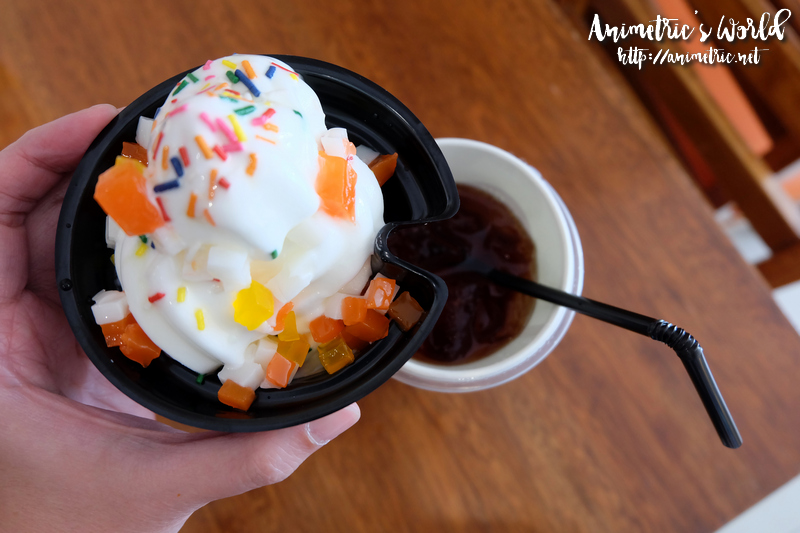 It's actually a dessert-drink hybrid. The top layer is soft-serve vanilla ice cream with jellies and candy sprinkles. Take it off and reveal an iced tea concoction which tastes like fruit punch. There's dry ice hidden somewhere underneath so it "smokes".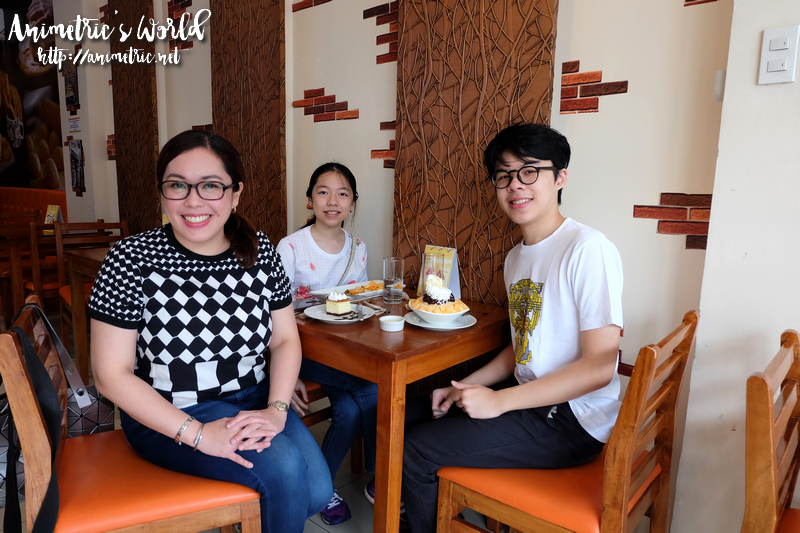 All in all, we had a pleasant Saturday brunch at Papa Kim's. The place is immaculately clean and we liked the relaxed vibe. Food is average in general and prices are reasonable. Lots of good deals on bread in the discount corner too.
Papa Kim's Korean Bakery and Coffee
270 Tomas Morato Ave., Quezon City
394-5586
Like this post? Subscribe to this blog by clicking HERE.
Let's stay connected: