The first time I tried Papa John's Pizza was in California back in 2008. I remember getting the one with everything on it. It was huge and there were so much toppings it was kind of hard to eat without making a mess. I remember the crust being warm and toasted yet soft. The cheese was gooey too, the type that would stretch in strands as you took a bite.
A few years later, Papa John's Pizza makes it to Philippine shores. We decided to have a late evening snack last Feb. 16, 2011 to celebrate our son's 10th birthday. The Papa John's branch we visited is the one located along Annapolis St. near OB Montessori School.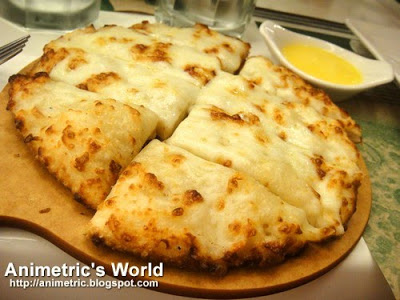 We ordered Cheese Sticks (P90, pictured above) for our daughter since she only likes cheese pizza at this point. Since it'd be a waste to order plain cheese pizza, we got this for her instead. It's actually not cheese sticks, it's more like a mini pizza topped with lots of cheese. It's served with a small dish of butter-based sauce on the side that my daughter did not care for. Suffice to say she finished the whole order and told us it was yummy.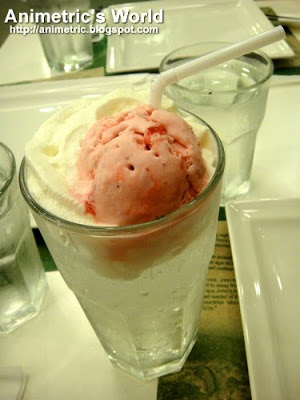 Our son decided to have a Strawberry Ice Cream Float (P79, pictured above). A scoop of strawberry ice cream and some whipped cream are placed on top of a tall glass of Sprite. It actually tastes pretty cool when it's all mixed together.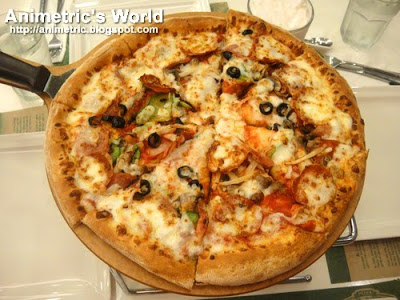 We picked Super Papa's Pizza for the main event (P450 for medium with 8 slices, pictured above). The pizzas come in three sizes — Small (9″ diameter), Medium (12″ diameter), and Large (14″ diameter). Super Papa's is the bestseller. It's topped with Pepperoni, Italian Sausage, Ham, Mushrooms, Onions, Green Peppers, and Black Olives.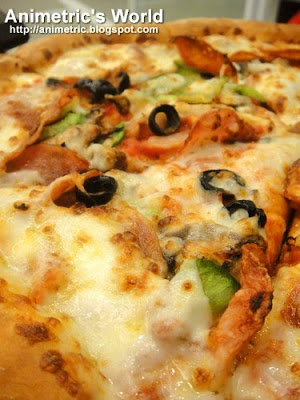 Compared to the US, the toppings are not nearly as generous and overflowing.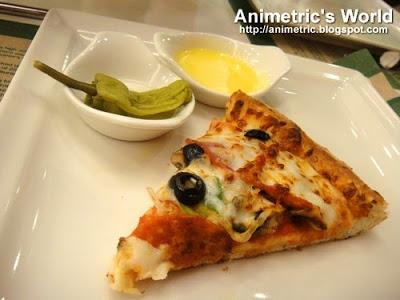 Pizza is served with a whole Jalapeno and a small dish of butter-based sauce on the side. The pizza is tasty and it has the same chewy crust (albeit thinner) as the pizza served in the US. Good, but not mind-blowing.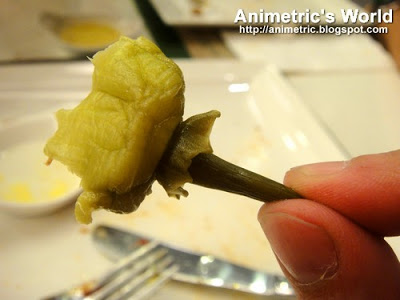 I quite enjoyed munching on the Jalapeno.

Papa John's Pizza
# 53-B Annapolis St.,
Greenhills, San Juan City
722-9676
Like this post? Subscribe to this blog by clicking HERE.
Let's stay connected: