So I got a surprise package from Pantene last month. It was a box containing their latest shampoos and conditioners!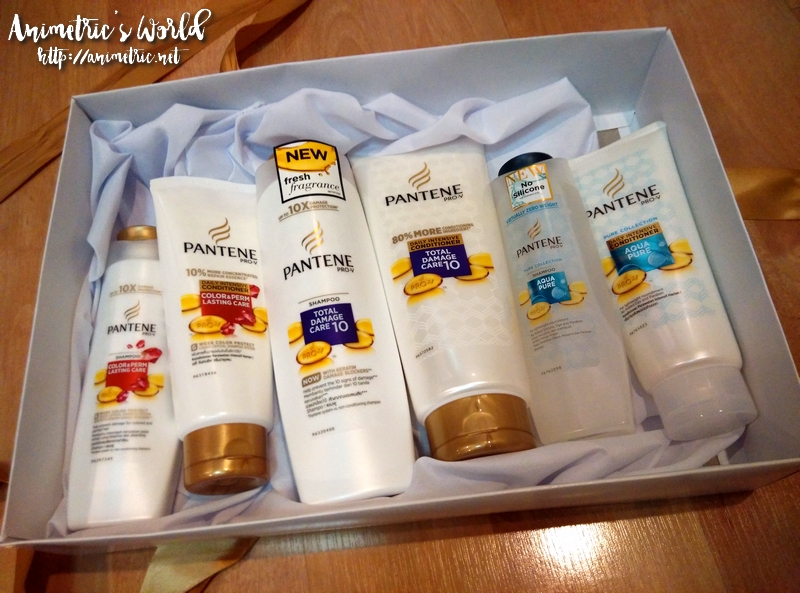 Yay! My day was made, lol! I go through hair conditioner thrice as fast as shampoo because my hair is thick and hard to manage. I always end up buying maybe 3 big tubes of conditioner to match 1 regular bottle of shampoo. The 3 Pantene variants I got are:
Pantene Color and Perm Lasting Care Shampoo (P120 for 200ml) / Pantene Color and Perm Lasting Care Daily Intensive Conditioner (P149 for 180ml) – This duo helps keep colored hair vibrant and curls intact. It uses the new Keratin Damage Blockers technology to help repair chemical damage for longer lasting hair color and perm.
Pantene Total Damage Care 10 Shampoo (P200 for 340ml) / Pantene Total Damage Care 10 Conditioner (P149 for 180ml / P219 for 340ml) – This duo is designed to address 10 signs of hair damage: tangles, dullness, dryness, brittle strands, split ends, hair fall, frizz, roughness, weakness, and unmanageable hair. Yikes, all those actually describe my hair hahahaha!
Pantene Aqua Pure Shampoo (P139 for 200ml / Pantene Aqua Pure Conditioner (P149 for 180ml) – Gives hair nourishment without the excess weight. These are silicone-free and contains water-soluble beads that rinse off in seconds. Recommended for fine hair.
Having watched Pantene's #BeautifulScience TVC just made me all the more excited to give these a try. To be honest, it's been a while since I've used Pantene because the last time I did, it may have been too rich so it ended up weighing down my hair. I was also obsessed with rebonding then so that may have contributed too. I'm always open to innovation and so I decided to give these new products a chance… plus I haven't had my hair rebonded in almost 2 years and so I was expecting things to turn out differently this time.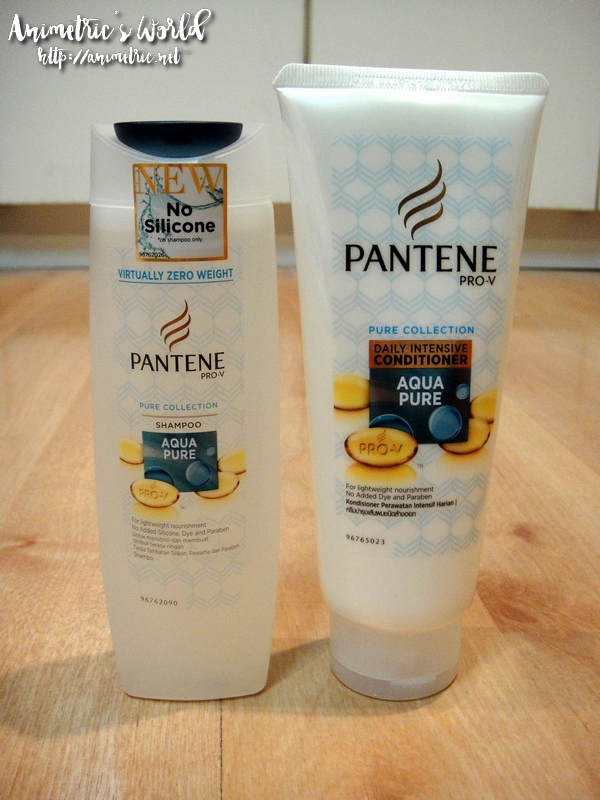 Since I want to spend time trying each variant, I picked out the pair which piqued my interest the most to try out first — Pantene Aqua Pure! My hair is FAR from fine (it's thick and coarse) but I had recently undergone keratin treatment so I just wanted products that would not weigh it down. My hair gets abused a lot so I figured the less chemicals I use to clean and condition the better.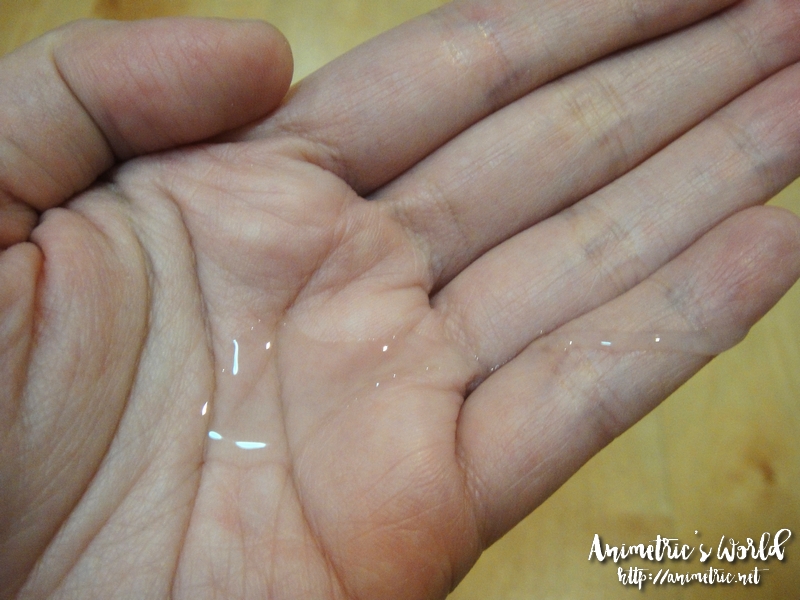 As I expected Pantene Aqua Pure Shampoo is clear and colorless. I like the light fresh scent.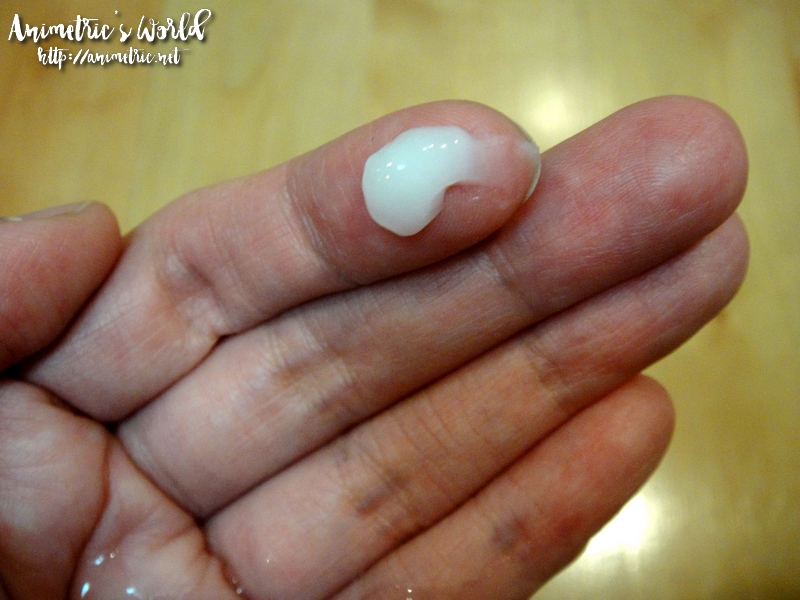 The conditioner is also relatively light in texture. It's creamy but light and I could tell it was water-based.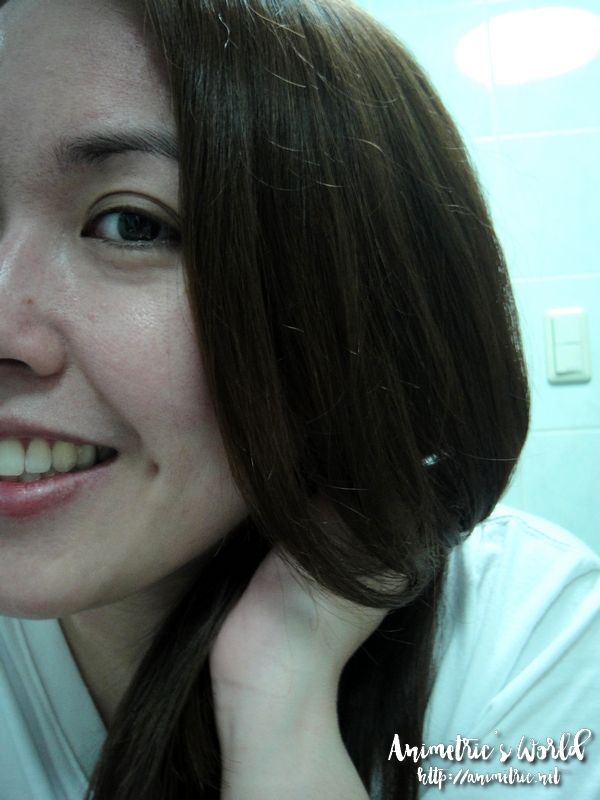 Anyway I washed and conditioned with Pantene Aqua Pure Shampoo and Conditioner. Yes, my hair indeed felt very light afterwards.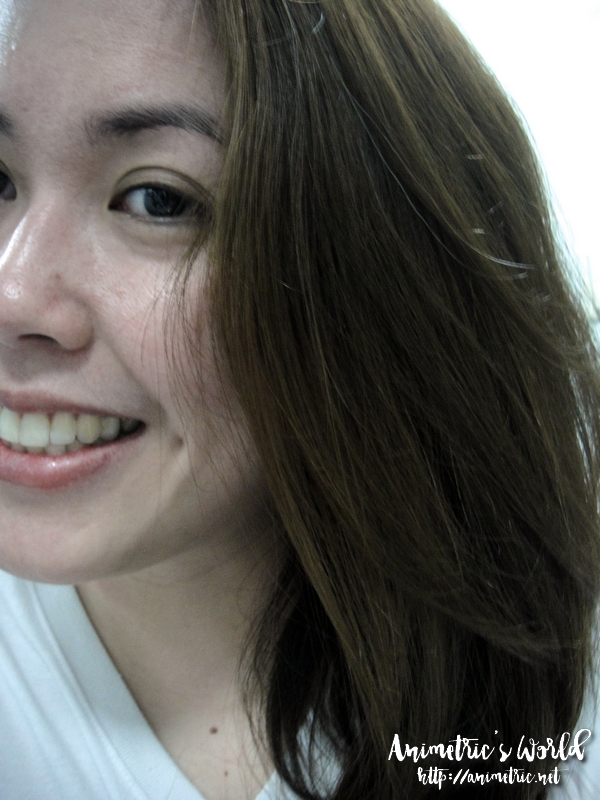 I really like the feeling of lightness! The results are the exact opposite of my last Pantene experience.
What I like about Pantene Aqua Pure Shampoo and Conditioner:
They leave my hair feeling very light, clean, and fresh-smelling.
They're super affordable at P139 for 200ml of shampoo and P149 for 180ml of conditioner.
My hair is far from fine but I was still able to enjoy this variant's benefits.
Given my positive experience with Pantene Aqua Pure, I'll definitely be trying out the 2 other variants in the coming days. 🙂
Pantene products are available at leading supermarkets and drugstores nationwide.
Like this post? Subscribe to this blog by clicking HERE.
Let's stay connected: