I've loved PANDORA ever since I bought a bracelet back in 2013. Most, if not all the pieces, fit my personal style. I'm not really a fan of flamboyant accessories or jewelry so PANDORA's understated elegance is just perfect. This year, my favorite brand unveils its first 18k gold-plated sterling silver collection, Pandora Shine.
The Pandora Shine Collection was launched at Manila House Private Club.
Everything is golden! Honestly I don't really fancy gold but wow, I'm loving the Pandora Shine Collection.
The PANDORA Shine Collection features nature-inspired key pieces. Intricately designed in style, you see crafted golden bees, honeycomb shapes, and sun motifs.
All of the PANDORA pieces I own are sterling silver, I found myself wanting to have a set in gold lol.

This is the PANDORA Shine Rays of Sunshine Collection which embraces women beaming with joy, warmth and compassion. I'm really loving the solar-inspired pieces.

This is the PANDORA Shine Bee Mine Collection. With the Queen Bee as the centerpiece, it features
glossy honey colours, royal vibrant yellows, black enamel stripes, and clear cubic zirconia stones. Love the geometric honeycomb-inspired pieces!
The 18k gold-plated bracelets retail for P11,650 each.
Charm prices start at P2,950.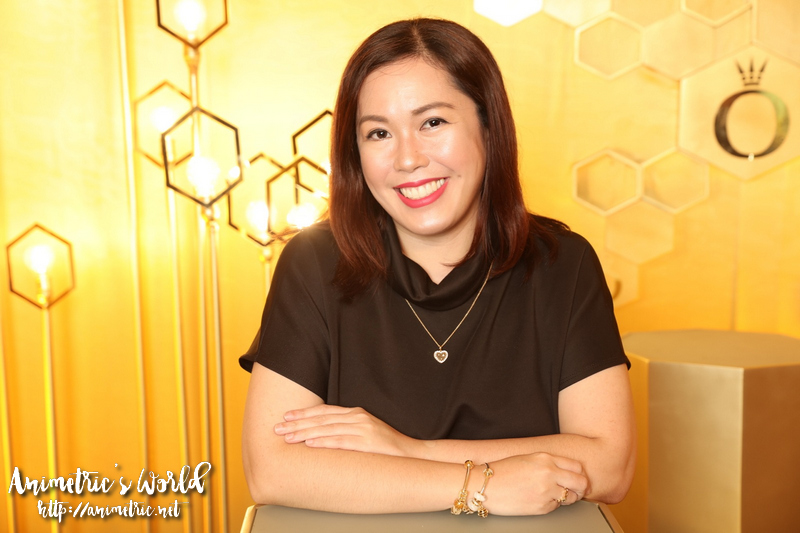 I got to try on some pieces from both collections. This photo was taken by Sara Black.
This photo was taken by Shaira Luna.
This is the latest addition to my PANDORA collection — the PANDORA Shine Clasp Bracelet (P11,650)…
…and the PANDORA Honeybee Charm (P2,950). This costs US$50 (plus 10% sales tax, total US$55), so our price here in the Philippines is already at par with the US price.
Make sure to get your wrist measured when you get a bracelet. Mine was measured in Las Vegas and I was told my bracelet size is 17cm.
The PANDORA Shine Collection is now available at PANDORA stores here in the Philippines. You can view the all the pieces and prices online at http://www.pandora.net/en-ph.
Like this post? Subscribe to this blog by clicking HERE.
Let's stay connected: