When you say Japanese food (to my kids at least), gyoza is one of the first things that come to mind. Gyoza is simply a pan-fried dumpling filled with ground meat and veggies that's served with a light and savory dipping sauce on the side. Oh but gyoza, when done right, is pretty much all you need for a satisfying meal… well that and a bowl of nice and sticky Japanese rice. You get all that and more at Osaka Ohsho.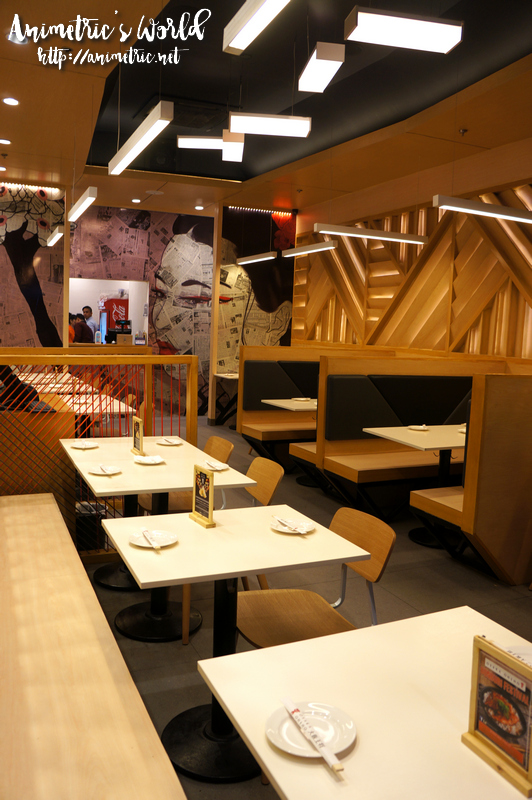 So one of our go-to gyoza places, Osaka Ohsho, finally opens a second branch in SM North EDSA. You know I have actually tried eating in Osaka Ohsho in Japan and I was surprised that it's not really known there as a gyoza place. It's an all-around Japanese resto which serves not just gyoza but also ramen, an array of short order dishes, and several kinds of delicious dumplings. But here in Manila, Osaka Ohsho = gyoza.
So during the SM North EDSA branch's launch, we were served several featured Osaka Ohsho as well as endless amounts of gyoza — original, nori, bacon and cheese, curry, and kimchi. My kids love bacon and cheese. Me? I'm happy with just about any variant.
Mabo Tofu (P280) wasn't new to me because my hubby orders this when we eat at Osaka Ohsho. It's a dish made of ground meat and cubed silken tofu cooked in sauce that's a bit spicy.
Platters and platters of Japanese Style Crispy Chicken Karaage (P330) also made it to our table. I don't like chicken but this is pretty okay.
It was my first time to try Ebi Chili (P375) that evening. Ignoring my shellfish allergy, I tried a couple of pieces lol. Me likey, hahaha! This would definitely go well with rice.
I've always enjoyed their Crab Cream Croquettes (P225) and that evening was no exception. They're fried potato croquettes with crab meat and wow, they're really crisp outside and creamy inside! I think kids like this too.

We were also served Black Vinegar Chicken (P335). Nooo chicken again, hahaha! Not a fan of this dish but hey, I'm not an accurate gauge because I really do not like chicken. Anyhow, unlimited gyoza already made my night.
Osaka Ohsho is located on the ground floor of The Block in SM North EDSA, right beside Cafe Kumori.
Like this post? Subscribe to this blog by clicking HERE.
Let's stay connected: