Way back in the 90s, yes the 1990s, I was already very much into skincare products. The brand I first got obsessed with was Origins. I would hoard from the US whenever I'd go visit my mom. I still remember the products I used to use — Origins Checks and Balances Face Wash, Origins Clear Improvement Charcoal Mask, Origins Never a Dull Moment Skin Polisher, and Origins Spot Remover Acne Treatment Gel. These 4 products were all my go-to's. I didn't really have a regimen back then, I just washed, exfoliated, and treated pimples as needed. I'm guilty of not using moisturizer during my younger days but thanks to the blessing of super oily skin, I was spared from all the lines and wrinkles that could've appeared prematurely. Whew!
Origins was available several years ago here in the Philippines. The brand mysteriously disappeared one day. I'm happy to say it's back and wow, there are a lot more products now compared to before! Check out the Origins' store inside SM Makati.
I was there for the ribbon-cutting.
Love the apothecary-ish vibe!
They have an entire shelf of samples inside glass jars. It's like being in a candy store!
Origins Ginzing Product Line
The energy-boosting Ginzing line is something new to me. Products in this line are formulated with coffee beans and Panax Ginseng to wake up, refresh, and restore radiance to skin.
Dr. Andrew Weil for Origins
Dr. Andrew Weil is a Harvard-trained physician and botanist who collaborated with Origins back in 2006 to create a Mega-Mushroom line of skincare products called Dr. Weil for Origins. This line uses the Reishi Mushroom, also known as the "Spirit Plant" as its key ingredient. This mushroom is said to help boost the skin's barrier to make it more resilient against environmental assaults. I guess this is where the adage prevention is better than cure comes it.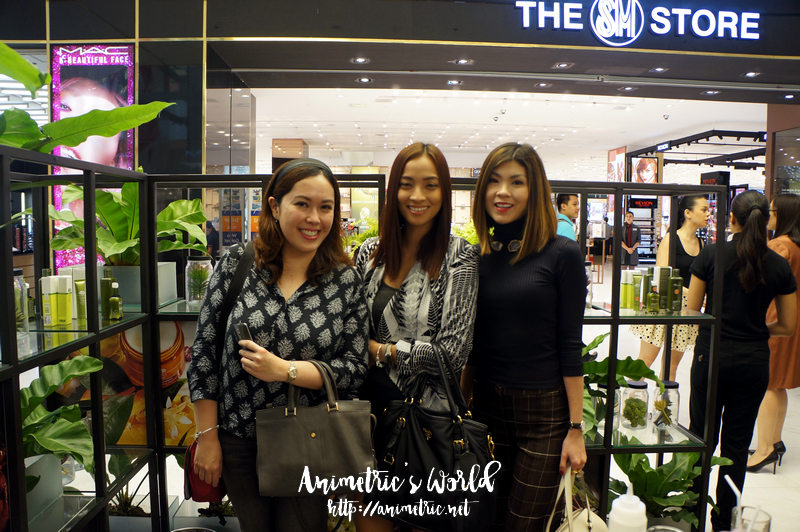 With blogger friends Jackie and Dior
I went around and checked the price points and I'm happy to say it's almost at par with the US prices. Yay! As much as possible I prefer buying locally so that's really good news for me. What's more their products are formulated with natural and certified organic ingredients and 100% essential oils without parabens, phthalates, propylene glycol, mineral oil, PABA, petrolatum, paraffin, DEA, and animal ingredients so you can be sure it's good not only for your skin but for your overall health and well-being. 🙂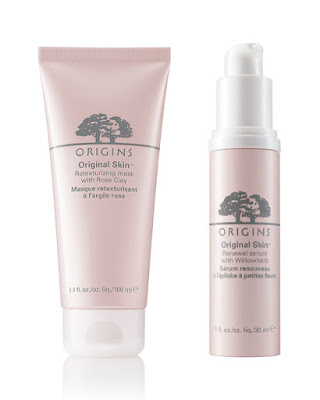 Origins Original Skin Retexturizing Mask with Rose Clay (P1,500 / US$25)
Origins Original Skin Renewal Serum with Willowherb (P2,200 / US$39)
This is how I compute. Let's say I buy the Retexturizing Mask with Rose Clay at Nordstrom for US$25 — I have to add the state sales tax which is anywhere from 7.5% to 9.25% depending on your location. US$25 becomes US$27.50 if you add 10%, multiply by P46 (based on the current US-PHP exchange rate) and you get a peso price of P1,265. Given the Philippine SRP of P1,500 for this product, there's only a P200+ difference. Considering I don't have to leave the country and I can get it right here right now, I think the small difference is negligible. I love it! Hooray for competitive and fair pricing! 😀
By the way, I got to take home the Origins Original Skin products above, will be trying them out and posting a reviews soon.
Like this post? Subscribe to this blog by clicking HERE.
Let's stay connected: