I visited The Spa Wellness Podium last July 29, its opening day. I'm the first to admit I'm not really keen on massages but in the event that I need one, my go-to place has always been The Spa Wellness. Apart from massages, they have a variety of treatments for just about every part of you… from your scalp to your feet. You can even stay fit there since almost every branch has a Barre3 studio.
The Spa Wellness Podium is located at the 4th level of The Podium, same side as the Corner Market.
They have a Barre3 studio where you can work out.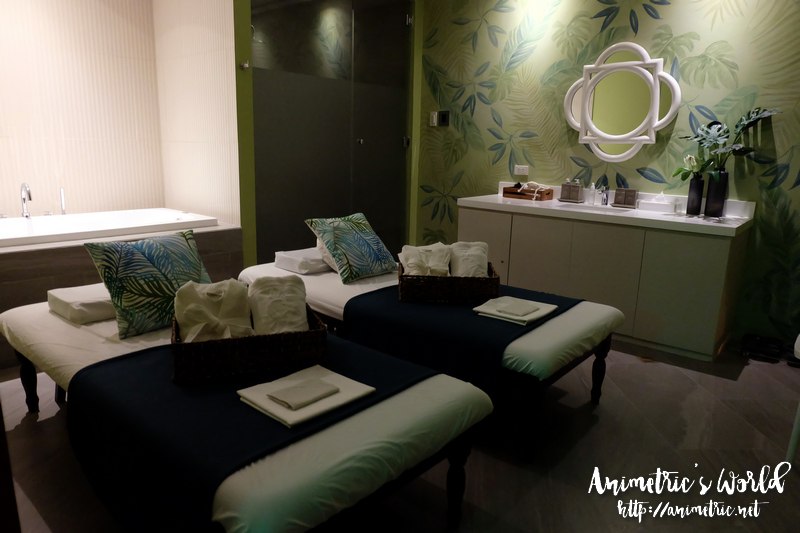 They also have Premier Suites for a more luxurious experience.
This is the Lounge where you can avail of facials, scalp and shoulder massages, and foot treatments. It's actually where I had my Oriental Foot Therapy (P990).
The Spa Wellness' Oriental Foot Therapy is a 60-minute treatment which starts with a warm herbal soak.
Then they do Chinese reflexology massage, targeting pressure points on the feet which correspond to specific body areas. This is for healing, re-balancing, and detoxifying. The Spa Wellness really does have the best massage therapists around. Needless to say, my feet felt rejuvenated after the treatment. Just in case Oriental Foot Therapy isn't your thing, they also have Peppermint Foot Rub and Thai Foot Massage. Just want to beautify your feet? There's Feetish Foot Spa which offers cleansing and care by way of soaking, scrubbing and filing followed by a foot mask for deep conditioning.
I actually prefer foot massages to body massages. Lol, of course the usual person would probably prefer full body massages… but I'm not the usual person.
I'm just glad The Spa Wellness Podium is now open so there's now a branch closer to me.
The Spa Wellness
4/F The Podium
12 ADB Ave., Ortigas Center, Mandaluyong City
811-5858 / 811-8787
Like this post? Subscribe to this blog by clicking HERE.
Let's stay connected: