My favorite way to enjoy Nestle Fitnesse is to add sliced bananas before pouring in milk. The bananas make it a more filling breakfast too and I have no problem lasting through the morning until lunch when I do this.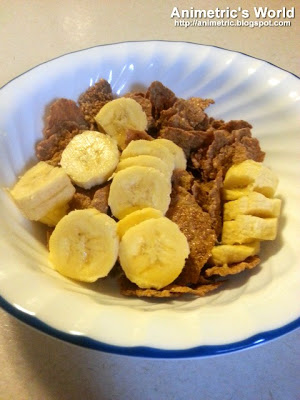 I had been having Nestle Fitnesse 1-2x a day in replacement of a meal for a week by this time and although I like eating the regular variant with just cold low fat milk, adding bananas definitely makes it better. I had just come back from a shopping trip in Hong Kong the day before I started the challenge. One of the reasons why I went was because the last week of July was the end of the summer sale and I badly needed to buy new clothes since I had lost 20 lbs. from March to July 2012.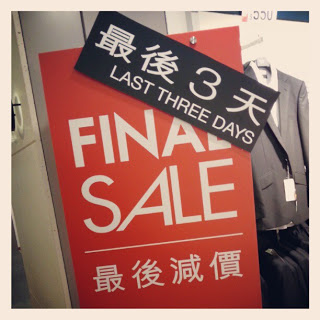 When I arrived home from Hong Kong, I threw out the American size 12 jeans that I bought last year when I was at my largest. I bought new slim fit jeans from Giordano and Bossini, both of which are local HK brands. When I was in HK last year, none of their pants fit me. I got my exact size since I didn't want pants that were falling off as I walked. What do you know, after a week of doing the Nestle Fitnesse challenge, the new jeans I bought were loose around the waist. They were an exact fit when I bought them. They're not falling off but they are now definitely loose.
Eating a balanced meal makes me feel great. I actually look forward to lunch time everyday because I know a hot meal consisting of rice, meat, vegetables, and fruit is waiting for me. I think the trickier part is preparing different kinds of vegetable dishes everyday, especially if you want the whole family to eat. Kids can get so picky when it comes to vegetables but honestly speaking I really enjoyed all the veggies I was eating.
That's it for now. Till next update!
Like this post? Subscribe to this blog by clicking HERE.
Let's stay connected: