Every year that I celebrate my birthday I'm reminded of how fast time passes. Just the other day I was telling my now 14-year old son that he was 7 months old when 9/11 happened. I remember it all to clearly. He was lying on our bed and for some reason I was watching CNN. Suddenly they showed footage of planes crashing into the World Trade Center. Back then my daughter didn't even exist yet.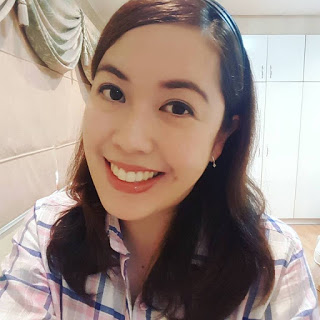 I think I started taking selfies on my birthday some 2-3 years ago. I was nearing 40 then and I guess I don't know… I just thought of doing it. Now I'm officially 40-something. I'm old but I don't feel it yet. Actually I don't know how I feel or if I even feel anything. I guess it's also partly because I'm not a very emotional person. I recently got an offer to represent a brand of fillers (the type used by Hollywood people to make themselves supposedly look younger) but I'm deathly scared of invasive procedures plus I don't like people touching my face (I already cringe at the thought of facials)… so I haven't really responded to that proposal. I just got to thinking, do I already look like I need it??? I saw an actress/beauty queen who's the same age as me in an event and I'm positive she had botox, fillers, and who knows what else done to her face. I thought the way she looked was already bordering on scary and there she was endorsing an anti-aging line. I'm sorry but I thought she looked 10-20 years older then me and her face was so stiff. Now why on earth would I want that?
My birthday was uneventful — it always is. I've never been one to make a big production of it. I don't even bother buying a cake. It's just another day. I went to a friend's restaurant blessing (if I hadn't I would've gone to the office and worked even if it was a Saturday) then I went home and slept. Yes, I love sleeping now. I used to not want to sleep when I was younger but whatever free time I have now I would choose to spend sleeping!
I had a spur-of-the-moment simple birthday lunch at Nihonbashitei today (Sunday) with my hubby, kids, siblings, and stepmom but I'll get into detail on a separate food post.
Anyhow I'd like to thank everyone for greeting me in person and via text, e-mail, FB, IG, and Twitter. 🙂
Enough of my pointless ramblings lol… back to regular programming tomorrow.

Like this post? Subscribe to this blog by clicking HERE.
Let's stay connected: