If there's one clothing brand our whole family patronizes it's Old Navy. They have men, women, kids, toddlers, and baby sections. Prices are very reasonable too. Whenever we go to the US, shopping at Old Navy is always a must.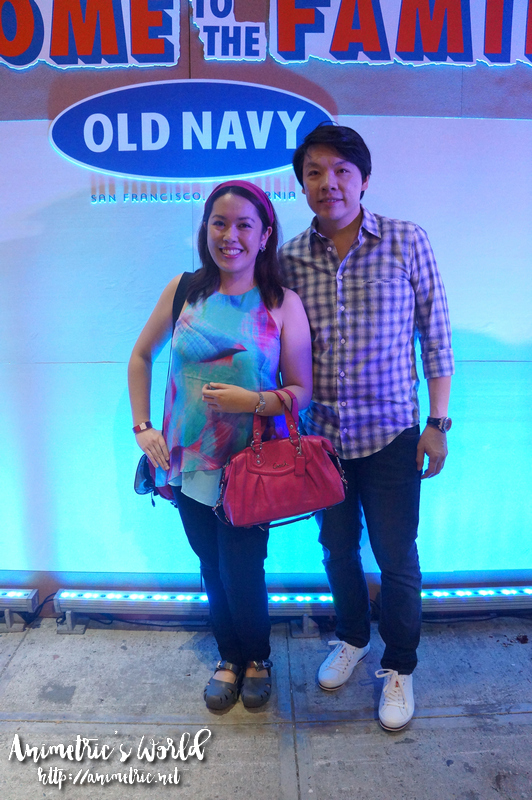 That said I was soooo excited when I got an invitation to the opening of Old Navy's first store in the Philippines. Hubby and I went there straight after work last night.
The store is located at Bonifacio High Street, right across Serendra.
The store consists of three floors: 1st Women's, 2nd Children's, 3rd Men's. I immediately hopped on the escalator to the 2nd floor to the children's section.
For this opening weekend (March 22 and 23) ALL denims are 50% off the retails price. For kids (sizing goes up to 14 years of age), the SRP for a pair of jeans is P995. They have different kinds of cuts too — super skinny, skinny, and boot cut. I got my daughter a pair of skinny jeans since it's only P497 per pair at 50% off.
There are a lot of summer essentials too, swimwear for kids start at P695.
Kiddie printed flipflops are selling at P545 for 2 pairs and P345 for a single pair. If you need to buy for siblings it's perfect!
These cute tops for girls retail at P795 each.
Old Navy has a Baby section for kids 0-24 months old.
There are dedicated sections for toddler boys and girls too, from 12 months to 5 years old.
This is the boys section, they have sizes that go way up to 14-16 years of age.
This boys' shirt costs P795.
After checking out the children's floor I went up to the men's section.
Classic men's tees cost P445 for 2 or more and P545 if you're just buying one. They really encourage buying in two's at Old Navy. Men's khaki pants are P1,650 a pair, I think it's very reasonable. They even have boxer shorts retailing for P445 a pair.
Finally I went down to the first floor to the women's section. The blue dress in the middle costs P1,450 and it comes in several colors.
There was an entire wall of flipflops in all colors! They're priced 2 for P395 and P245 for a single pair.
A red ladies' shirt like this costs P795. Women's denims are P1,650 a pair so at 50% off it's just P825!
They have maternity wear too! Sleepwear? Check! Pajamas cost P695 per pair.An entire floor is devoted to us ladies so I'm pretty sure you'll find something that will strike your fancy.
A handbag like this costs P1,250.
Aside from flipflops, there's a wide selection of ballet flats which retail for P995 per pair. There are also a lot of non-clothing stuff at Old Navy — tumblers, ponytail holders, socks… even iPhone cases and dog collars.
Old Navy at Bonifacio High Street is located right across Serendra, in the building where Muji and GAP used to be.
Like this post? Subscribe to this blog by clicking HERE.
Let's stay connected: