My daughter was diagnosed with eczema, also known as atopic dermatitis, a year or so ago. It started out innocently enough. I noticed that her thumb and her toe were extremely dry and peeling. I even joked that her toe and thumb were becoming zombified. I dismissed it as a bad case of dry skin and told her to just apply lotion on the affected areas.
Weeks later, her thumb and her toe weren't getting any better. That was when I decided to take her to a pediatric dermatologist. She prescribed a steroid-based ointment which we applied for about a week. Then she got better. We were told that my daughter would have to apply lotion religiously to keep her skin moisturized. Eczema can flare up virtually anywhere there's skin. To further prevent flare ups, I'd order anti-eczema skincare products from abroad.
Anyway, I was invited to the Oilatum Soothe and Protect launch last month. I was particularly interested because this line is specifically addresses dry and irritated skin in children.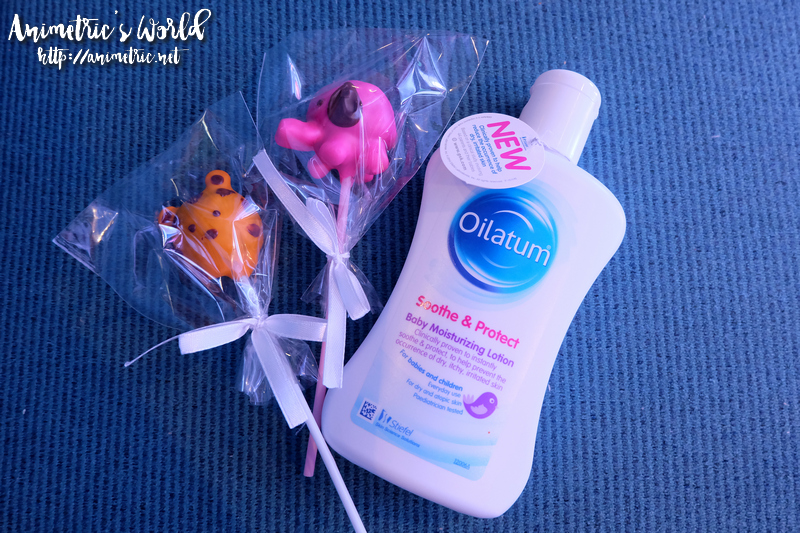 Formulated with nourishing oils and moisturizers, the Oilatum Soothe and Protect range replenishes the skin's moisture barrier. Oilatum Soothe and Protect products provide immediate relief from dry skin and long-term prevention. I asked the dermatologist they had on board that day if Oilatum can be used by kids with eczema or atopic dermatitis and she said yes. I'm so glad I don't have to order eczema therapy products from abroad anymore. These products are not just for babies, bigger kids can use them too.
There are four (4) products in the Oilatum Soothe and Protect line:
Oilatum Soothe and Protect Baby Moisturizing Lotion 200ml (P450) – This is probably my favorite product in the entire range. I seriously love this lotion. It's really moisturizing and yet its lightweight and non-greasy. It's quickly absorbed by the skin too. It's free from perfumes but I find that it has a mild and pleasant scent.
Oilatum Soothe and Protect Baby Bath Foam 300ml (P360) – Contains ultra gentle and effective cleansers for dry skin. It helps reduce the occurrence of dry, irritated skin.
Oilatum Soothe and Protect Baby Shampoo 200ml (P300) – It's gentle on the eyes and detangles baby's hair.
Oilatum Soothe and Protect Baby Head to Toe Wash 300ml (P400) – Gently and effectively cleanses the hair, scalp, and body.
Of course the Oilatum Soap Bar 100g (around P350) we all know and love is also still available in the market.
I had fun at the Oilatum Soothe and Protect launch, it was my first time to encounter this super fluffy custom made cotton candy. They asked me to choose a design and I opted for a flamingo!
Thank you Oilatum Philippines for having us!
Oilatum products are available at leading drugstores nationwide. Not sure if they're available in supermarkets and department stores, will check and update.
Like this post? Subscribe to this blog by clicking HERE.
Let's stay connected: