Continuing my Obagi Blue Peel chronicle after a brief commercial break from Beyond the Box, after the third day my skin started to look depressingly dry and wrinkled. If you missed the first part of my Obagi Blue Peel experience, you can see how it was administered here.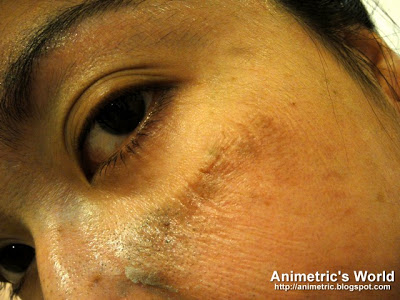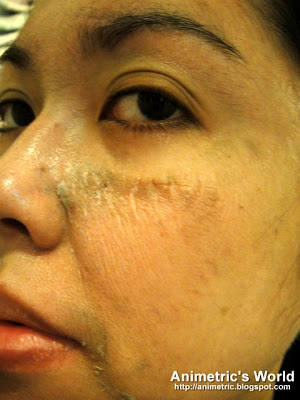 The two photos above were taken during day 4 of the Obagi Blue Peel. The topmost layer of my skin was drying up and wrinkling. It was very hard to eat since I could barely move my mouth due to my skin's tightness. Certain areas were darkening too. I've actually seen worse. When my mom-in-law had a chemical peel (not Obagi) her whole face turned black. My kids said I looked like an old lady. I still continued with my daily routine of going to the office but I was already declining media events by this time. I was very religious with cleansing, moisturizing, and applying sunscreen.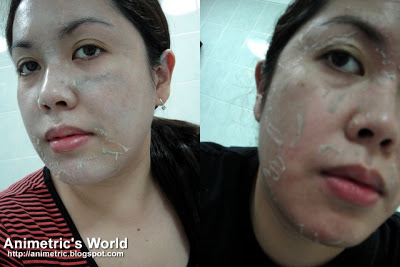 The Obagi Blue Peel is a pretty slow process. The photo above left was taken on the 6th day while the photo above right shows the condition of my face on the 8th day. My skin still had tinges of blue all over and even my eyelids were peeling. I actually attended King Chef's anniversary party on the 7th day so you can imagine how my face looked! By this time I was using a pair of small sharp scissors to cut off loose skin so it wouldn't hang from my face.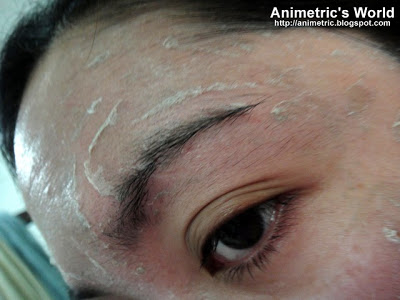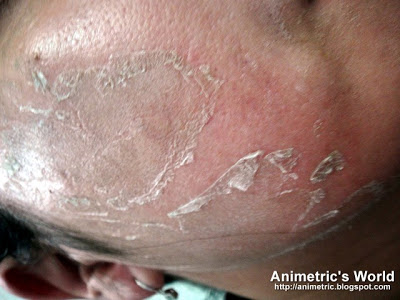 The two photos above were taken on the 9th day. It was our good friend's birthday that day (Saturday – July 2, 2011) and he wanted to treat the gang to drinks at Opus! He reserved a table and everything. Good grief. So yes, I actually went clubbing at Opus on the night of the 9th day with this face. A celebrity-filled night it was with Bianca Valerio, Tim Yap, and Liz Uy on the table next to ours. O_O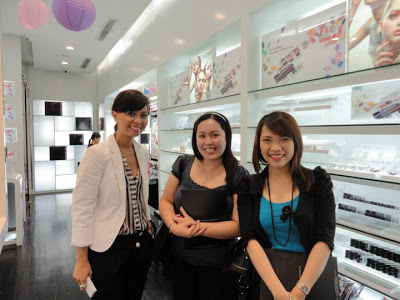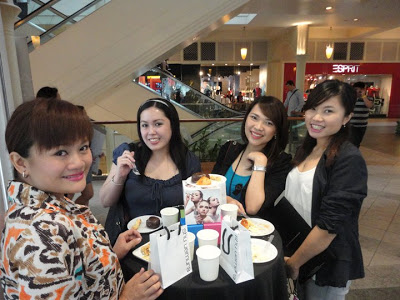 The two photos above were taken on the 13th day. I attended the Shu Uemura Color Atelier Blogger Launch. I was not wearing any make-up, not even face powder although Shu Uemura make-up artist Patrick Alcober did my eyes during the event (more on that in my upcoming Shu post). I still had some peeling skin on the sides of my face but they were very minimal and were completely gone by the next day (day 14). The dermatologist at House of Obagi was right, it does take two weeks for the peel to completely finish.
Some tips while undergoing the Obagi Blue Peel:
Don't pull at the peeling skin. If the skin isn't ready to shed you'll cause some serious damage because the prematurely peeled area will darken.
Cut away at the loose skin with a pair of small sharp scissors but don't do it too close to the unpeeled skin. You might cut yourself.
Resist the urge to scratch your face. It gets itchy at certain points.
Even when it's hard to do so because of the peeling skin, always apply sunblock before going out. It's easier to do so if you apply moisturizer beforehand. Also, instead of rubbing the sunblock over your face and disturbing peeling skin, pat it in instead. It's kind of like gently slapping yourself. The dermatologist at House of Obagi was the one who suggested this method of applying sunscreen.
Wash your face daily. A clean face minimizes the chances of breaking out. When I was stuck with washing only with water the first four days I had a couple of pimples, both of which I attribute to uncleansed skin surface. I didn't think peeling skin could break out but it can.
I'm now officially done with the Obagi Blue Peel 15% Coat System. The procedure costs P7,840. My skin isn't too problematic and so the results are not overly dramatic. People at work did however compliment me on my radiant-looking face after all the peeling subsided. My cheeks, forehead, nose, and basically my whole face feels a lot smoother to the touch.
House of Obagi
G/F Main Building,
SM North Edsa
332-0421
http://www.facebook.com/HouseofObagi

Like this post? Subscribe to this blog by clicking HERE.Like Animetric's World on Facebook for more updates.