Did you know that Glutathione goes way beyond skin whitening? It's an antioxidant and it can help protect the liver as well as other vital organs. NuWhite, an S-Acetyl Glutathione supplement, was launched last month at the NuWhite Unlock Party at the rooftop of the Joy Nostalg Hotel. Oxina Nutricosmetics founder Maureen Estrada, took to the stage to share the amazing benefits of S-Acetyl Glutathione and NuWhite.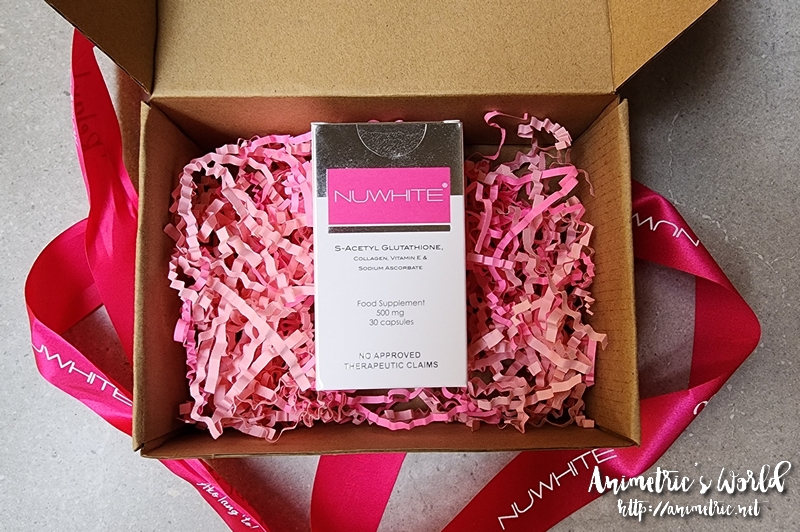 What distinguishes NuWhite from other glutathione supplements is the absorption rate. As an 18-year veteran in the industry, Estrada explained "I have witnessed and have been a part of the challenges that the glutathione industry had to face… I wanted to give the public the most innovative product that would outclass all the current products in the market in terms of superiority, efficacy, and efficiency." One of her goals with NuWhite was to also deliver a product that was still "accessible and affordable to the general consumer."
S-Acetyl-Glutathione (S-A-GSH) is a unique form of glutathione, where the acetyl group (COCH3) belongs to the sulfur atom of cysteine in the glutathione molecule. The acetyl group is this unique form that protects the glutathione from degrading when ingested orally. Once it hits
the digestive tract, it does not get broken down and is 100% absorbed by the body. This helps ensure maximum effectivity, results which can be seen in as little as 28 days. It is based on this science that Oxina Nutricosmetics developed Nuwhite, using only the highest quality of imported ingredients that are 100% safe and FDA-approved.
Famous actress Marian Rivera is currently the face of the brand.
NuWhite products are available at the NuWhite Flagship Store on Lazada. A bottle of 30 tablets retails for ₱1,880.
Like this post? Subscribe to this blog by clicking HERE.
Let's stay connected: