When it comes to healthy living, superfoods are something I have yet to explore. I know I have to eat healthy… and I define that as cutting down on stuff like sugar, caffeine, etc. I know I have to try my best to stay fit. That said, I make it a point to work out at least 3x a week. So where do superfoods fit in?
The internet defines superfood as a nutrient-rich food considered to be especially beneficial to health and well-being. I often see and hear about people putting things like quinoa, flax seeds, chia seeds, and so forth in their food and drink. To be honest, I have no idea how to go about it. What I do know is, these superfoods are good for the health.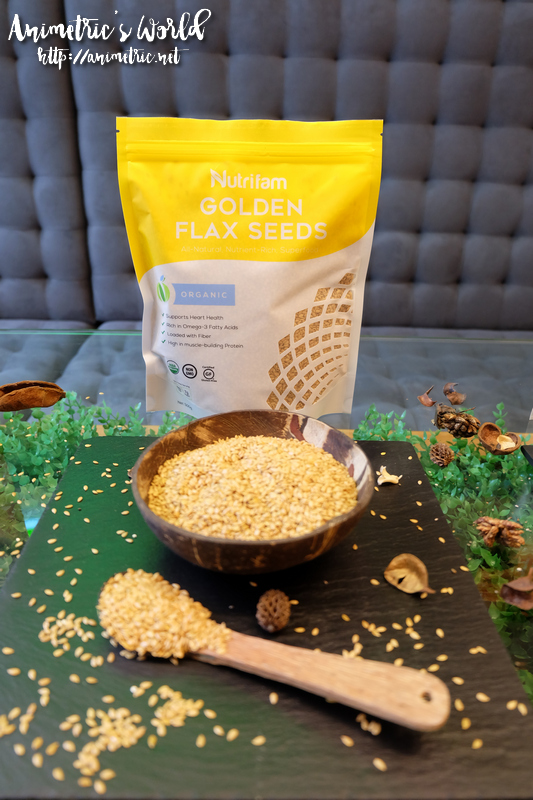 Anyhow Nutrifam introduced 4 products earlier today, starting with Golden Flax Seeds (P385 for 500g). Flax Seeds are a good source of Omega-3 essential fatty acids, or "good" fats that are good for the heart. There is some evidence that it may help reduce the risk for heart disease, cancer, stroke, and diabetes. It is suggested that Flax Seeds be ground before adding to food or drink. Alternatively, you can use as you would sesame seeds — sprinkled on salads, soups, etc.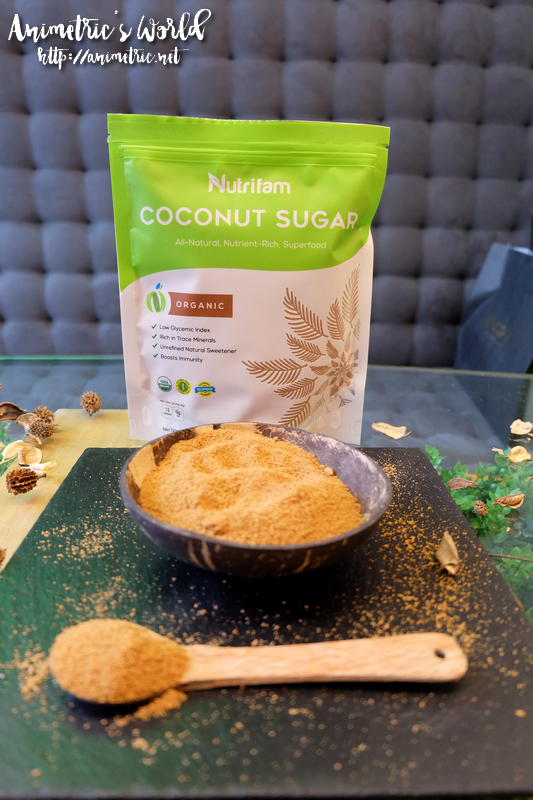 They also have Coconut Sugar (P250 for 500g). Now this is something I'm familiar with. Coconut Sugar has a significantly lower GI (Glycemic Index) compared to regular able sugar. A food's GI rating is a measure of how much it raises your body's glucose or blood sugar level… hence the lower the better. Coconut sugar's average GI rating is 35, while regular table sugar is 58. Typically, anything below 55 is considered low. I'm seriously considering switching to Coconut Sugar for cooking and baking at home.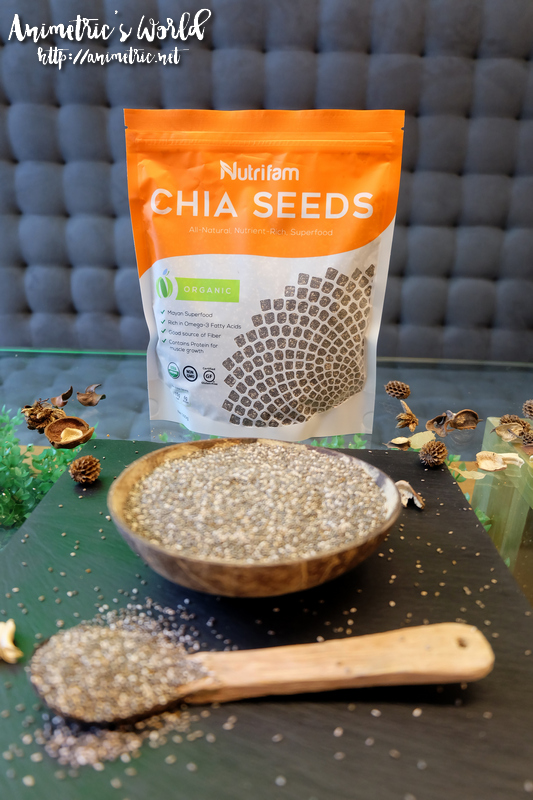 Next up we have Chia Seeds (P460 for 500g). Like Flax Seeds, Chia Seeds are an excellent source of Omega-3 fatty acids. In addition, they are rich in antioxidants (hello anti-aging benefits) plus they provide fiber, iron, and calcium. Unlike Flax Seeds which are best used after grinding, Chia Seeds can be added whole into yogurt, oatmeal, smoothies, etc.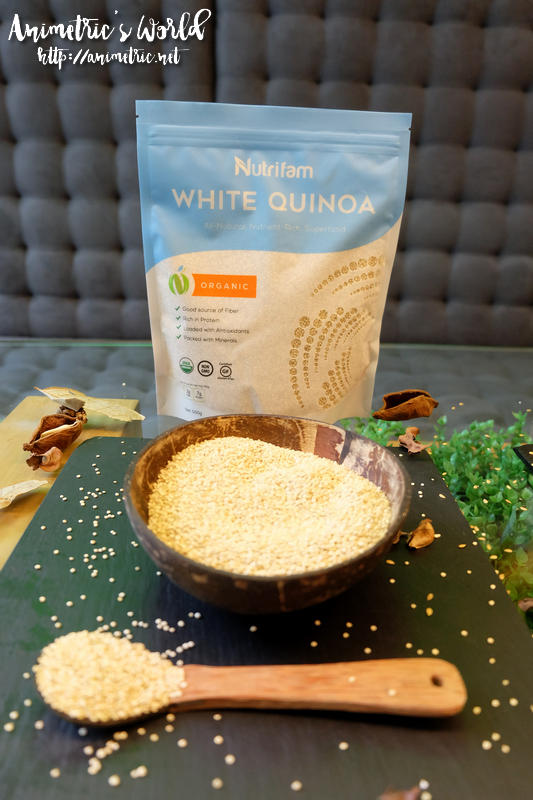 Last but not least is White Quinoa (P385 for 500g). Quinoa is a plant food that's gluten-free, high in protein, and contains all 9 essential amino acids. You cook it kind of like how you cook rice — boiled and simmered until tender. You can actually replace rice with quinoa. Quinoa contains less calories, less carbohydrates, more fiber, and double the protein compared to rice.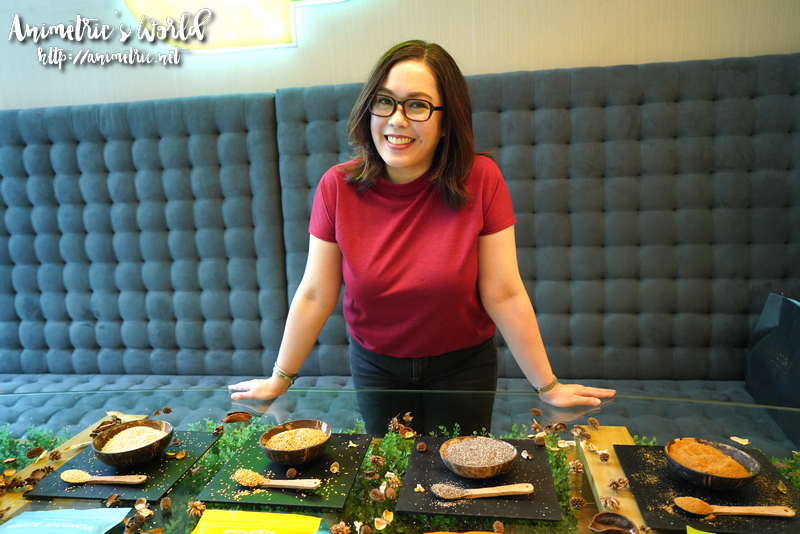 You could say I had a crash course on superfoods this afternoon. I'm pretty excited to try cooking with them! All Nutrifam products are certified USDA Organic.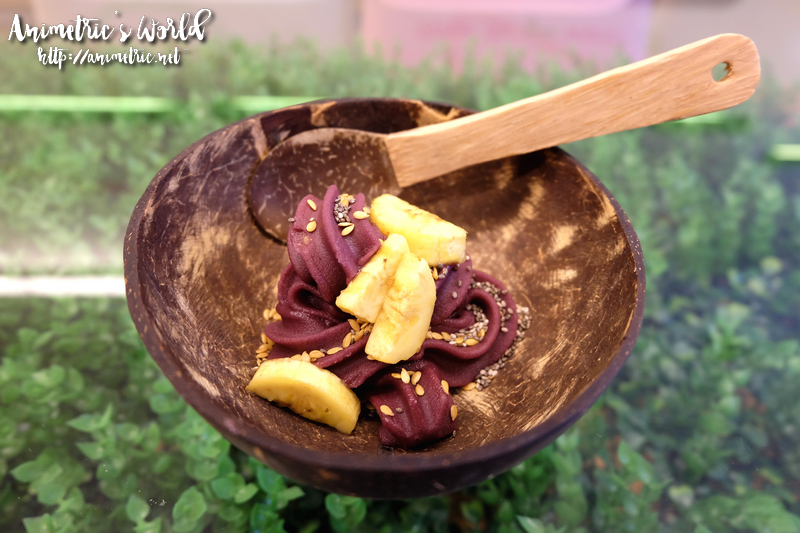 I had an Acai Smoothie Bowl with Chia Seeds and Flax Seeds. It tasted like sherbet. This is the first time I've eaten a smoothie bowl.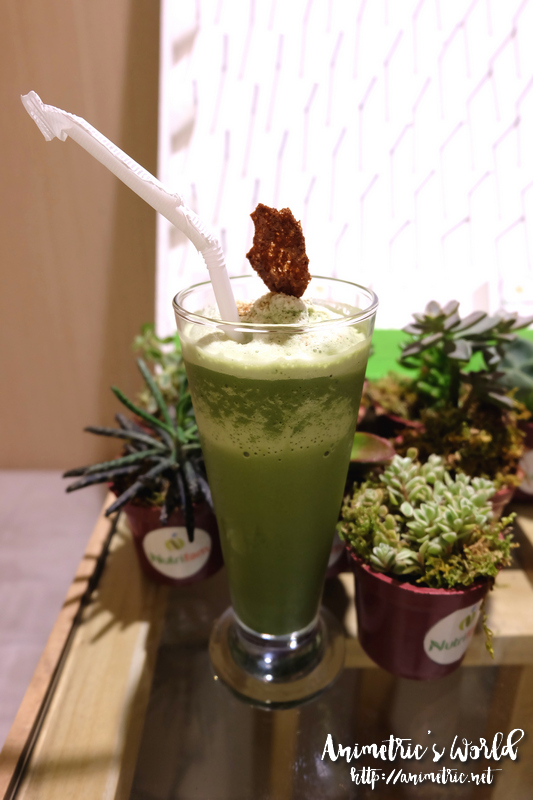 I also had a Matcha Frosty with Coconut Sugar.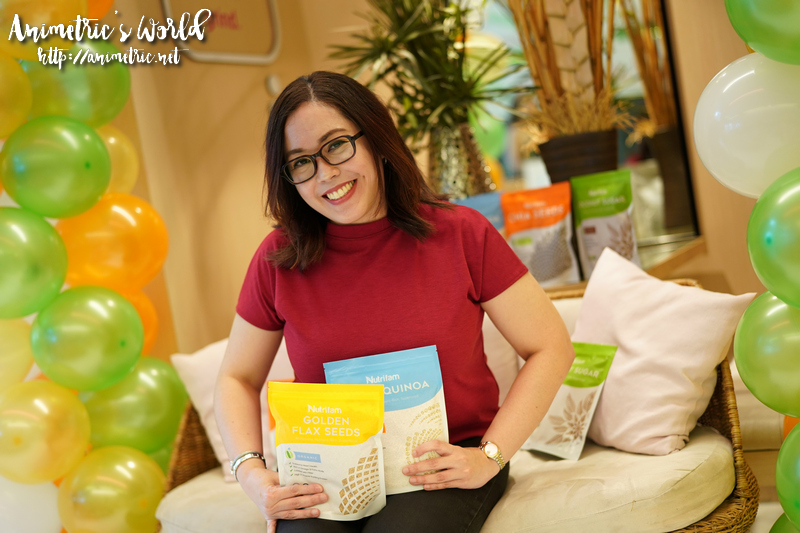 I took home pretty much everything Nutrifam launched today and I'll definitely be trying my hand at cooking and baking with them.
Nutrifam products are available at leading Robinsons Supermarkets, Rustans Supermarkets, and Landmark Supermarkets. You can also order online from Lazada and BeautyMNL. For more information, updates, and recipe ideas, follow @nutrifamph on Facebook and Instagram. But wait, there's more… Nutrifam is giving away their entire line at https://www.instagram.com/p/BsuAwygFK6p/ so go check it out!
Like this post? Subscribe to this blog by clicking HERE.
Let's stay connected: